And so we set off on a boat trip up and down the Rhine. This was not just any part of the Rhine; it was along a part of the 65 kilometre stretch running from Rudesheim to Koblenz which is now a UNESCO World Heritage Site due to it's historical significance – there are so many castles.
We travelled upstream with a day return ticket to the small town of Rudesheim am Rhein; passing Lorch, Trechtingshausen, Assmannshausen and Bingen on the way and; we had the boat almost to ourselves.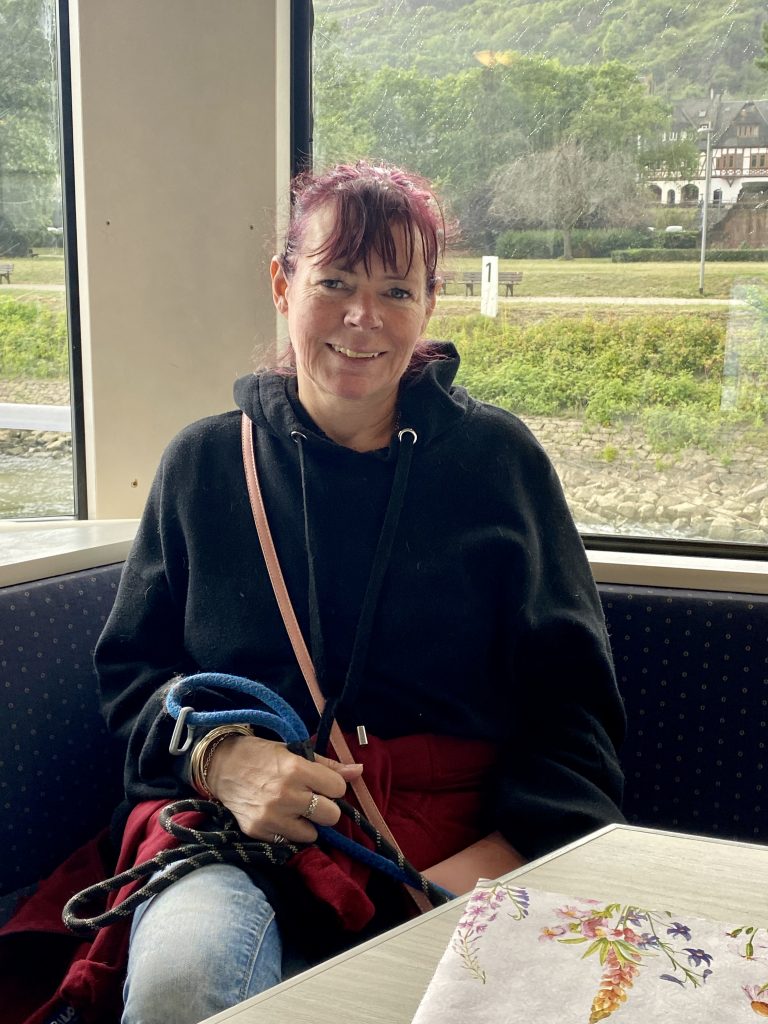 The journey took us almost 1.5 hours and was both pretty and interesting. We passed numerous castles on the way and received a brief history of each one over the ship's tannoy system but don't expect me to remember them all. There were simply too many.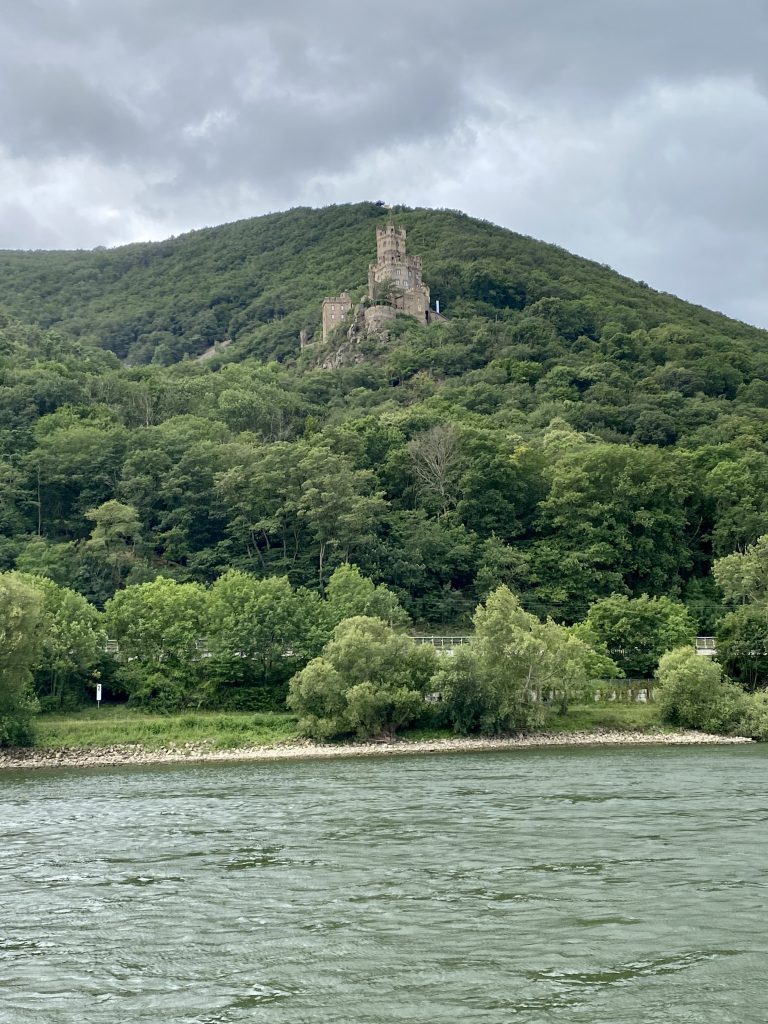 Rudesheim is okay but nowhere near as authentic nor as welcoming as Bacharach. Many more cruise ships dock in Rudesheim and it has become very touristy. A cruise ship docked moments after us and, in no time, a throng was heading off towards the north of the town in the direction of the Niederwald Monument. I can understand that; the Niederwald is an impressive sculpture with, no doubt, fine views up and down the river but it was enough to turn us in the other direction.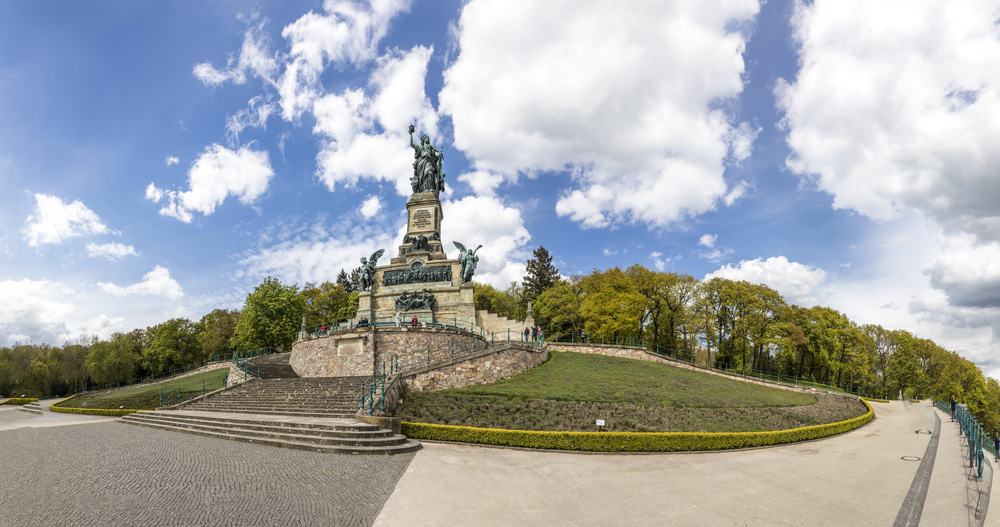 At the heart of Rüdesheim is Drosselgasse, a long two metre wide cobbled alley lined with original timber-framed buildings. The alley is now full of souvenir shops and cafe bars but it is as close as you'll get to the original in Rudesheim which now attracts three million visitors a year.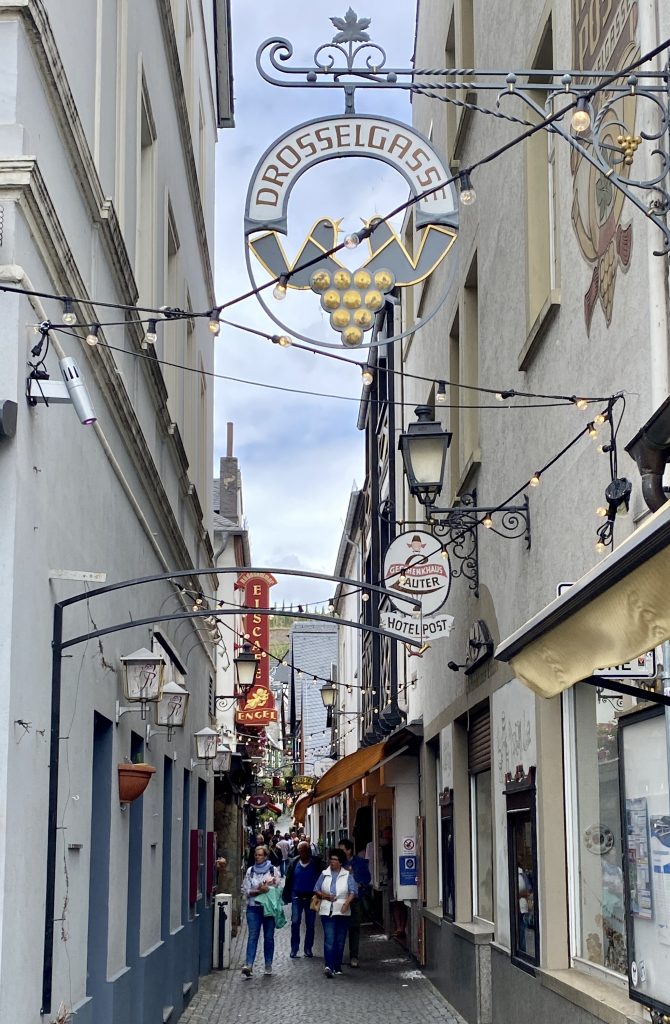 Vanya, Nala, Beanie and I spent almost 5 hours in Rudesheim before rejoining our boat for the journey back to Bacherach. That would be about right if you were to include the Niederwald Monument in your stay.
We made a short stop at Siegfried's Mechanical Music Cabinet Museum (it is different!). We went for a stroll around the outside of the Bromserburg Castle which is now a wine museum and we discovered yet more Stolpersteine.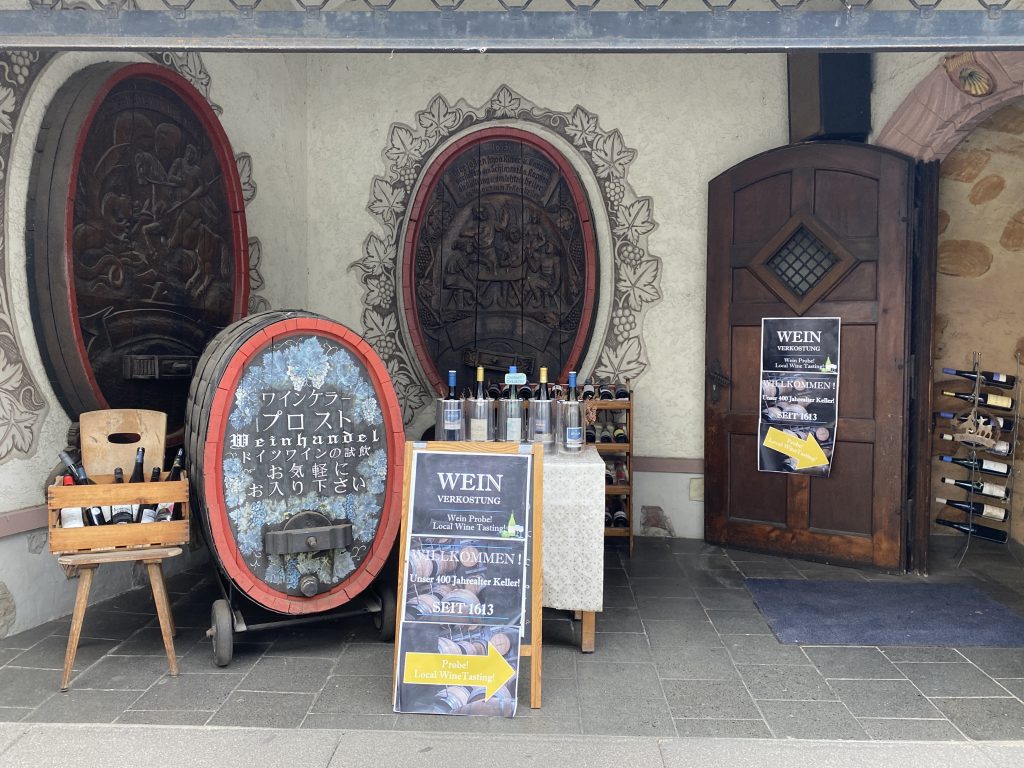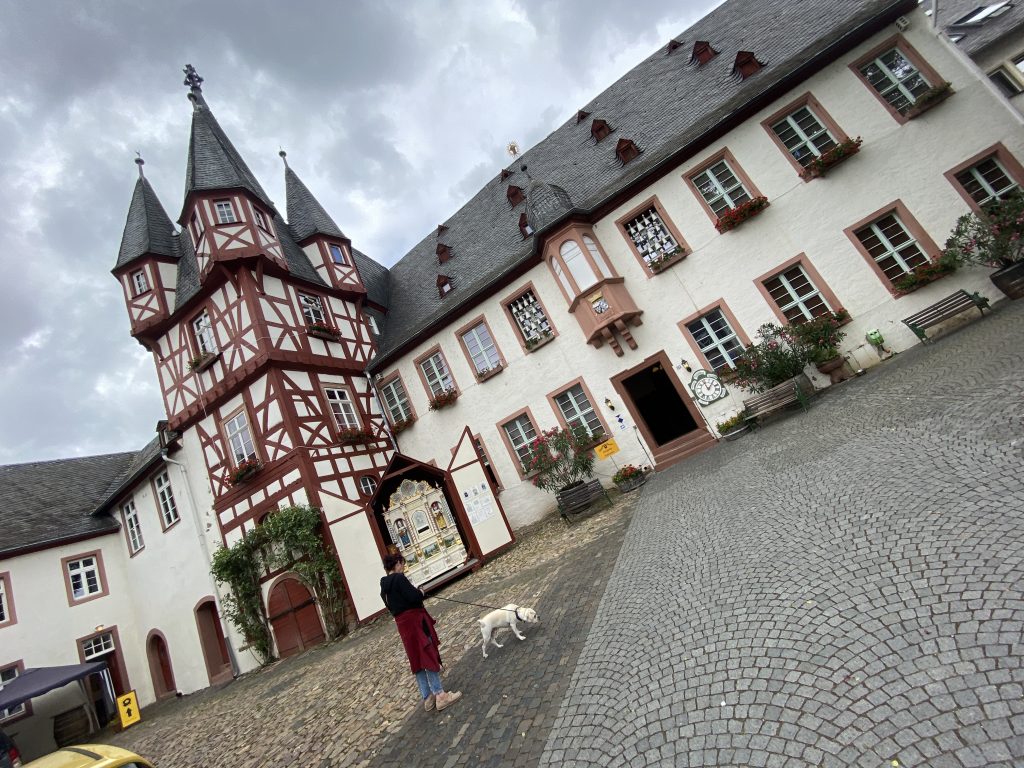 Just outside 20 Rathausstrasse are four Stolpersteine in the names of Karl Keller and his family. I'm sure there are others elsewhere across the town. Karl was a cobbler born in Bacharach (related to Willi Keller mentioned in the Bacharach blog) who fought for Germany in WW1 with the 97th Infantry Regiment on both the Western and Eastern Fronts. He was wounded in action and was decorated with the Iron Cross but that didn't save him nor his wife and two children.
Back to Bacharach.