From Peniscola we continued further south pausing only at Camping Mar Menor on the Mar Menor Lagoon in Murcia.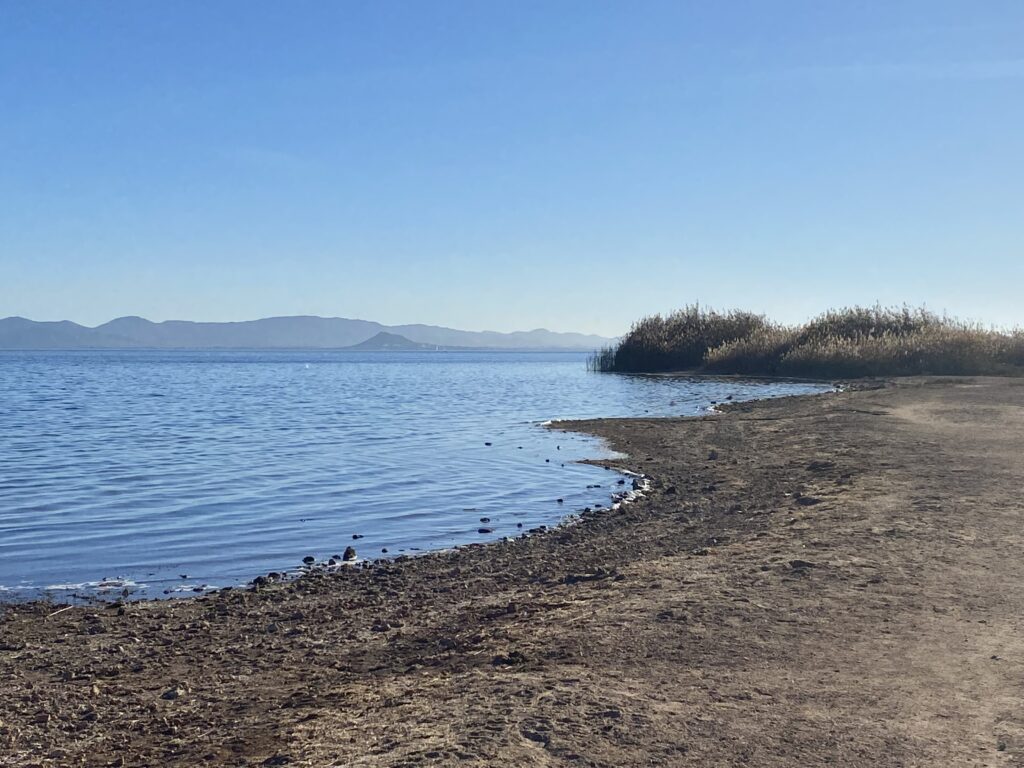 Camping Mar Menor is a good campsite in a wonderful (albeit somewhat isolated) setting, right on the waters edge in the middle of a small nature reserve. I'll qualify 'isolated' – There's an easy half hour walk through the nature reserve and then along a quiet beach promenade to Los Alcazares. There is also a military airport nearby but there were no flights during our short stay (not that Vanya would have been bothered – quite the reverse).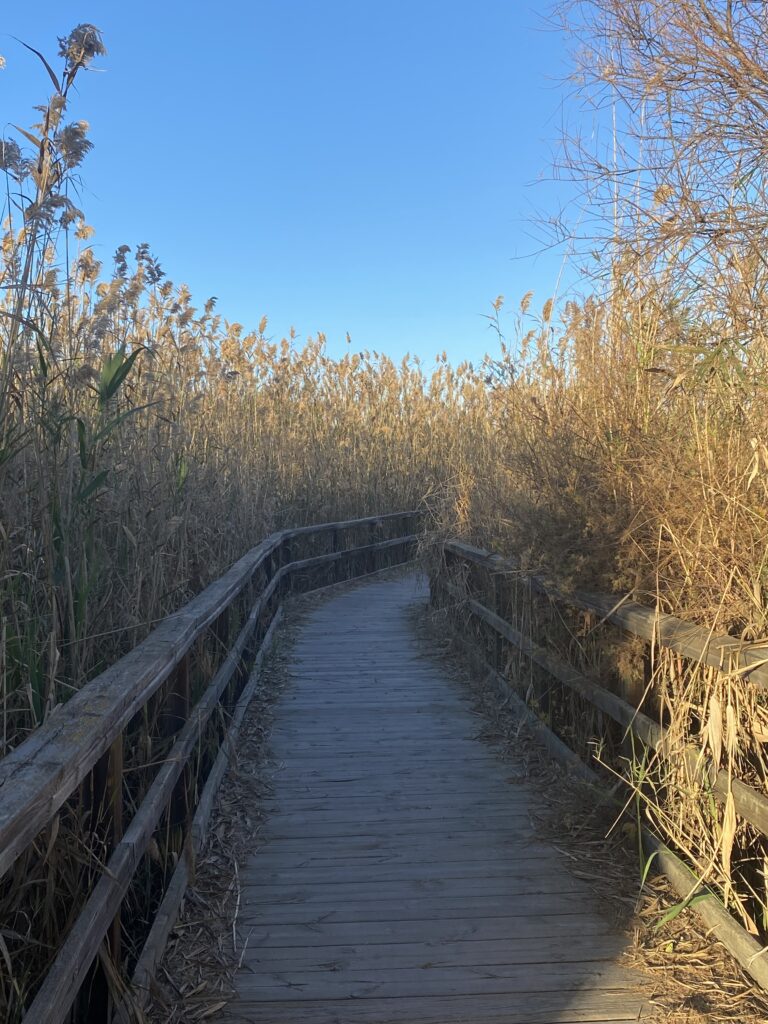 The campsite has a good restaurant, the Kinita, specialising in seafood. There is an outside seating area right on the beach but while the weather was bright and sunny during the day it was too cold at night to want to sit outside. We stayed inside and had one of the best meals of our tours to date; Turbot for me and a large Sole for Vanya followed by two very decadent desserts.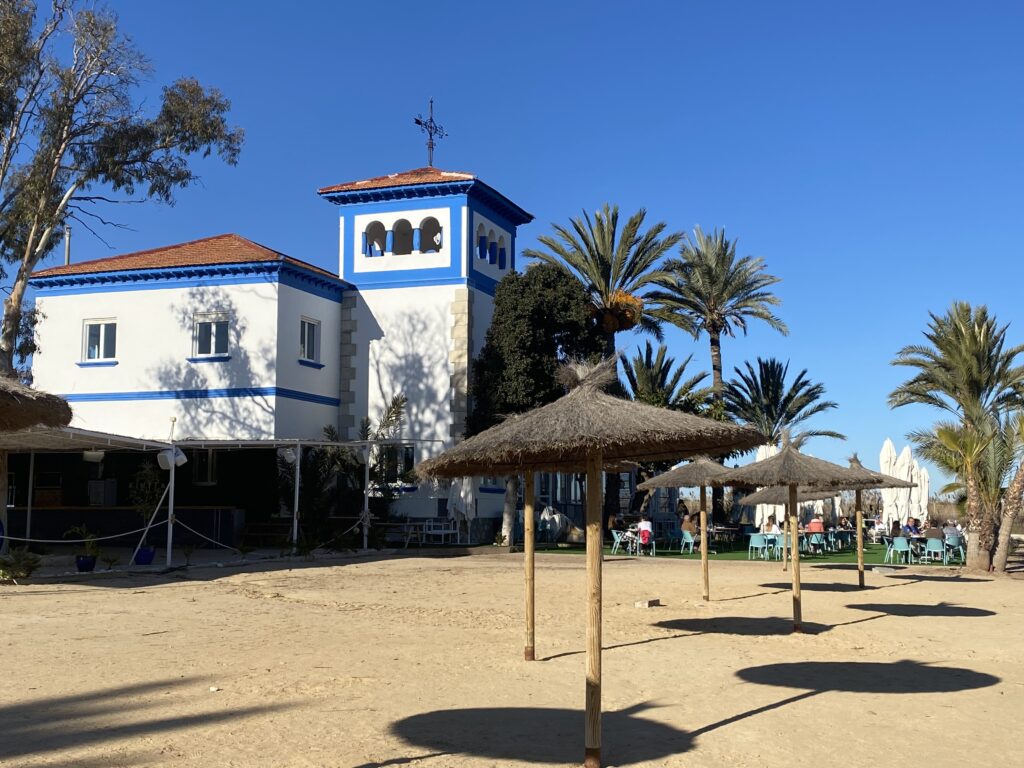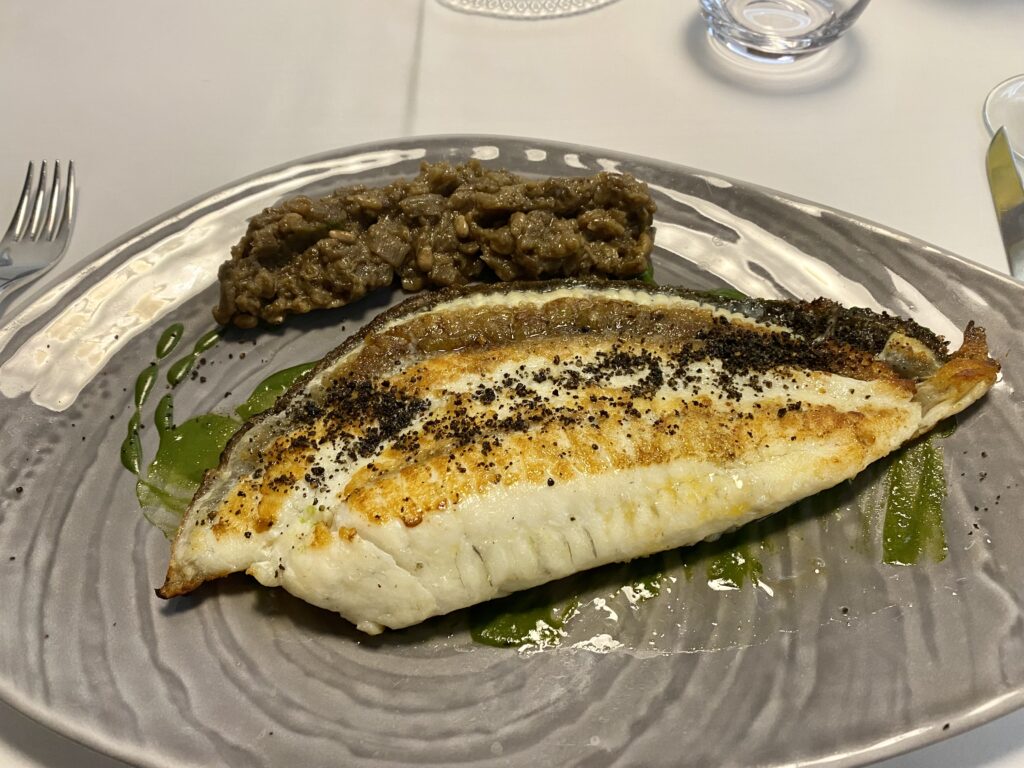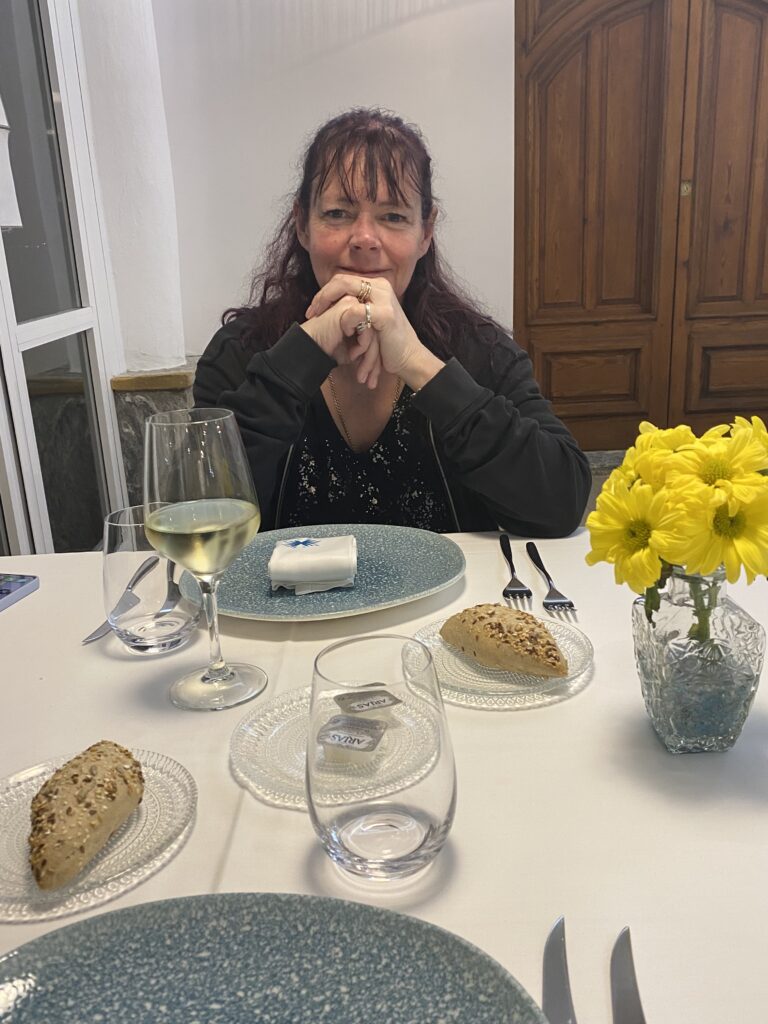 The campsite was really very good with massive, shaded pitches and all the facilities you need for an extended stay (and, believe me, we seriously thought about staying on) but with this being such a short tour we reluctantly elected to move on.