We stopped in Chateauroux on the way south a few weeks ago and enjoyed our stay so much that we decided to return for a couple of days. This would give us the chance to get the dogs seen by a local vet (for tape worm medication as required by the UK authorities) but, perhaps more important, it would enable us to stock up on some of the white Reuilly wine that we so enjoyed during our last stay.
Unfortunuately the return trip didn't go quite as smoothly as we hoped. Yes we arrived safely at Camping La Belle Isle in the centre of Chateauroux (and we quickly found the Vet's surgery just around the corner from where we parked the Van) and, yes, we quickly found the bar at which we discovered the Reuilly but, the bar was closed both on the Sunday that we arrived and on the following day. Indeed most of the town was closed for the Sunday and Monday (and this included the Sports Bar I had used previously).
This misfortune resulted in me having to walk many miles to obtain the Reuilly. I ended up walking a wine triangle (a) 3 kms from our campsite on La Belle Isle to the E Leclerc Hypermarket followed by (b) a second 3km leg to the Carrefour Supermarket and then (c) a third 3km walk back to the Van. The good news was that the Reuilly selection at Leclerc was sufficient to justify driving the Van there and stocking up as we left Chateauroux.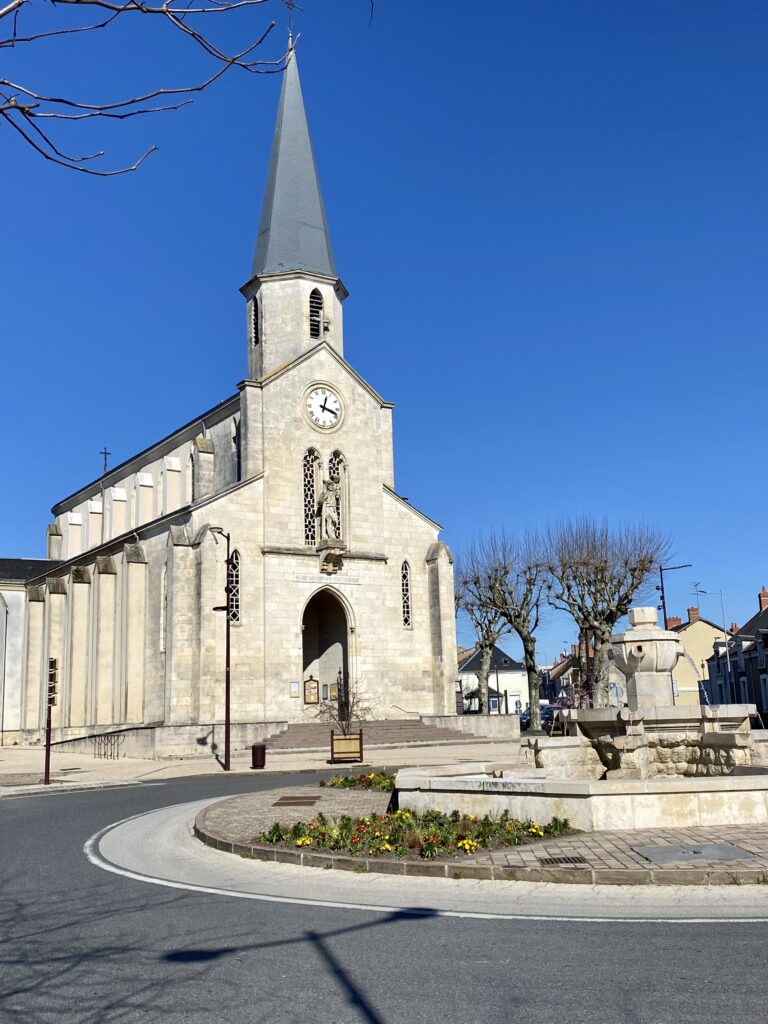 I really didn't mind the walk around Chateauroux. It allowed me to see more of the place. Amongst other things I took time to look inside both the Eglise Notre Dame de Chateauroux and the Eglise St Christophe on Rue des Fontaines…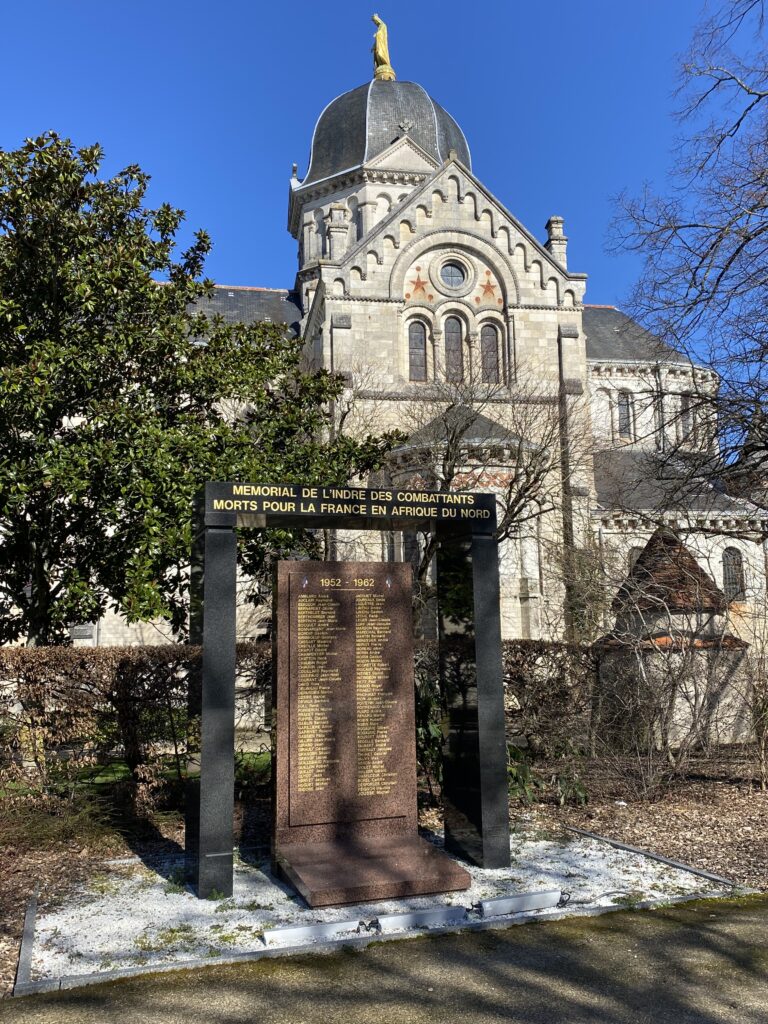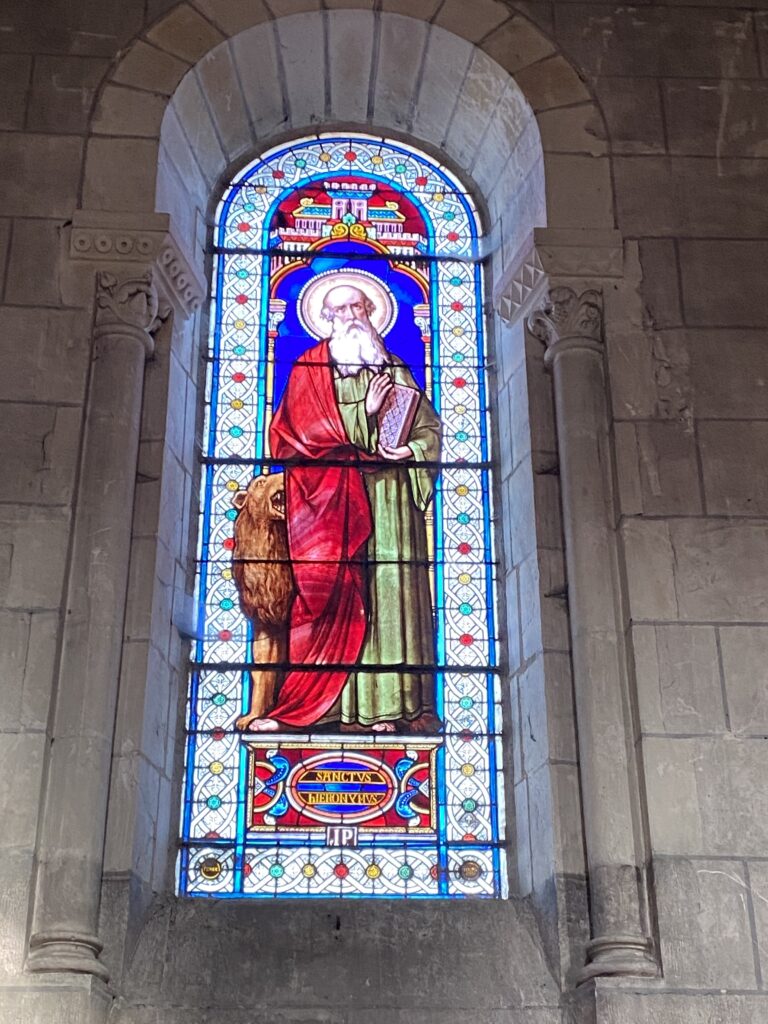 …and justified my stopping at La Ginguiette (bar) on La Belle Isle to enjoy a couple of glasses of Reuilly while the sun went down.