From Chateauroux we allowed ourselves just two more nights in France before catching the eurostar back to the UK on 3 March. The first of these two nights was to be spent parked up in the front garden of a National Dog Trainer just to the north of Chartres in the hamlet of Bercheres Saint Germain (Don't ask me how Vanya found that one!) but before then there was sufficient time to visit Sully sur Loire.
Sully sur Loire is a small pretty town in the Centre-Loire Valley. It's most interesting feature is the picturesque Chateau de Sully sur Loire; a medieval castle with battlements, an impressive moat and fairytale conical towers. Now a museum and UNESCO World Heritage site this was a functioning castle in every sense of the word and is steeped in history. Joan of Arc was briefly detained there after failing to liberate Paris (she escaped only to be captured by Burgundian Lords and was then executed); Anne of Austria and her young son, the future Louis XIV, stayed for a while together with the Cardinal Mazarin (rumoured to be the Queen Regent's lover) and; last but not least, the 18th century philosopher Voltaire stayed over on at least two occasions.
Built in the 13th century, the first Dukes de Sulley took the castle on during the 14th century and it remained with that family until 1962 when the Loire Department purchased it and made good the damage caused during the French Revolution and a seriously bad 1918 fire. As stated above, it is now a museum and a most impressive building.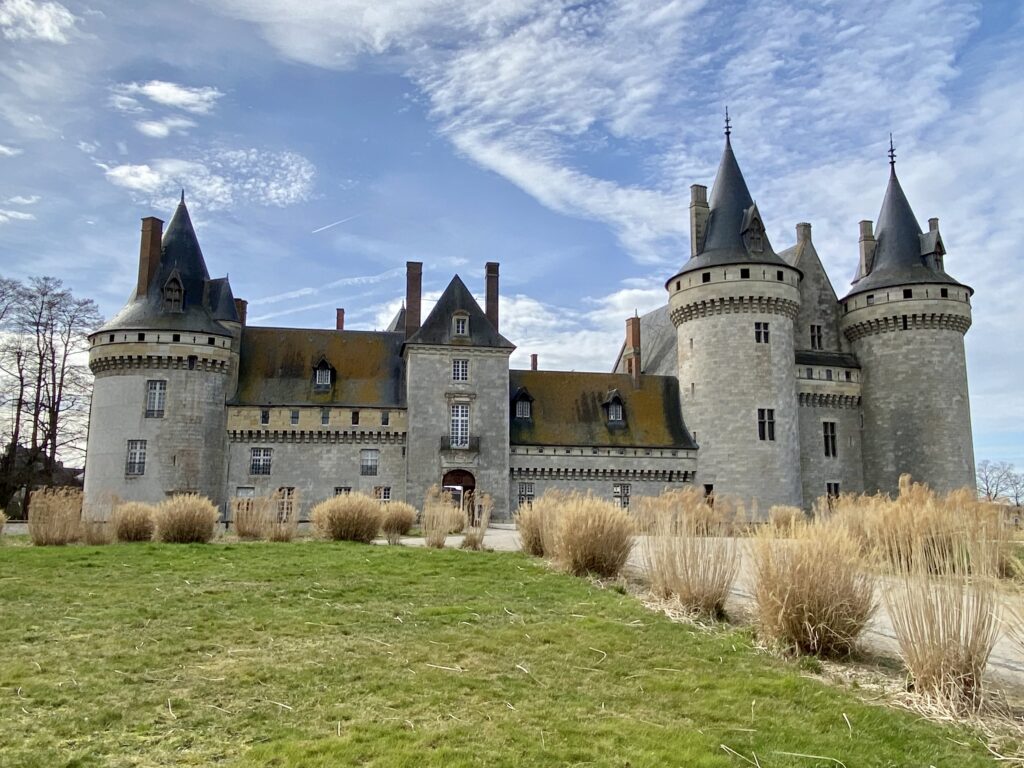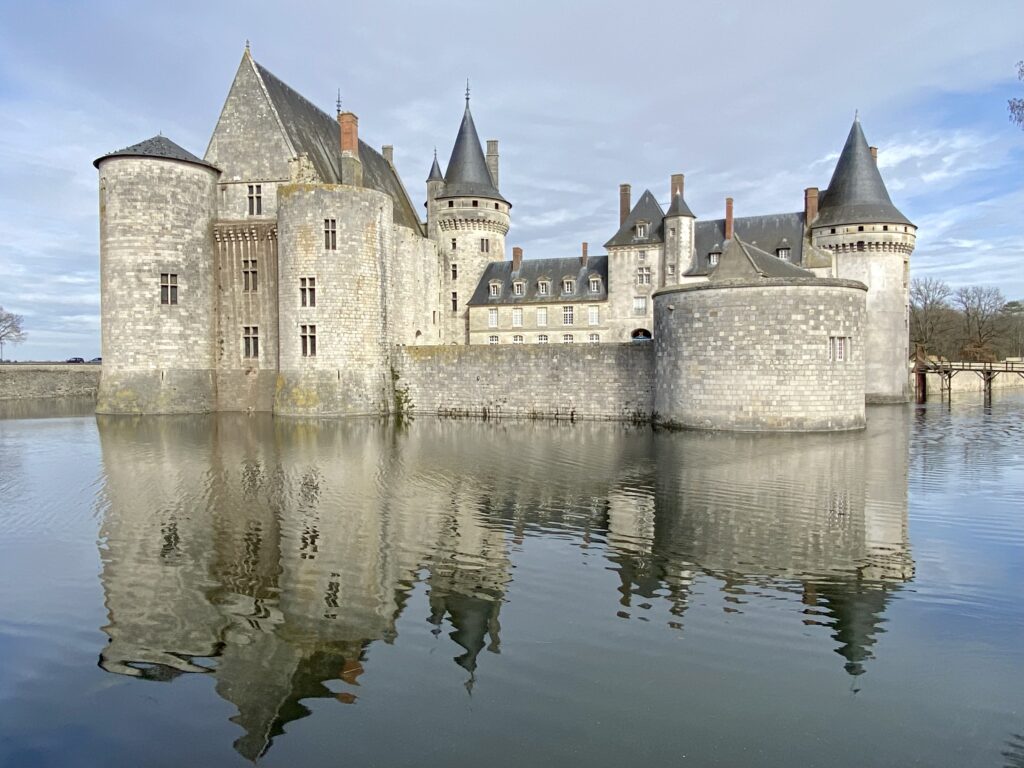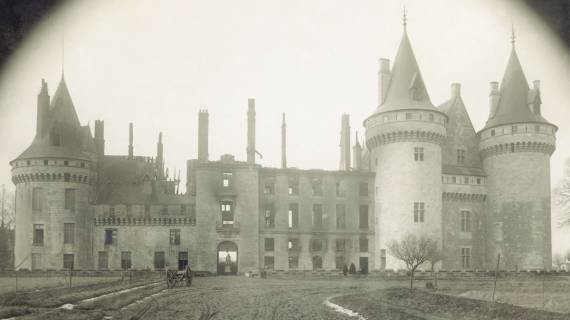 We had sufficient time in Sully to both walk the chateau grounds and grab a bite to eat in a local cafe bar but then it was onwards and upwards towards Chartres and the small village of Bercheres Saint Germain and the house of the lovely Floriane Moliere.