I've already posted a blog today, about my rather wet escapade up to the Rozafa Fortress, and I think I mentioned too that I was going back to the Legjenda Bar & Restaurant to eat this evening? So pleased that I went back.
The welcome I received upon my return was wonderful (and wholly out of proportion to what I spent last night – bless them). Once again, the food and drink was very good. This evening, however, I was joined by the proprietor, Linda, and (for a short period) her husband who in addition to being a co-owner of the Legjenda and it's accompanying camp site is the artist and inspiration behind a great deal of what sets this business apart.
Slow-witted that I am I didn't realise until this evening that the name of the bar-restaurant "Legjenda" has a direct correlation with the "legend" of Rozafa / Rosafa whom I wrote about in my last blog. In addition to providing a bit of a history lesson on Shkoder and the Rozafa Fortress and life under communist rule (Linda is a history teacher by profession) and giving me bags of advice as to where else I need to go to maximise my time in Albania, Linda explained that much of the art work in the restaurant is influenced by the Rosafa legend and it is all her husband's own work.
I'm sure I don't need to repeat the story but I'll explain it anyway. I think his art is wonderful:-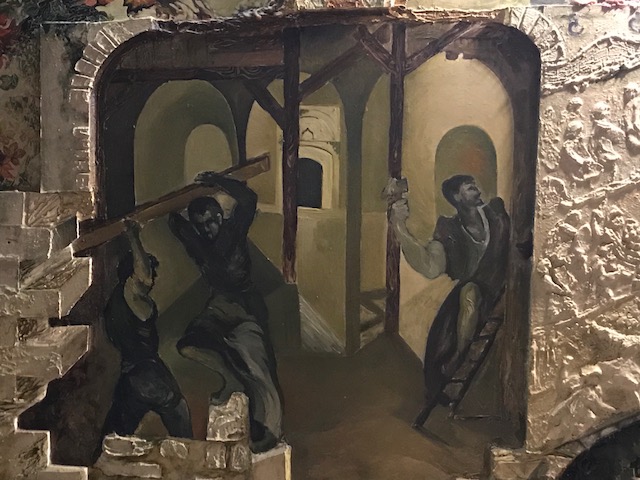 The brothers working to build a fortress for protection and the beautiful Rosafa at home with her newborn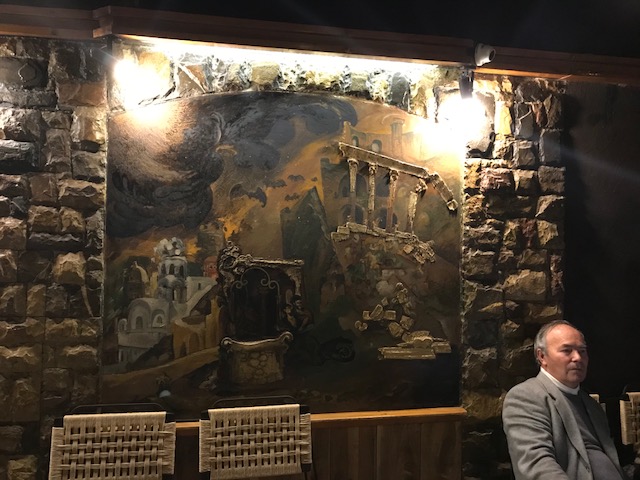 The fortress walls keep collapsing (that's Linda's husband, the artist, sitting there)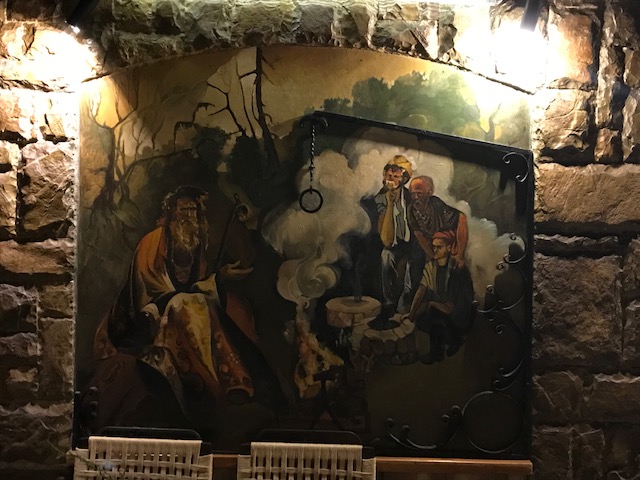 That's the brothers receiving advice from the wise man and then, jumping ahead, there's the wives of the two elder brothers plotting against Rosafa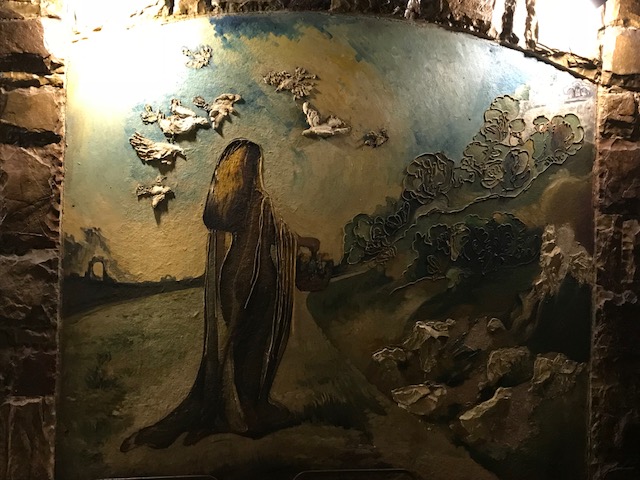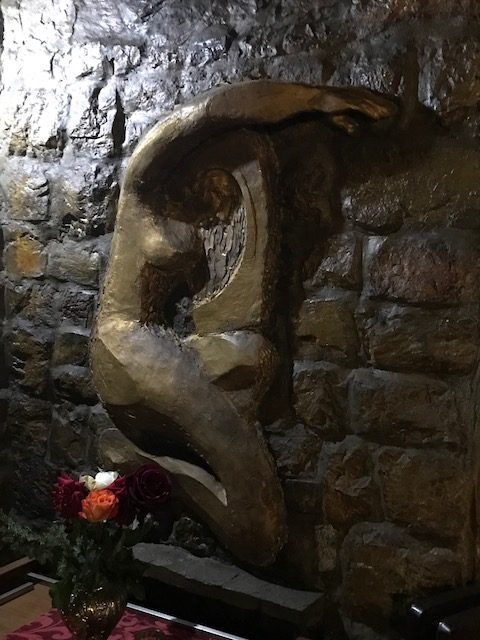 That's Rosafa sealing her fate, delivering the lunch, and then there is a sculpture of Rosafa immured in the wall (you may think differently but I think he's a better painter than sculptor but ten out of ten for artist's impression). I'd be interested in Clare Dedic's view on that one?
Lovely evening. Finished with a large raki (complements of the house).
I was going to move south to Durres tomorrow but there are still things I want to see here and the weather forecast is good tomorrow.