Sassocorvaro is a small sleepy town perched 1,030 feet up on a hill overlooking the Mercatale Valley through which the River Foglia flows.
It has little to interest tourists except perhaps for an unusual castle (the Rocca Ubaldinesca) and some fine views across the Mercatale Valley where the river has been dammed to create a sizeable artificial lake. Of equal interest to us however was the sizeable town square car park which nestled under the walls of the Rocca provided us with a perfect parking spot for the night. The car park had been singled out in the "Park4Night" website as being a good, quiet overnight stopping place and; with both a small pizzeria (to grab a bite and enjoy a beer in) and a small supermarket (from which to buy croissants in the morning) nearby, it promised a far better night's rest than where we had been in the considerably larger, busier, noisier town of Urbino.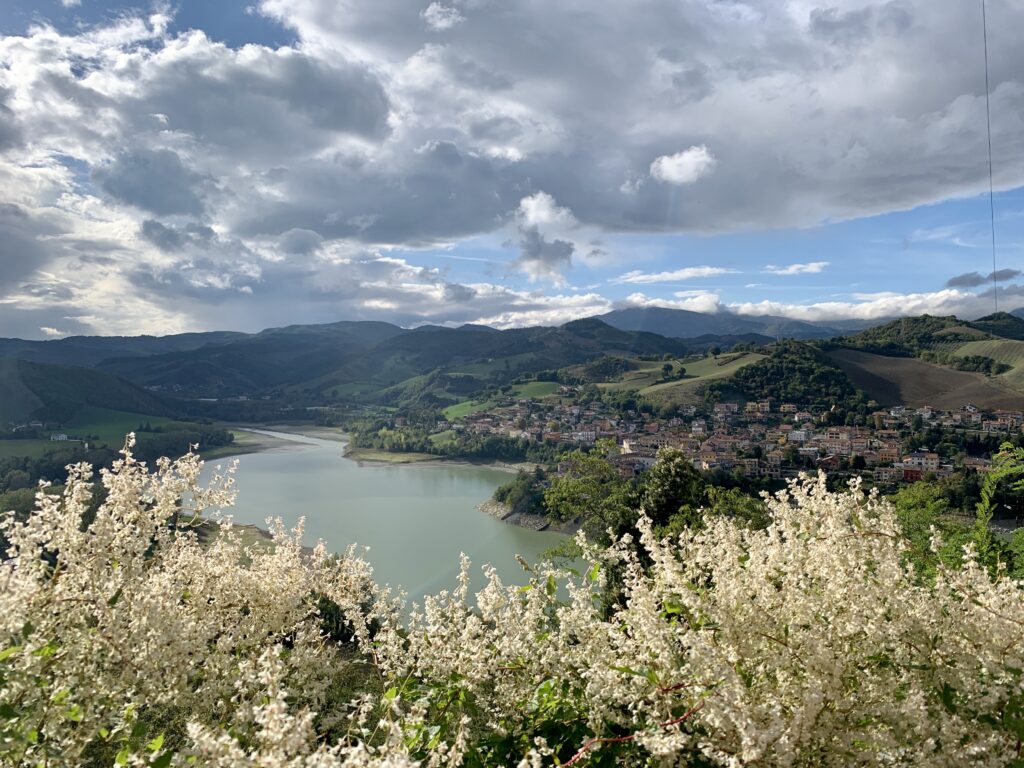 It suited us perfectly – and then Vanya read a local sign identifying that there would be a town market on the site the very next morning. The best laid plans of mice and men… ! No matter, there was time left for a brief wander around Sassocorvaro before looking for somewhere else to overnight at and, if worse came to worst, there were three camp sites within striking distance.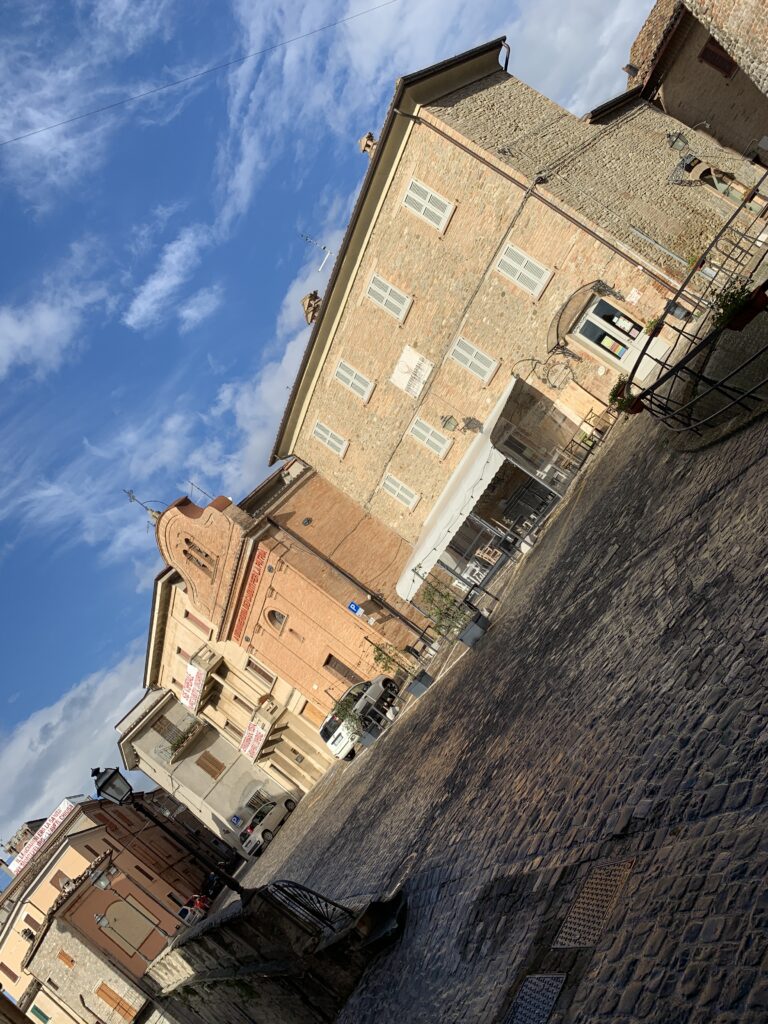 The views over the valley, especially those over the lake towards the town of Mercatale, were impressive but we couldn't get to see much of the Rocca Ubaldinesca because it was closed. Shame. It is a relatively small Renaissance style castle and quite unique because of it's turtle like layout (but that wasn't obvious to us from underneath the walls). The castle's one claim to fame is that it was used during WWII to house works of art from across Italy in order to prevent them being stolen by occupying German forces.
It was time to move on. After checking various sources for camp sites Vanya had identified three camp sites between 20 and 30 miles away to the north east. Two of the three read particularly well… and that was where things started going awry.