I decided to stay on in Albania a little while longer and took the bus yesterday to Sarande with a really nice couple from the USA, Mairin and Todd, whom I met a couple of days ago and who are themselves currently touring Europe in a van (although they are following a different route to me).
In Albania too the bus services are frequent, regular and cheap and for just 100 leke each we were soon in Sarande, a fairly sizeable coastal town some 8 miles to the north of Ksamil. I passed through it on the way down here.
There is not a great deal going on in Sarande at this time of the year but we had a very pleasant afternoon; starting off with a brief walk along the promenade; followed by a leisurely walk to and from the mostly derelict Lekuresi Castle (which sits on a small hill at the back of the town and offers sensational views) and; finally, relaxing in a seafront restaurant (with a litre of the local white wine, a pretty good pizza and some fried squid &  prawns) waiting for the sun to set. Then it was time to take the obligatory sunset photos and take a taxi back to the Van for a proper drink.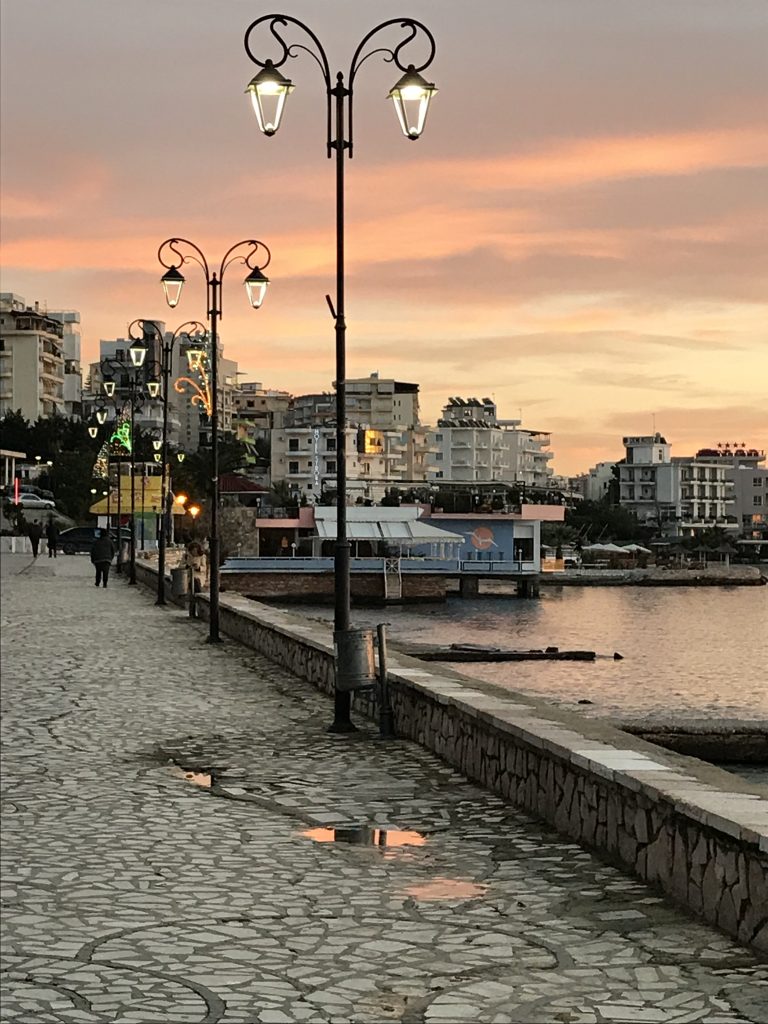 Sarande sea front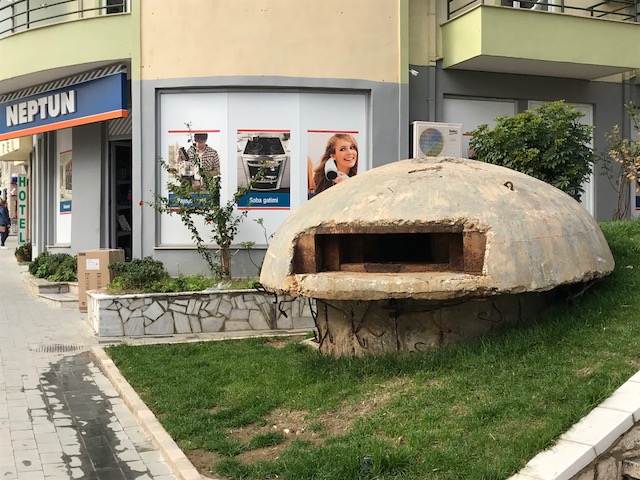 These silly one man pill boxes are everywhere, even in the town centre. It seems more than 750,000 were built – nice contract for someone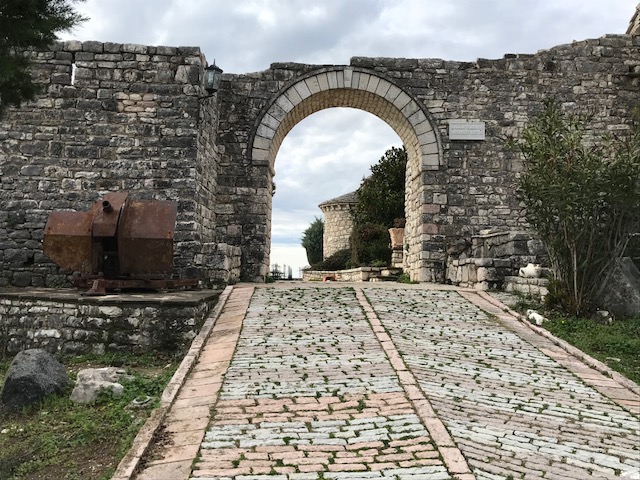 The entrance to the Lekuresi Castle and a view of a part of the castle which has been converted into a restaurant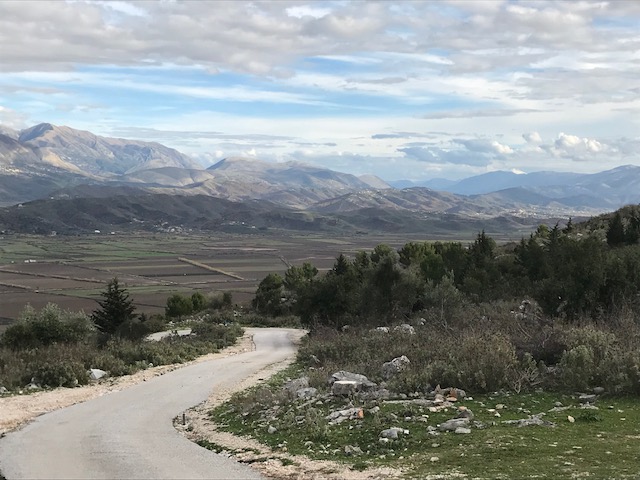 Two views from the Lekuresi Castle. Had the restaurant been open we would have stayed to photograph the sunset but it wasn't to be…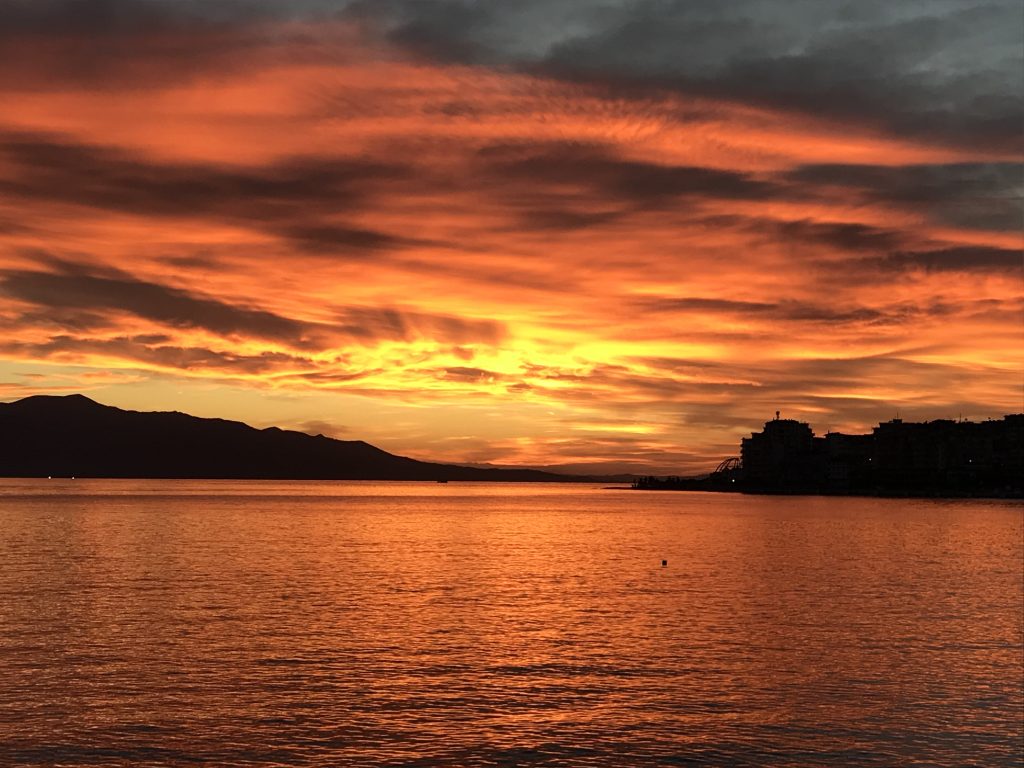 … but the sunset from the promenade wasn't bad
Mairin & Todd are heading north tomorrow and we therefore took it fairly easy on the alcohol; a bottle of Albanian Berat (or was it a Fernet Branca?), a bottle of Amarone from Italy, Bailey's with ice, a couple of cask strength Ardbeg Whiskies and then Todd produced a very unusual and very nice raki (Raki me Arra from the Cobo Winery in Albania) which tastes unlike any other raki I have tasted, probably because it is mixed with various unripe nuts and herbs.

All the best Mairin & Todd. Stay well.