We love this little market town which sits within easy reach of some of the most beautiful castles in France. We used it once before as a base from which I could visit both the Chateau de Chenonceau and the Chateau Amboise and Vanya wanted to use it this time as a base to visit the Chateau Royal de Blois. Leaving the castles aside for a moment, we would have returned to Montrichard anyway because it is such a friendly, lazy little town which simply begs you to sit outside a cafe with a glass of wine and watch the world go by. We intended staying a couple of days at least.
We checked in to Camping Couleurs du Monde, which we had used before and knew to be good. Situated adjacent to a decent sized Carrefour and within easy walking distance of Montrichard, it has fair sized pitches, a half decent bar and a heated swimming pool. It would prove a perfect base from which to visit Blois and perhaps even Fresnay sur Sarthe. We'd made good time across the south of France; we'd arranged to get the dogs seen by a vet in Fecamp early the following week and the weather forecast for the next days was excellent. In these circumstances we could afford to relax for a few days.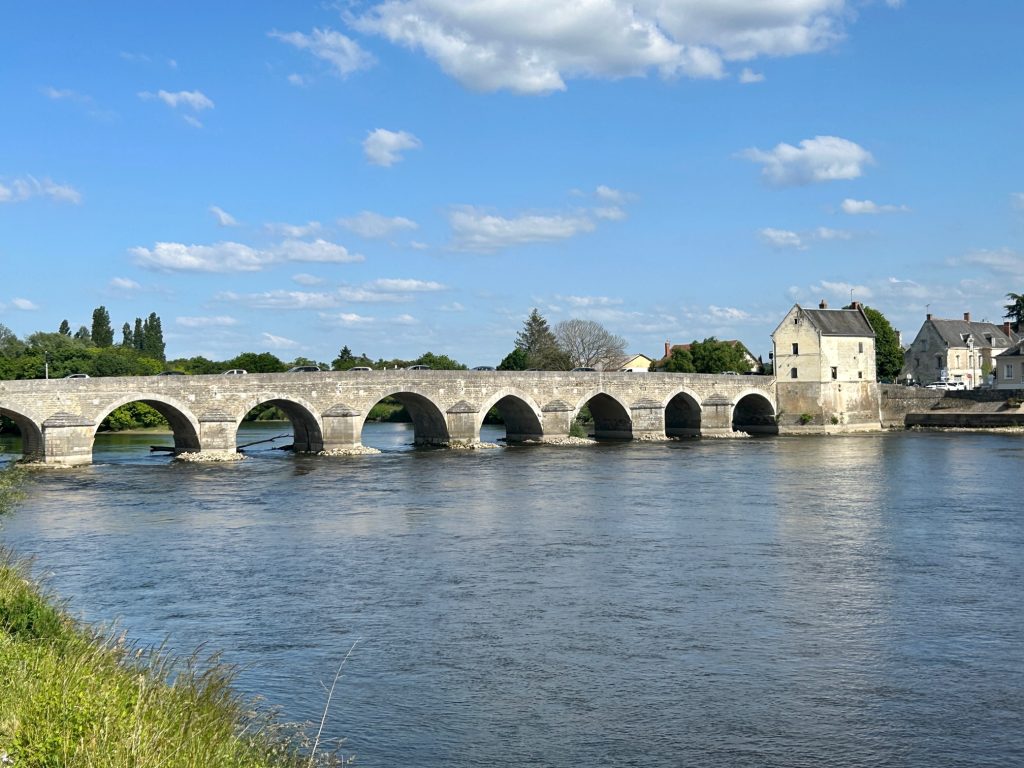 That's the town bridge over the River Cher. The original medieval bridge was built by the English but was demolished in the 19th century. The current bridge is a replica.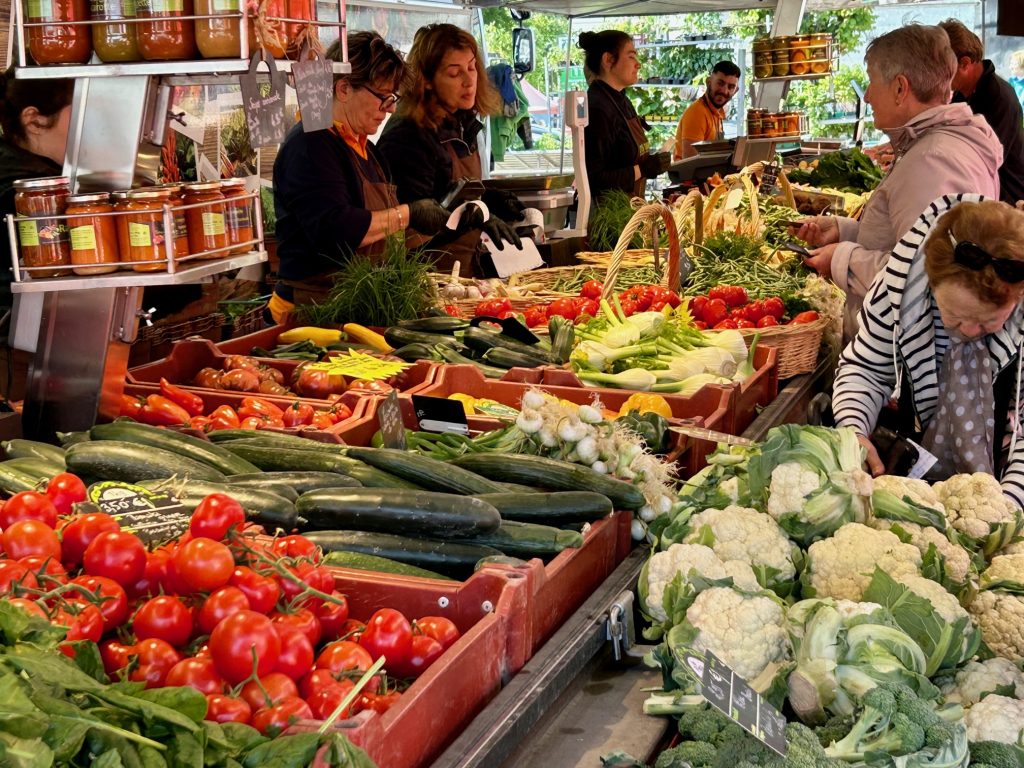 Staying over in Montrichard for two or three days meant we could once again attend the weekly farmers market. It's a great little market.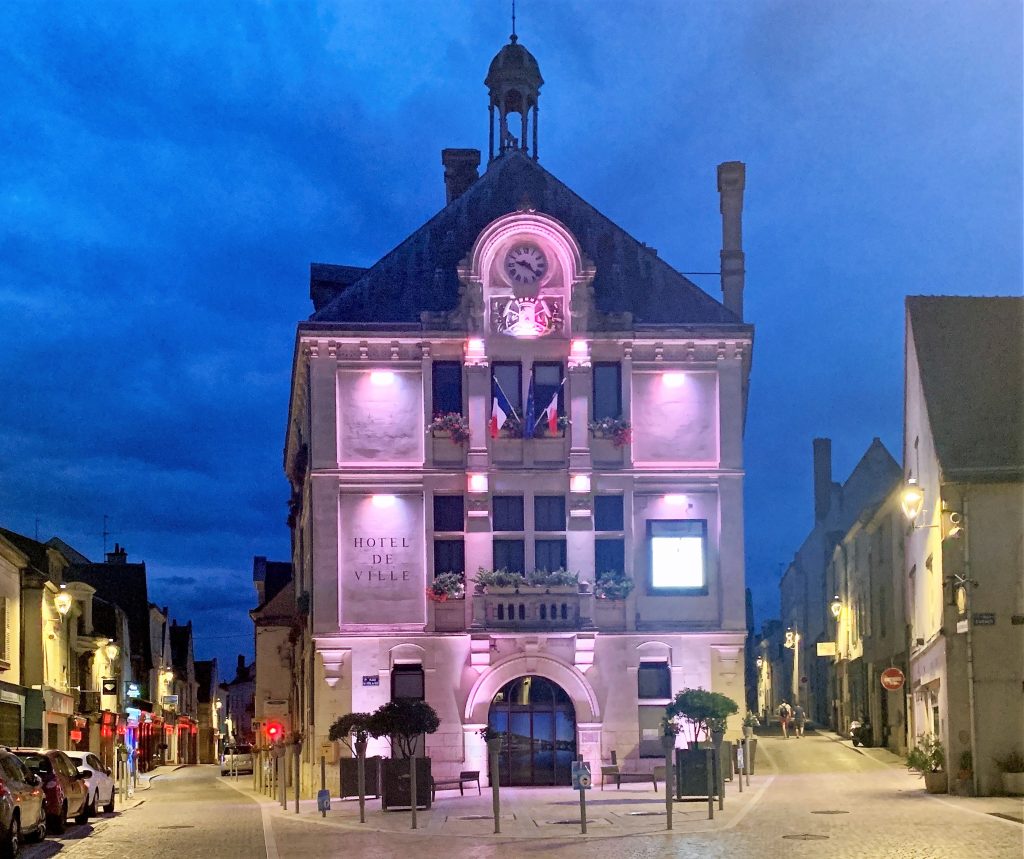 I love these photos both of which I took during our last visit and couldn't improve upon this trip. The photo on the left is of the Town Hall (taken at night it looks like something out of a Disney movie). The photo on the right is of a small restaurant owned and operated by some expat English. We took dinner there one evening.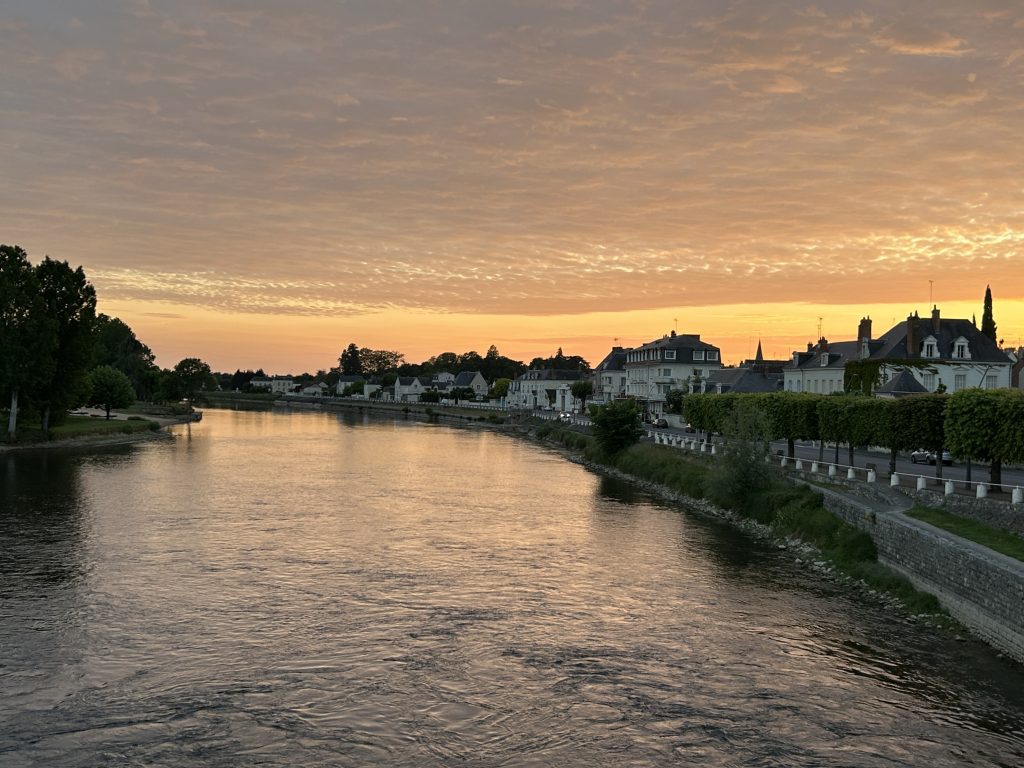 Looking west along the Cher from the town bridge.
I took time during this our second stay in Montrichard to revisit the town's church, L'Eglise de Sainte-Croix (the Church of the Holy Cross). I hadn't been able to get inside during our first visit.
It's a pretty little church which is believed to date back to the 11th century although, it's finest moment came in 1476 when a 12 year old Princess Joan of France was married to her 14 year old cousin, Louis Duc d'Orleans (later to become King Louis XII of France). The marriage had been arranged almost 12 years earlier and was anything but a success.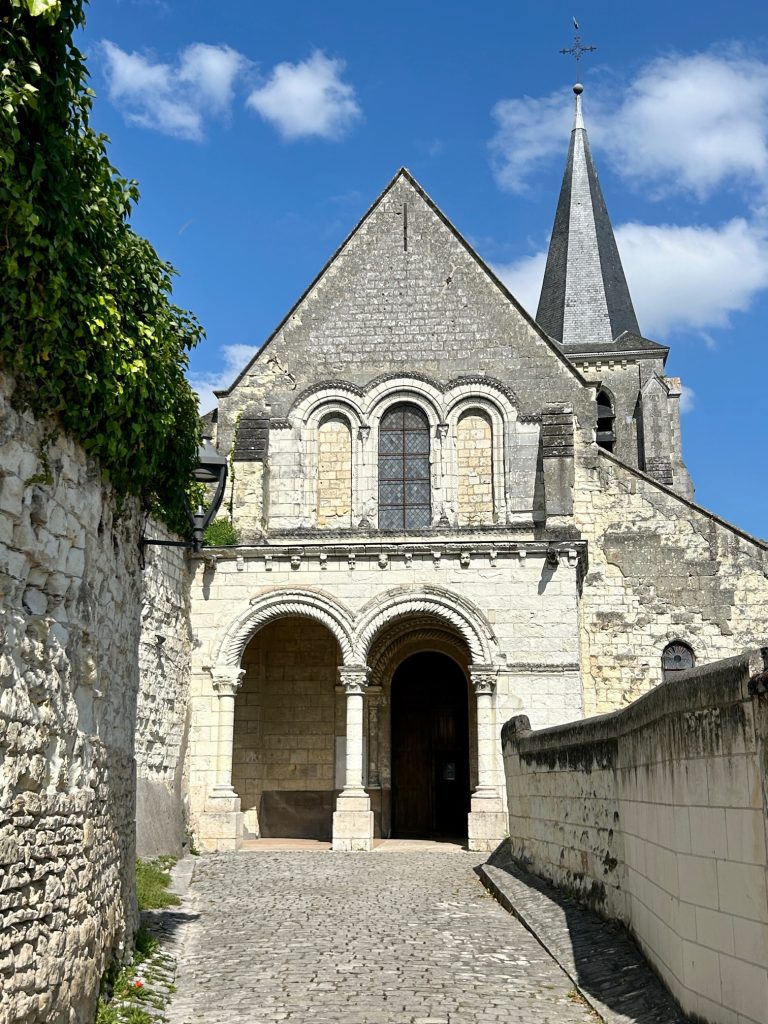 L'Eglise de Sainte-Croix. Outside, Inside and Window Detail.
On their wedding day, Louis Duc d'Orleans said he would rather die than marry Joan but he was compelled by his father to go through with the ceremony. Louis later had the marriage annulled (so that he could marry the much richer Anne of Brittany) on the grounds that Joan was sterile and hunchbacked. He further claimed he had been forced to marry against his will and never consummated the marriage although Joan took issue with this latter point. Joan subsequently found solace in religion but when she died, Louis did not even attend her funeral.
The Chateau de Montrichard in the centre of the town is very much a ruin (and has been since it was invested in 1188 by the then King of France who wanted the English occupants gone) but it was good to see, during this visit, the local authorities are endeavouring to restore parts of it or at least make it safe for visitors. Watch this space.
From Montrichard we were able to visit both Blois and Fresnay sur Sarthe (and we enjoyed both those places – see below) but, we thoroughly enjoyed revisiting Montrichard and, the nice thing is, we're both keen to return yet again.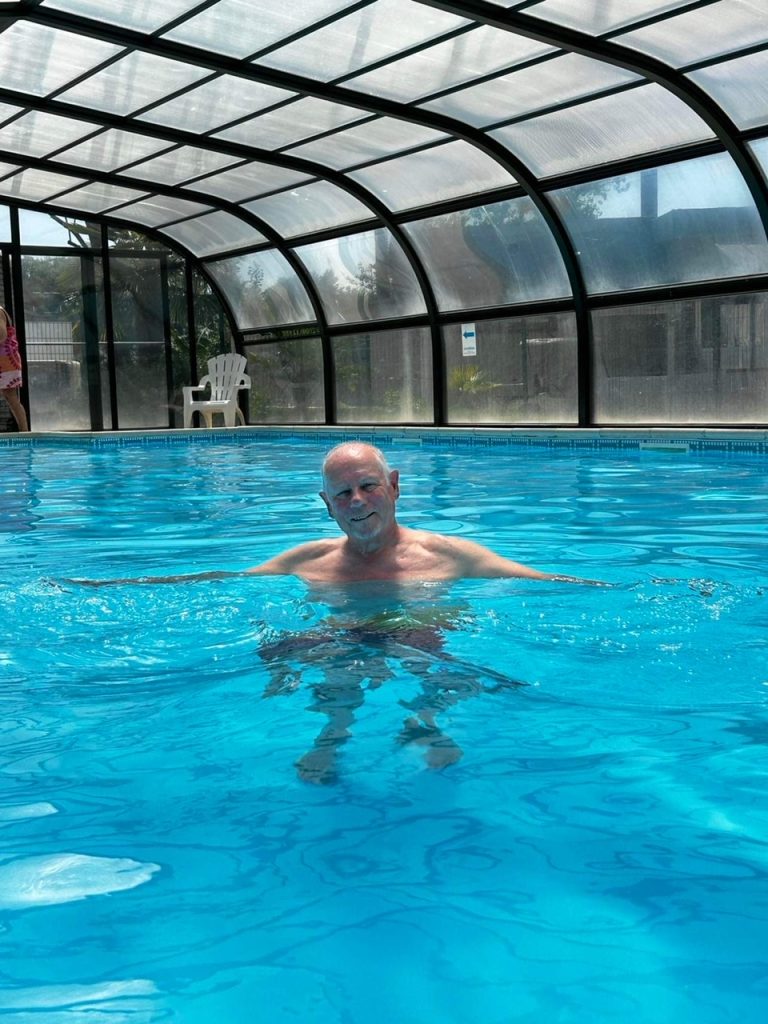 I said we'd find time to relax in Montrichard and we did. The weather remained kind enough for us to enjoy the both campsite's swimming pool and a picnic.