What is to say about Logrono that hasn't already been said in our earlier blog following our last visit? We love the place. Yes, it has comparatively little "to see and do" when compared to other similar sized or even smaller Spanish towns in Spain but, it isn't at all spoiled by tourism and it is so very much alive especially on a Thursday night at Calle Laurel and… we had booked into a hotel (the NH Logrono Herencia Rioja on Calle Murrieta) for the Thursday and Friday nights. Yahoooo!
Despite what I have just written about the relative lack of things to see and do in Logrono (here I am talking historical buildings, monuments, etc), I took the time during our stay to revisit what is around – the parks, bridges, churches, etc – and I was fortunate enough this time around to get inside the Concatedral de Santa Maria de la Redonda. It proved a disappointment not least because of the renovation work going on inside the church. One whole side of the inside of the church, including the altar area, was almost completely covered in scaffolding.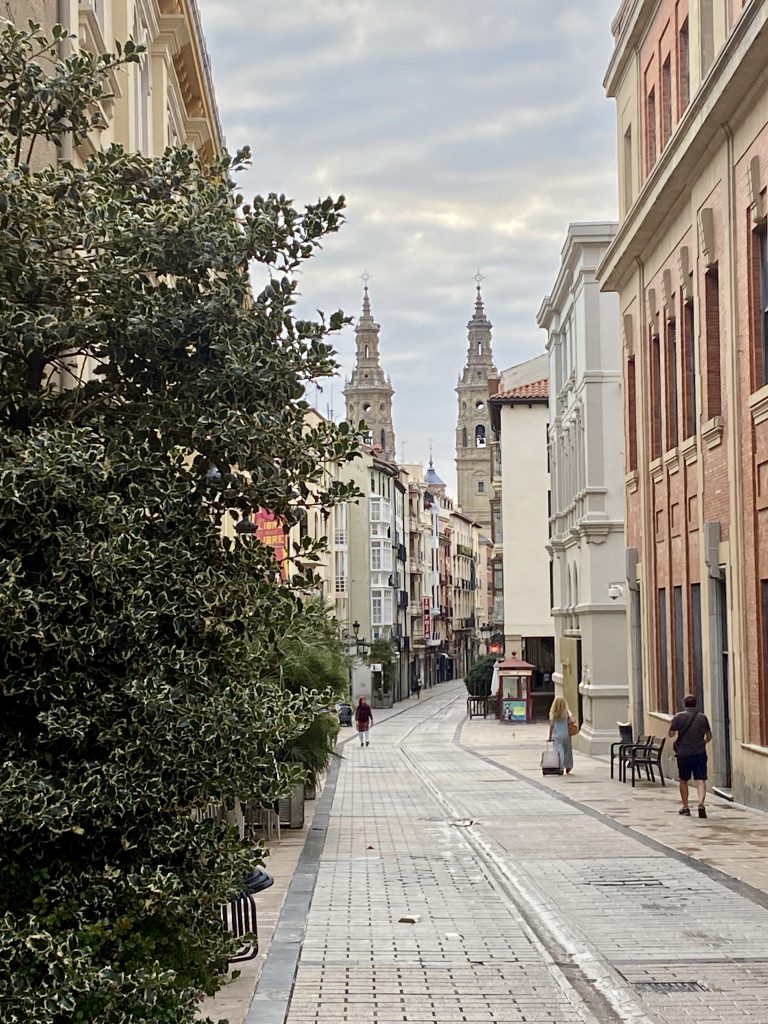 I was also able to get a better look inside St Bartholomew's but once again I was thwarted in my attempts to get up into the belfry for it's views over the city. A church service was about to begin as I entered.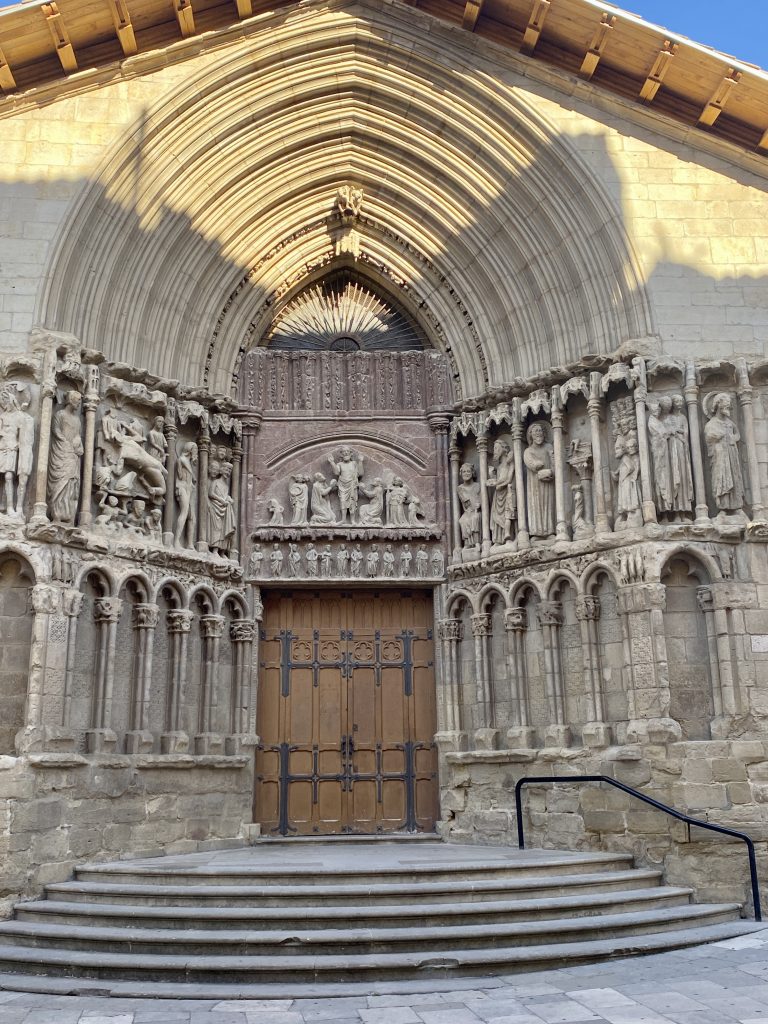 I was disappointed not to get up to the bell tower of St Bartholomew's but there is always next time. On a brighter note, I discovered some great street art at the back of the church…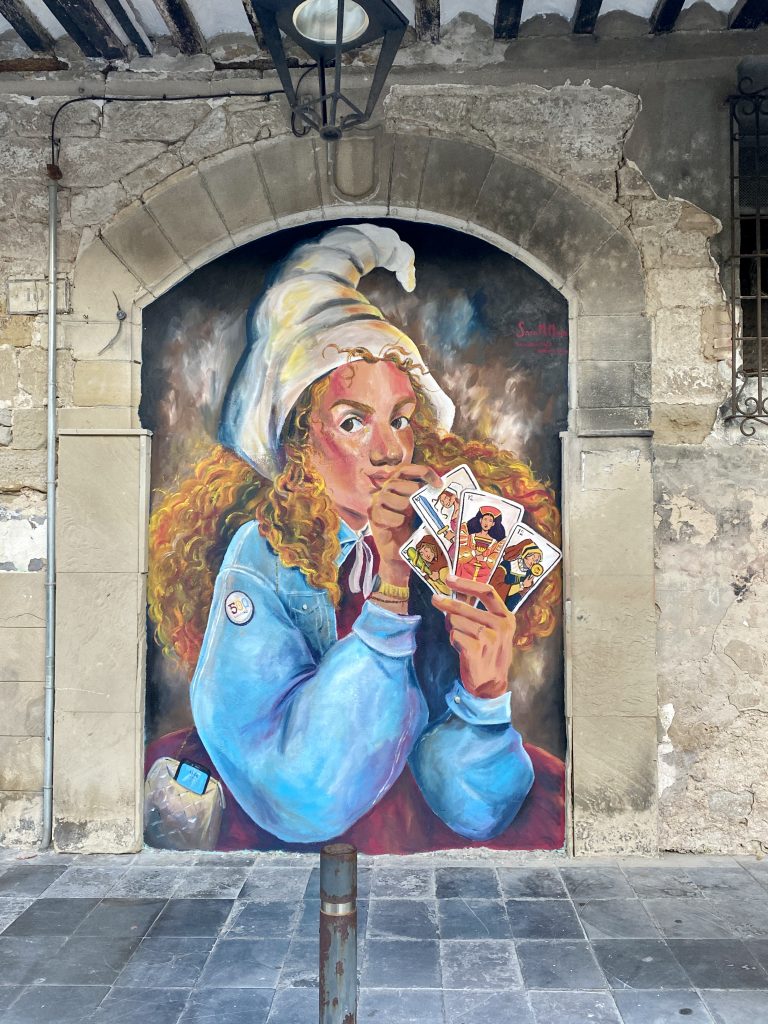 Of course we attended Calle del Laurel and surrounding areas on both the Thursday and Friday night and the atmosphere and food was again brilliant. There cannot be a more sociable place to eat tapas in the whole of Spain (although they call them pinchos in Logrono, not tapas nor even pintxos). Talking of the pinchos, the absolute best I tried this time were the Grilled Mushrooms at Bar Soriano (three large mushrooms grilled and dripping in garlic butter and olive oil and crowned with a small prawn). They are superb although eating them without dribbling garlic butter is an art I have yet to master. I gave the Pig's Ears a miss this time but liked the Crujiente de Pollo Corral (fried crispy chicken) and the Torreznos (pig skin) which were served at my favourite pinchos bar of our last visit. One that I regret I didn't get around to tasting were the Chipirones a La Plancha (plate of squid) which was served at Vanya's favourite pinchos bar from our last visit.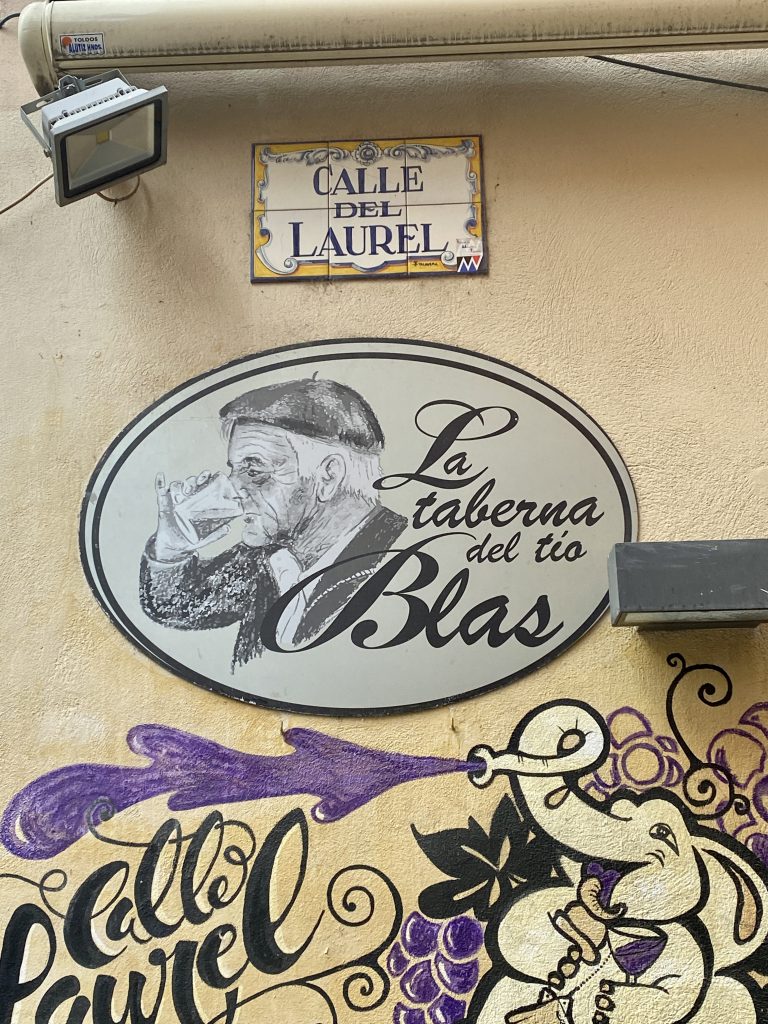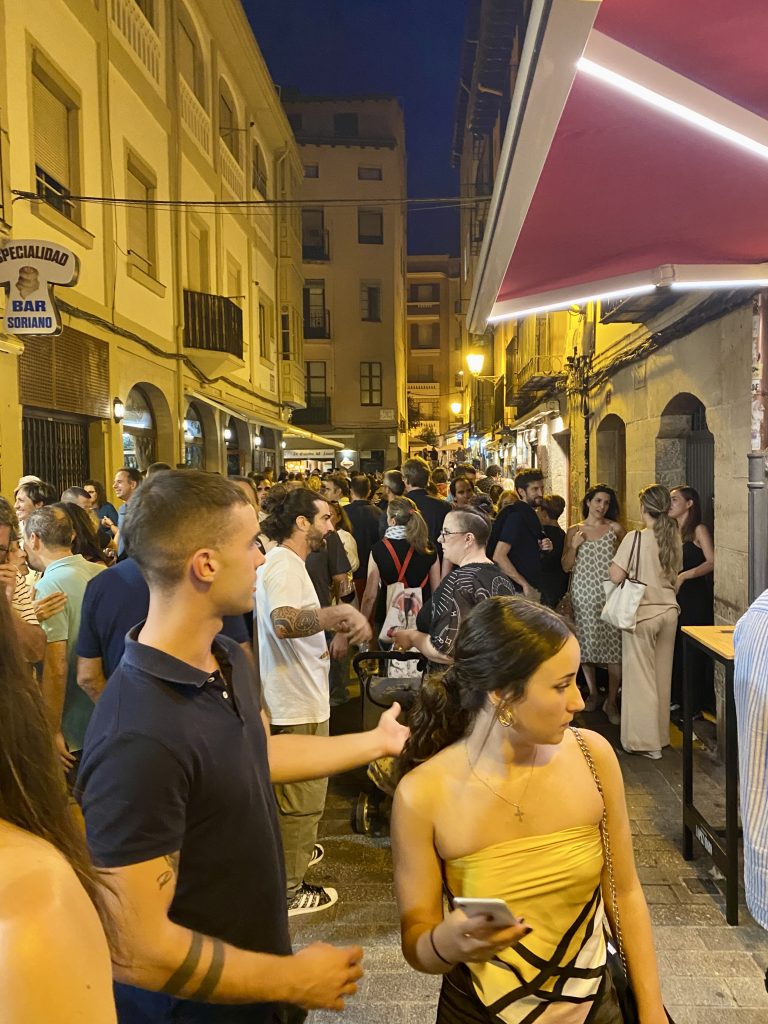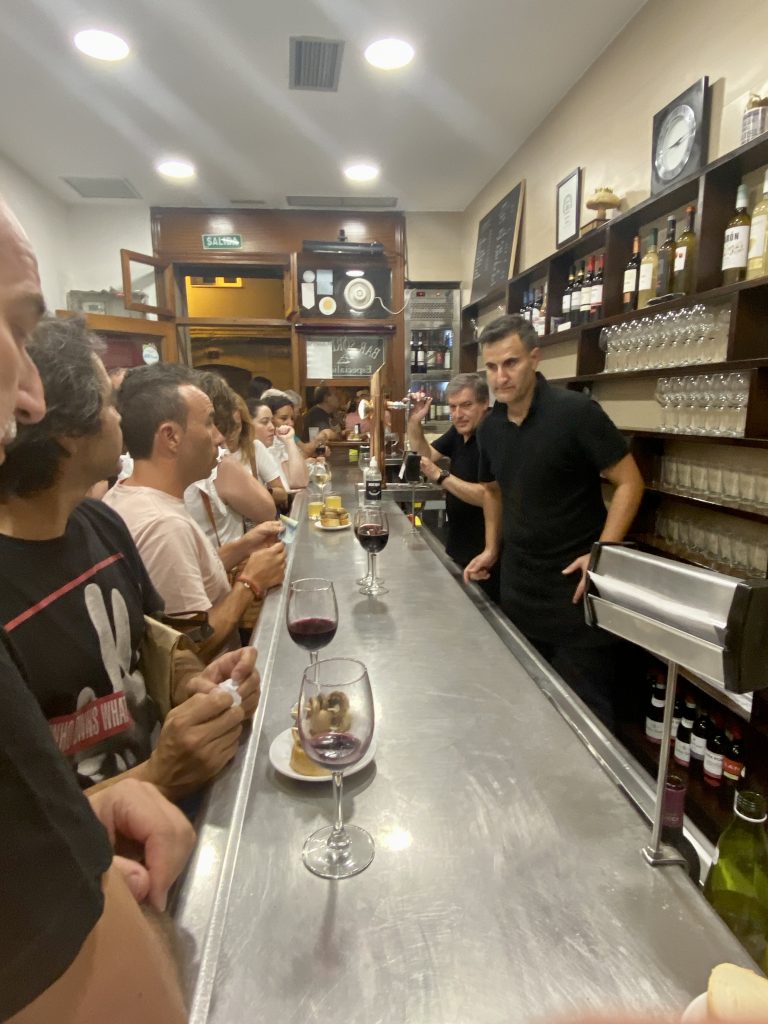 That first evening back in Logrono we made two forays into Calle del Laurel, pausing in between (for a rest) on the main square. It is the quietest place on a Thursday night.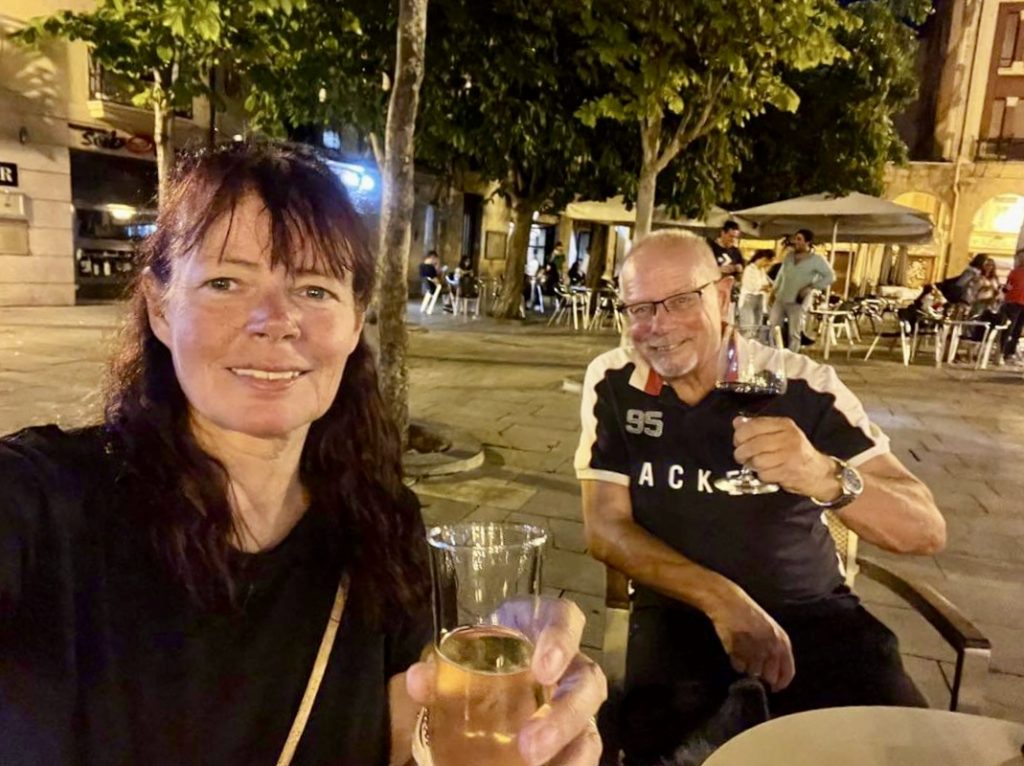 Later that same evening, as we made our way back to the hotel we paused once again. This time it was to listen to a Spanish rock band that were performing a free concert on a temporary stage at the end of Calle Murrieta. A great end to the evening.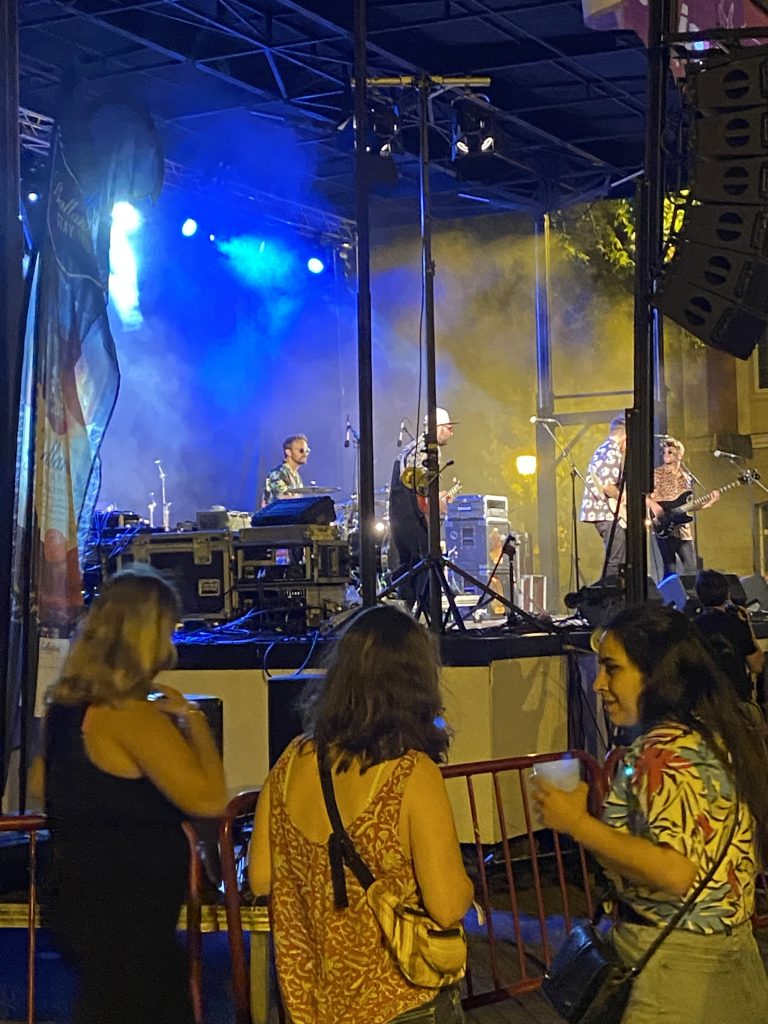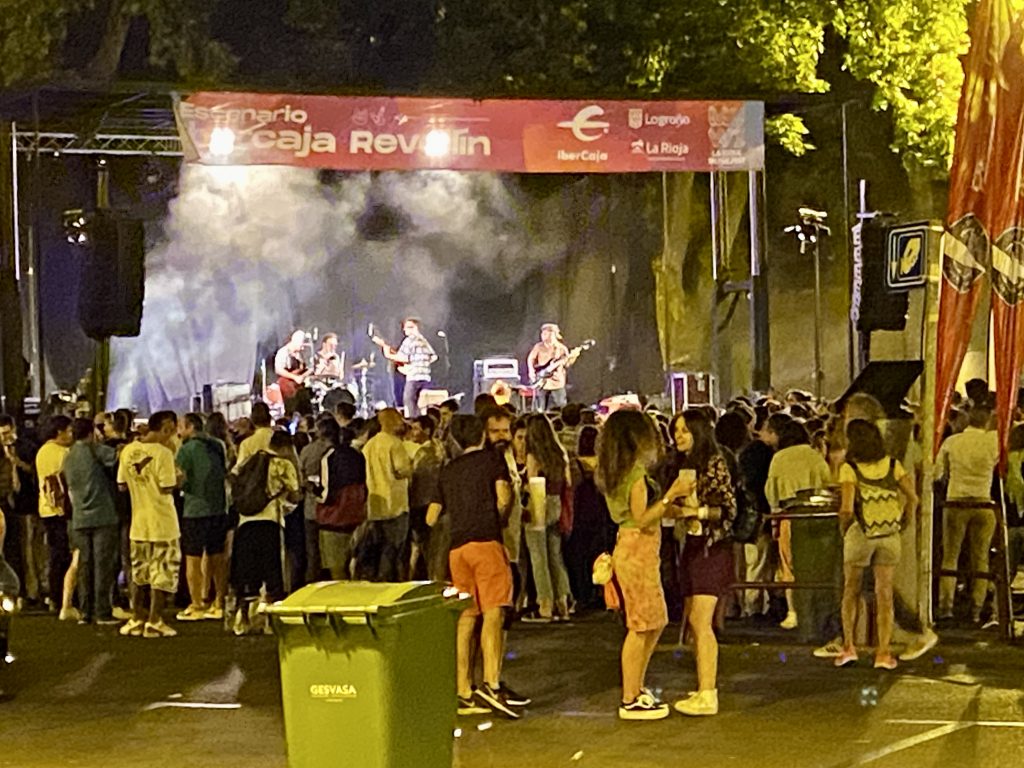 The following day, it was more of the same.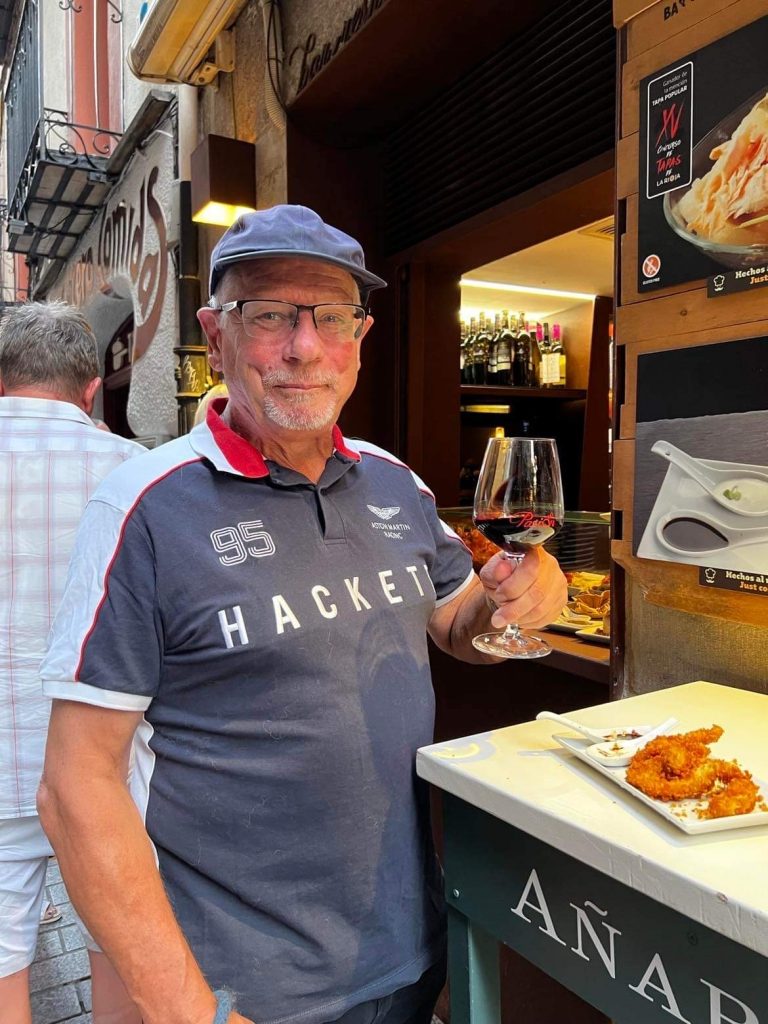 Yes, we thoroughly enjoyed returning to Logrono and I don't doubt we will be back there again next year.