I'll be wild camping over the next couple of days and I therefore decided to stay one more night in "Drepano Camping" (near Igoumenitsa) although it vies with the place I stayed at in Munich as the worst campsite on the tour so far. It has all the basic facilities and is well placed (right on the coast with some nice views and just a short bike ride from Igoumenitsa Town)  but it looks as if it hasn't been cleaned in weeks.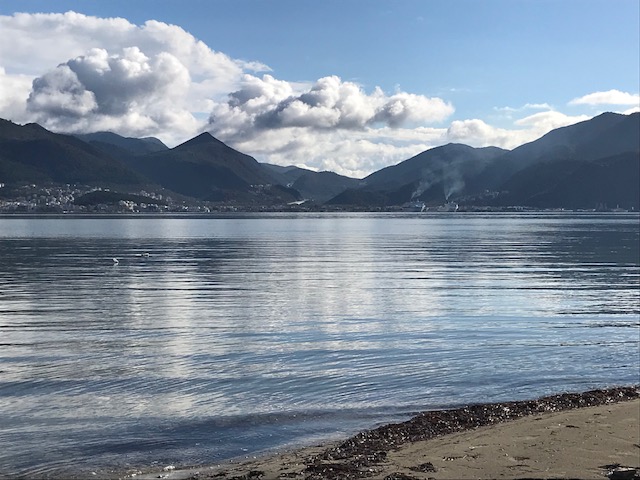 The view above is from near where the Van is parked. That is Igoumenitsa the other side of the bay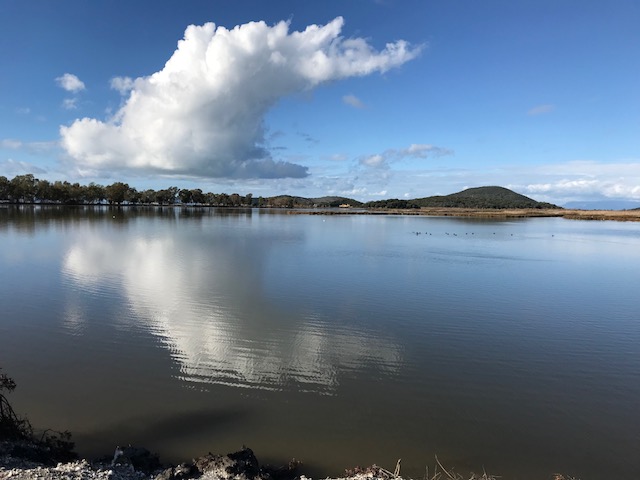 … and that's the wetland (a bird sanctuary) behind where I am parked. Like I said, Drepano is not badly sited
The only other people staying on the site are Simon and Julie Thomson whom I met briefly in Shkoder, Albania. They are the only Brits I have seen for weeks (since Belgium) and last night we polished off a few bottles of wine swapping stories and catching up on events in Albania.
This morning I cycled into Igoumenitsa to have a look around but stayed only for a quick coffee and to buy fresh doughnuts (I've been craving doughnuts for weeks). You'll understand why I didn't stay longer when I tell you that Lonely Planet describes Igoumenitsa as "a port city and… is not very attractive and there's little to draw you here other than the promise of sailing to lovelier shores." Not very kind but… true.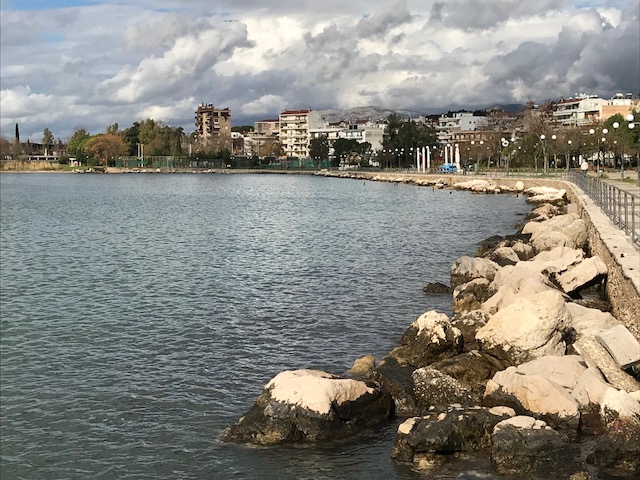 Igoumenitsa. Enough said.