Lonely Planet describes Hallstatt's beauty as bordering on the surreal and the sublime. Ordinarily it may be just like that but, prior to our arriving, it had been raining heavily and the mountains were covered in filthy clouds and the lake looked dark, cold and uninviting. That's not nice, let alone surreal and sublime.
No matter the village, with it's 800 inhabitants, has been a UNESCO World Heritage Site since 1997; is one of the most photographed little towns in all Austria and; receives one million plus visitors every year (mostly from China). Indeed, the Chinese have been sufficiently impressed with Hallstatt to have built an exact scale copy of the old town at Luoyang in Guangdong Province. If that isn't enough, it wasn't raining as we arrived – so, we parked the Van and set off to look at the place for ourselves. We had no trouble parking despite it being a public holiday weekend in Austria and I'm not sure if that was because of the poor weather or Covid or both. Certainly, there were no Chinese while we were there.
Squeezed into a narrow strip of land between the mountains and the western bank of what is often described as a looking glass lake (fairly big too at over 7 km long, 2 km wide and up to 125 metres deep) the old town with it's picturesque pastel coloured buildings is undeniably pretty. The market square with it's Holy Trinity statue, shops, cafes and small houses is the best part of the town but the two churches must also be seen.
In most photographs of the town it is the spire of the Evangelical Church of Christ which is most prominent. Ironically, the town's protestants weren't granted the freedom to practise their own faith until well into the 19th century and the church itself wasn't built until 1863. Call me a cynic but is it simply a coincidence that the protestant church sits directly beneath the Catholic Church?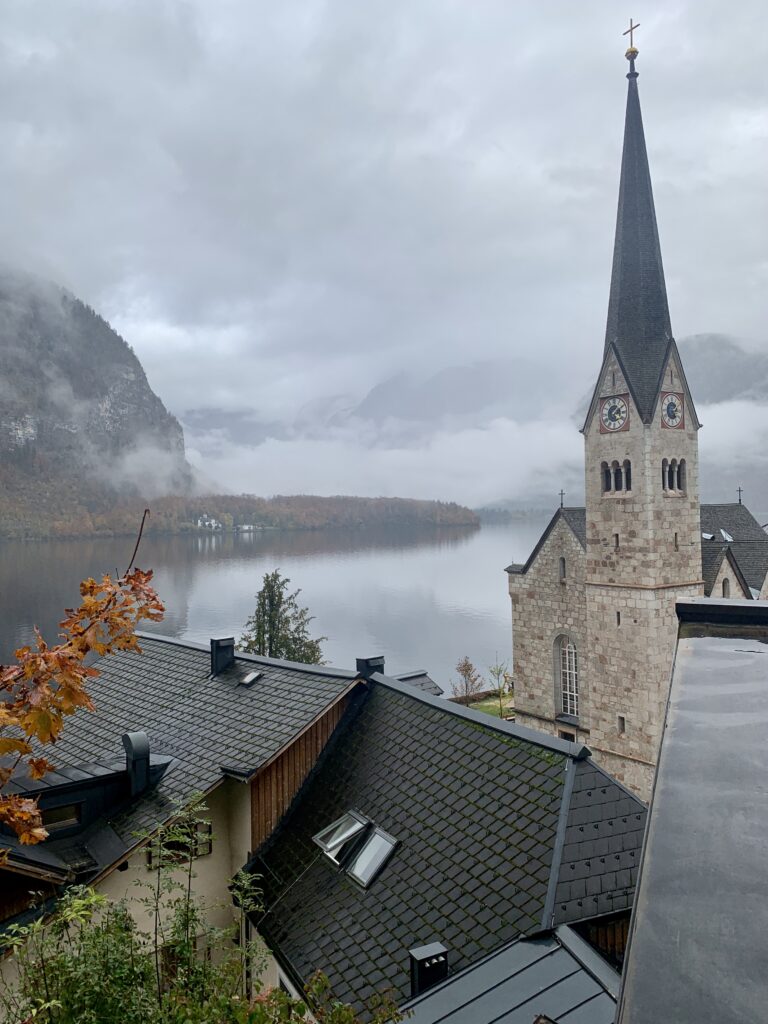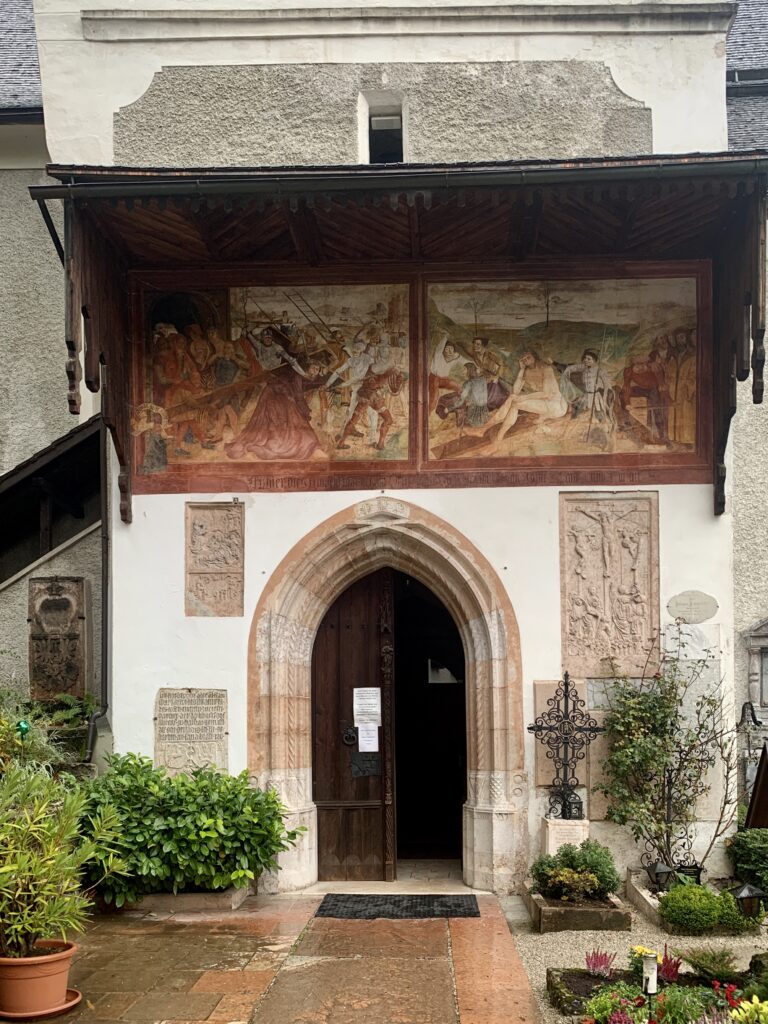 I'll tell you something. It is a nice place but you will not catch me here while it is being overrun with tourists.