Despite it's unabashed tourism and increasing number of theme parks, Lake Garda remains a favourite of most people I know who have visited Italy.
I first visited Lake Garda in 1970 as a teenager with my parents. I returned countless times in the 1980's (whilst working in Milan with Foster Wheeler Italiana); called in on Sirmioni with Vanya during our honeymoon in 1991 and; overnighted there last year while making my way from France to Austria in the Van. This time, we elected to stay over for a couple of days on the quieter western side of the lake between the two small villages of Villagio Sanghen and Manerba del Garde.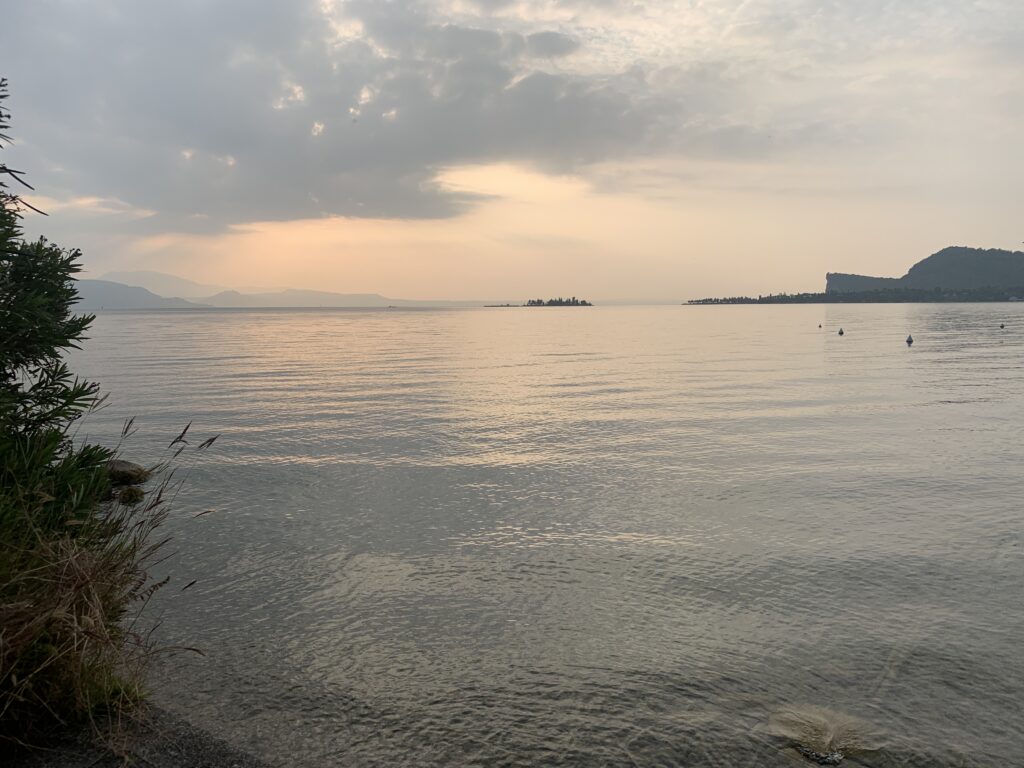 These villages are quieter than most around Lake Garda, sitting as they do in the heart of the Valtenesi, a green area between Salo and Padenghe. While the lakeside remains a tourist area with its campsite and accompanying bars and restaurants (they are everywhere around Garda now), go inland to the village of Manerba del Garde and you'll barely notice the tourists. The village has retained much of its traditional character and has a very rural style about it.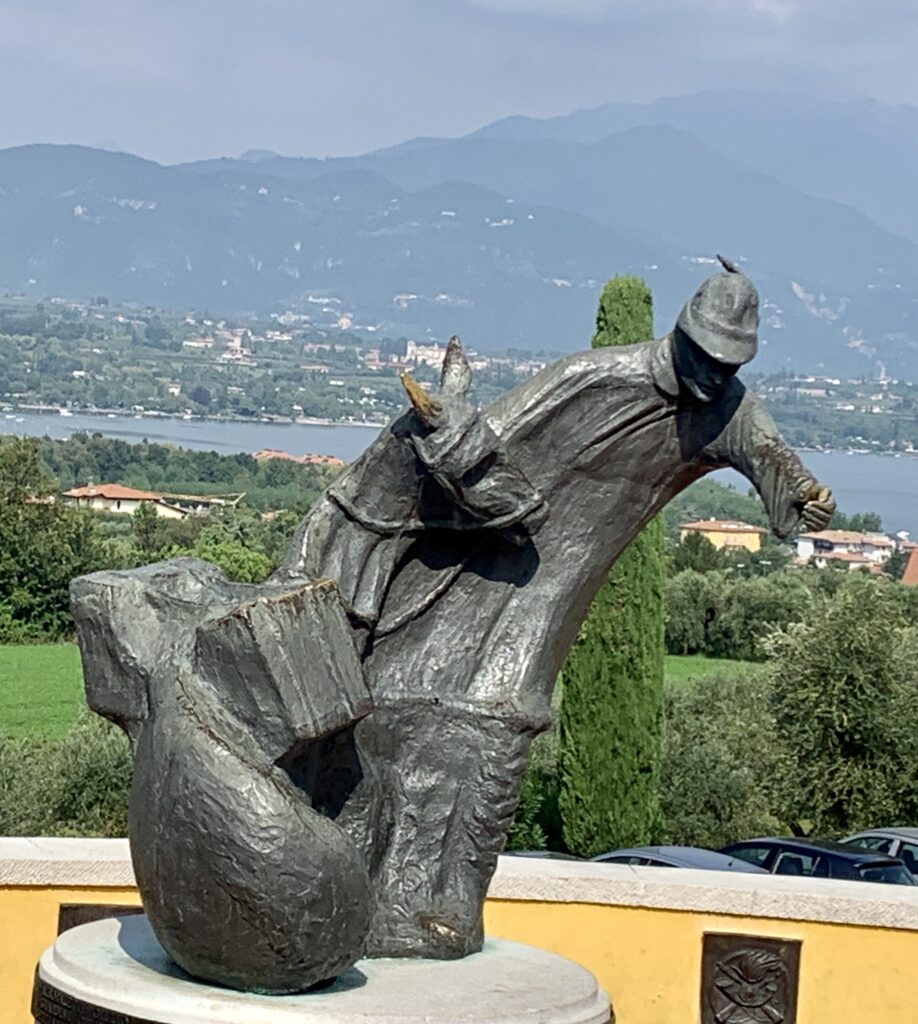 This is particularly true of the restaurant at which we stopped for lunch. We spent a lovely two hours in a local cafe restaurant there and were delighted at how very cheap the place was (especially having regard to the portions) – 3.5 Euros for a 15″ pizza! Just a few hundred yards away on the waterfront we'd have paid four times as much.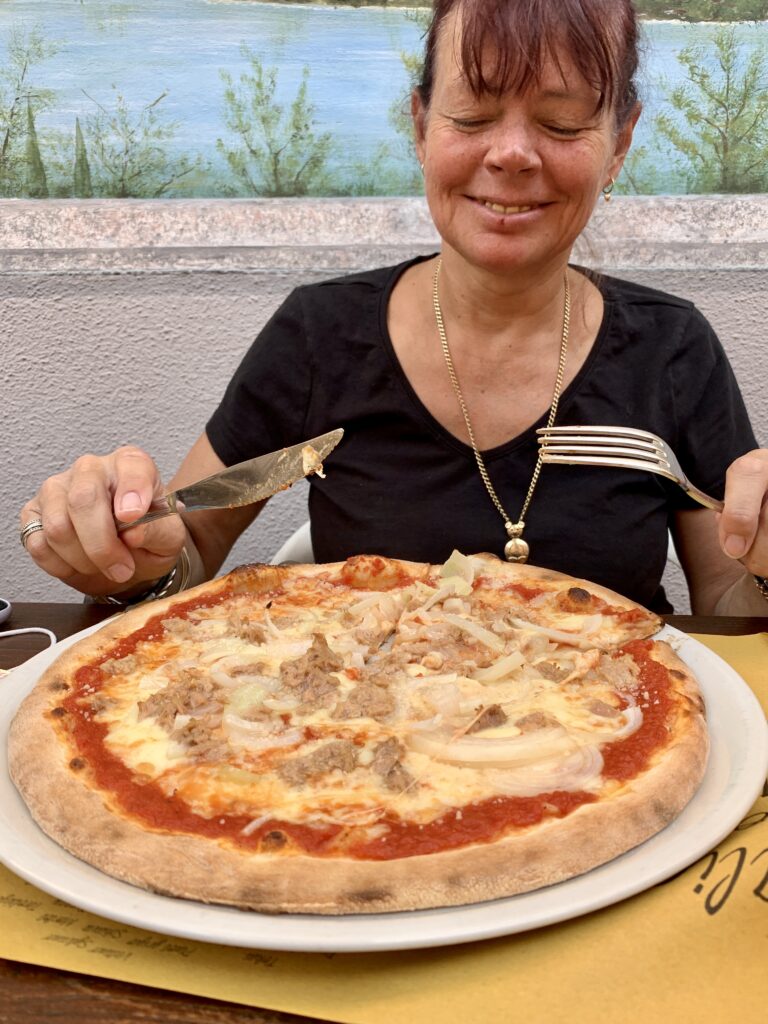 This is a wine producing area – Bardolino. I thought Bardolino was produced only to the east of Lake Garda but no, it happens in the Valtenesi too. In fact, in this particular area the focus is on Bardolino's Chiaretto, a pale rose wine. I need to find some of that before we move on but if not, there's one thing for sure about Lake Garda, we'll be back.