Contrary to what has been said in certain blogs, there is a more to Draguignan than just shopping. It does have a sizeable collection of independent and unique boutique style shops and it also has a weekly street market with 100+ stalls selling a variety of goods but it is wrong to suggest there is little else about the place.
Some of the old medieval town was knocked down to accommodate a large increase in population (it went from just 11,000 in 185 to 13,402 in 1954 but in the last 68 years has burgeoned to well over 40,000) and, of course, more retail outlets have been built to meet the needs of this population explosion but a fair part of the old town still stands and it is a pretty part too.
Draguignan was originally a Roman fort. The town's name is derived from the Latin word 'draco' (dragon); one of which, according to legend, was slain by a local hermit called Hermentaire and; dragons now feature everwhere across the town. The town was built on olives and grapes and while that is still very much the case in the surrounding areas, Draguignan has become more of a garrison town (being home to the Ecole Nationale d'Artillerie in 1976 and the Ecole Nationale de L'Infantrie in 2010) although it's focus now is switching towards tourism and to a lesser extent textiles.
The town is dominated by an attractive 17th century clocktower on top of which is a wrought iron campanile. The tower provides great views of the town and surrounding countryside but was closed when I visited. At it's foot is a tiny open air theatre which is used to host small concerts and recitals. Despite trying, I've been unable to discover anything about the origins of this theatre.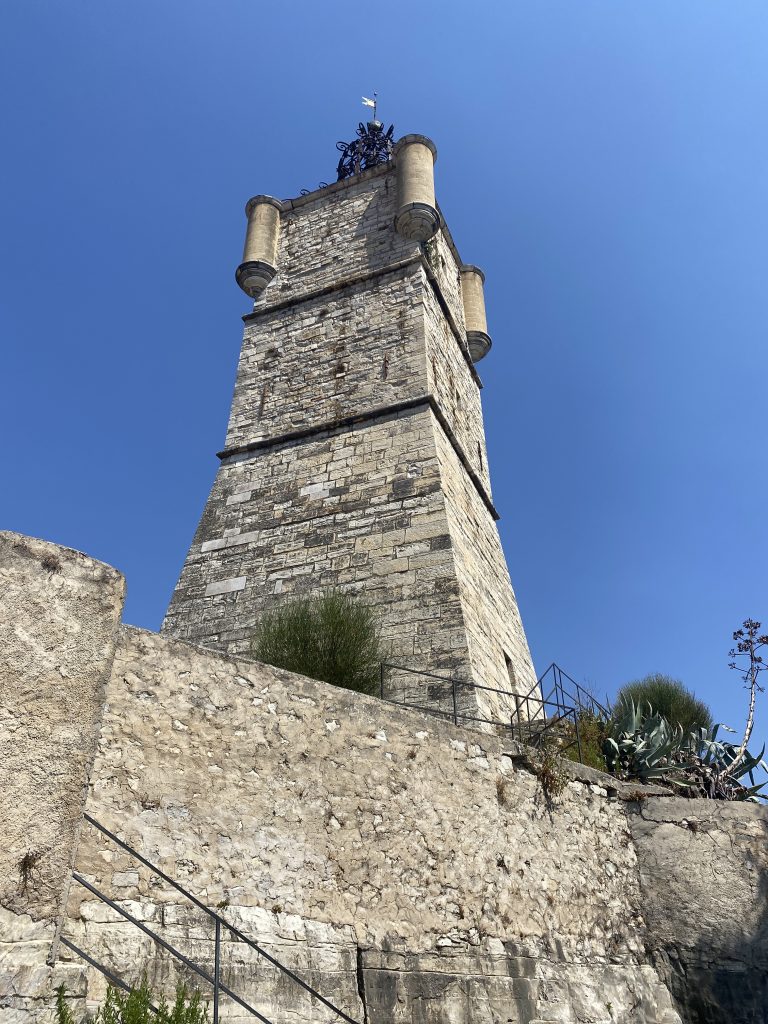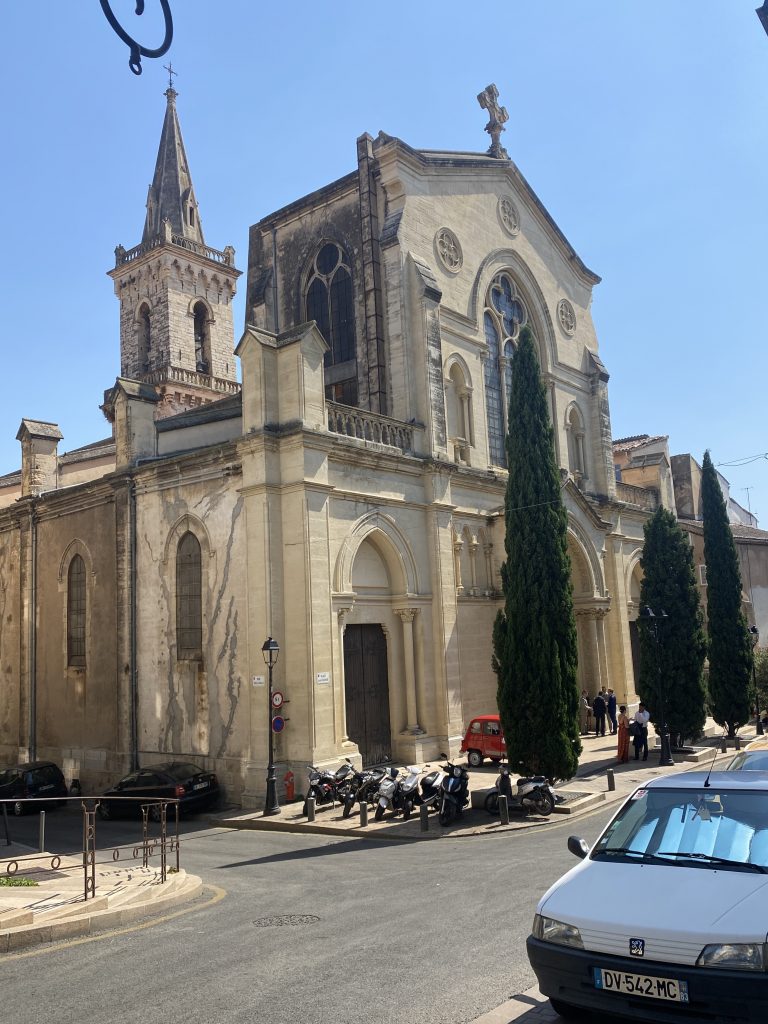 The old town isn't large but it's 'comfortable' with a mix of tree lined avenues, wide and narrow lanes and some old houses that just reek history. It also has some quite unusual street art.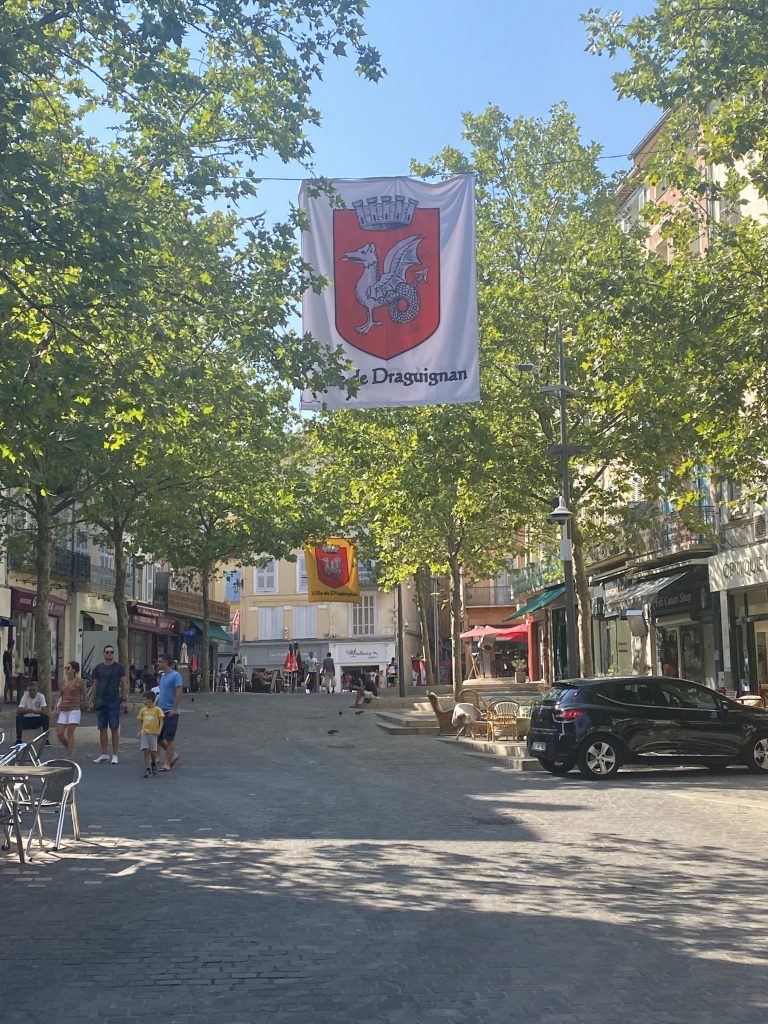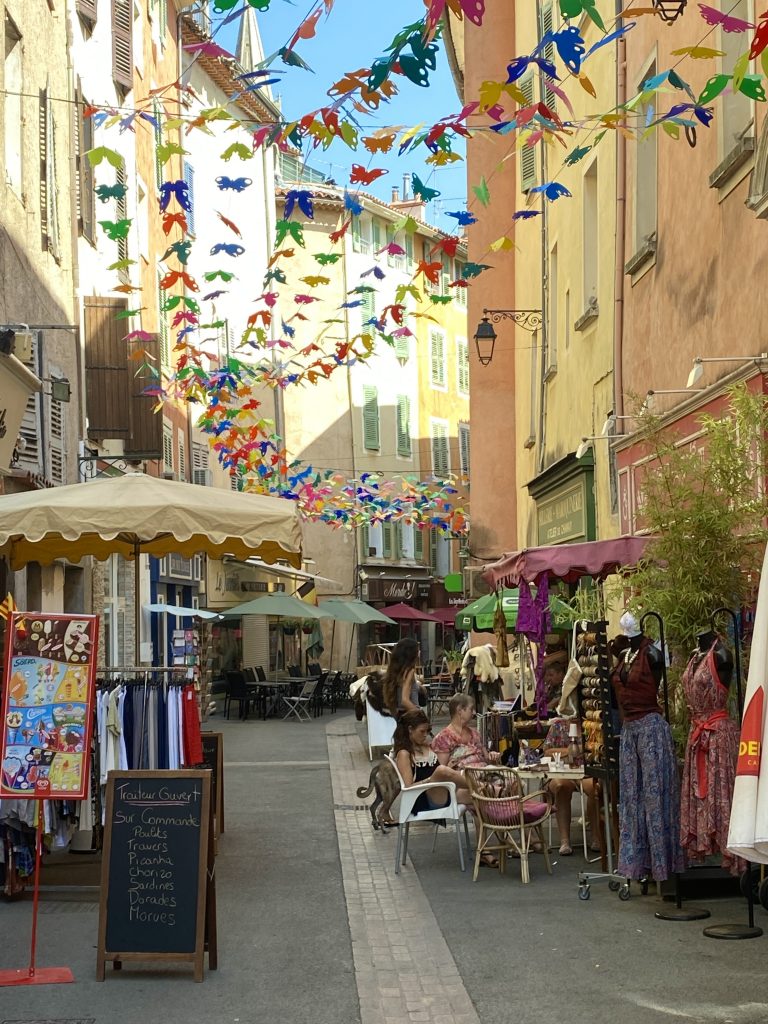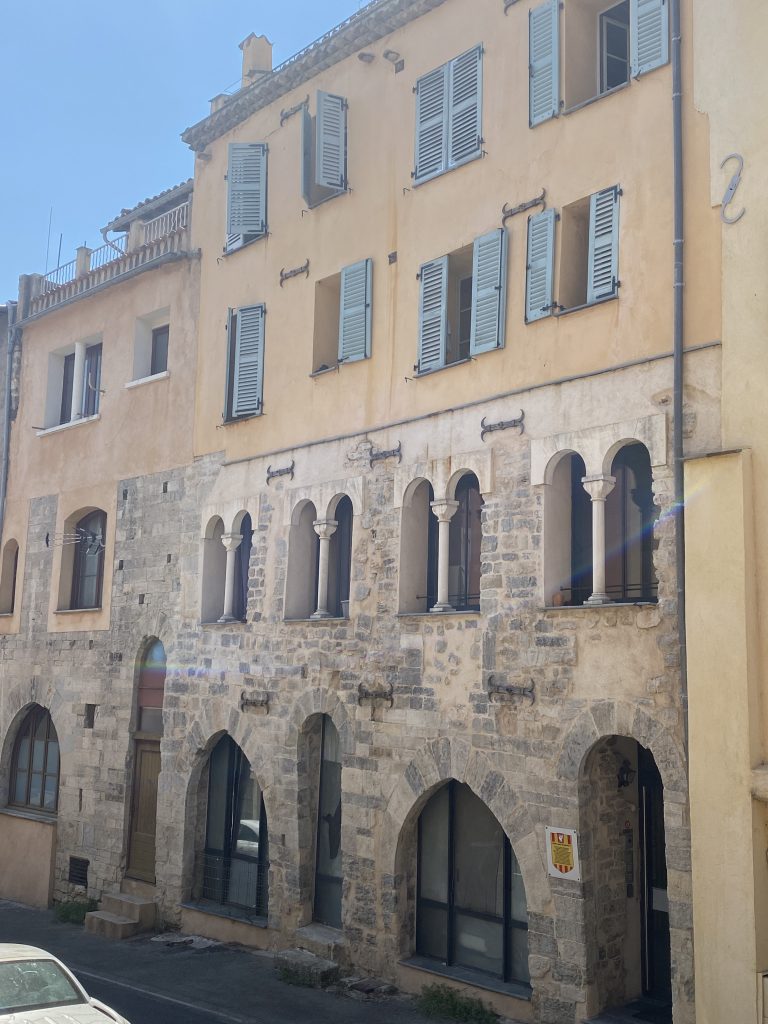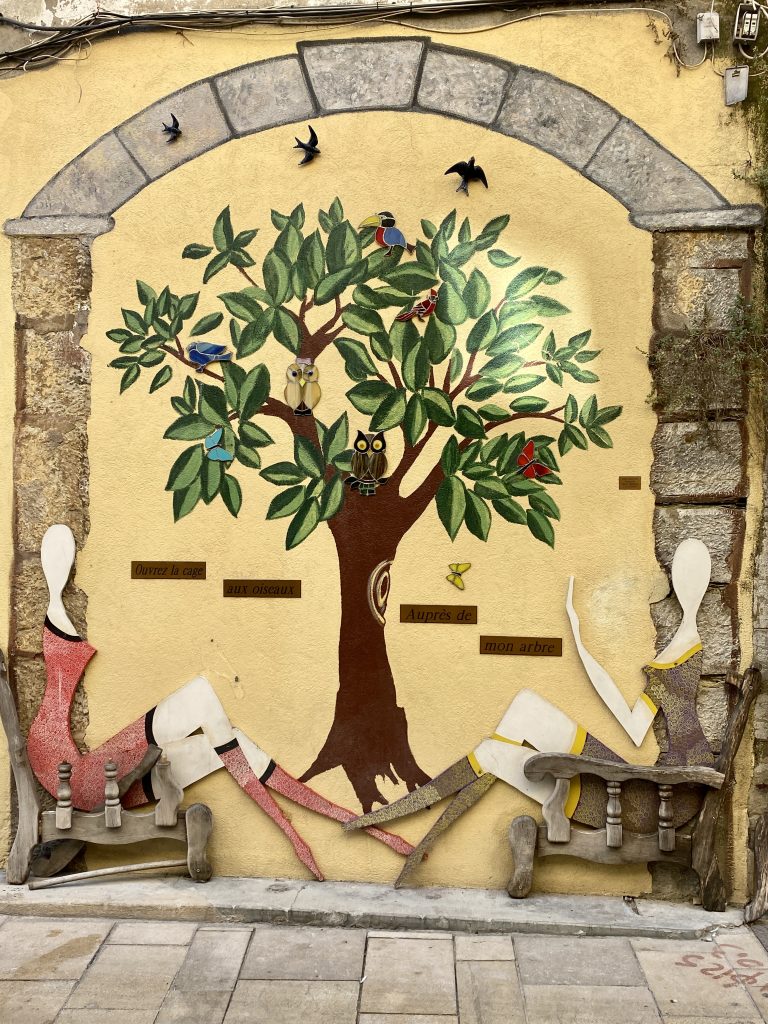 I noticed there is a WWII US military cemetery in the town and went to pay my respects. This is the Rhone American Cemetery and Memorial and it contains the remains of more than 800 US soldiers who died during and after the allied invasion of Southern France (Operation Dragoon, initially named Operation Anvil) which commenced on 15 August 1944.
The cemetery is kept meticulously (and quite right too). It is divided into four plots which are grouped around an oval pool. A chapel overlooks the graves and between this chapel and the graves is an impressive bronze relief map detailing US military operations in the south of France. There is also a wall detailing the names of those whose bodies have never been recovered and there are a number of State Flags flying which I assume represent the individual States that the soldiers came from.