Cognac de Floret is a very quiet small village (just over 1,000 people) in the Haute Vienne Department of Limousin. It comprises a post office, a small general store, a hairdressers, a boulangerie/patisserie, the inevitable pharmacy, a church, a tabac which doubles as a bar and a tractor dealership and that's it. We came here because, after the last camp site, we wanted something quieter and Vanya found what looked like the perfect place in Camping des Alouettes.
We had a van full of wine and the camp site was no more than a 15 minute walk along an easy forest track to the village store for food. The site was clean and well tended with large secluded pitches and had all the facilities we needed; the sun was hot and we had its swimming pool to ourselves and there wasn't a child in sight – we stayed two days and it was very nearly three.
The walk to the village through the woods gives way to a small fishing lake (free to locals) and a larger lake with a beach for swimming…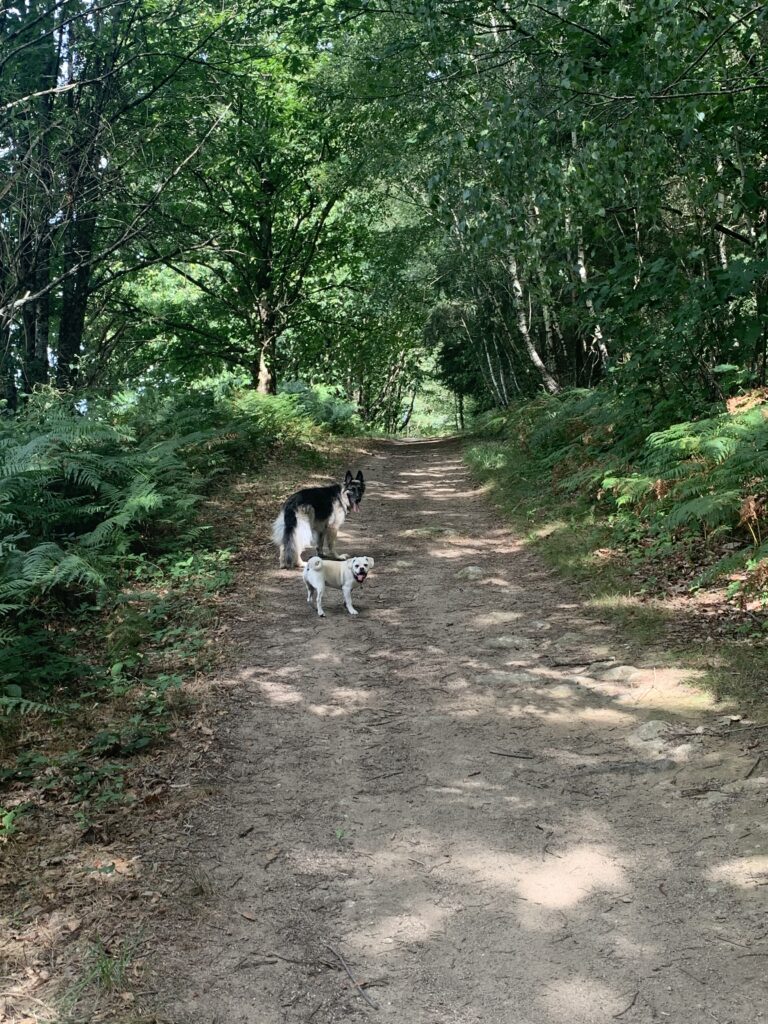 Bergerac next albeit by a slow convoluted route.