Vanya was determined to visit the Prosecco Hills (where the good Prosecco is produced) and so we packed up our things and left Padova, driving some 35 miles north to the charming town of Bassano del Grappa which sits on the River Brenta. Bassano del Grappa is not quite in the Prosecco Hills but it is a medium sized picturesque town, which deserves to be visited if only because it is where the Grappa brandy liqueur was invented and; it would serve as the perfect base from which to visit the Prosecco Hills.
Most important, Bassano del Grappa (BDG) has a reasonably sized old town, complete with narrow streets and small piazzas and a covered wooden bridge. I mentioned already that BDG is famous for inventing Grappa; it is made from the leftovers of the winemaking process. The town is also known for it's white asparagus and certain locally produced ceramics and; it also featured quite a bit in the Napoleonic Wars (Napoleon Bonaparte won and lost battles here) and the First and Second World Wars. However, it is the old wooden pontoon bridge, the Ponte Vecchio (also known as the Ponte degli Alpini) which is perhaps BDG's most celebrated feature.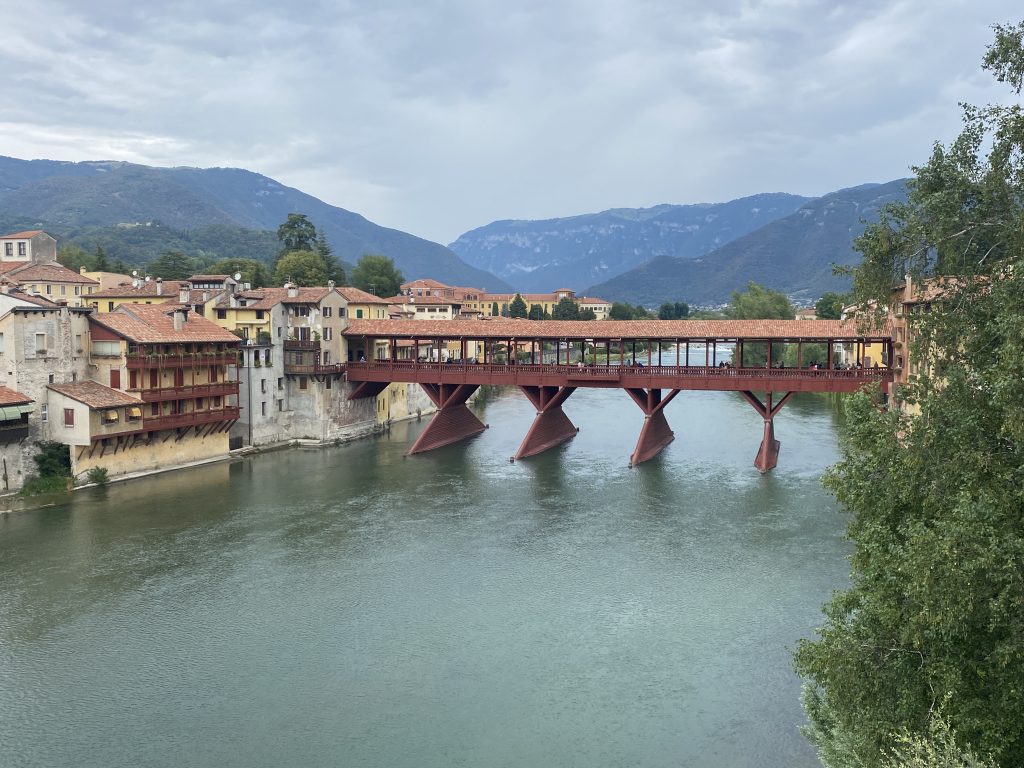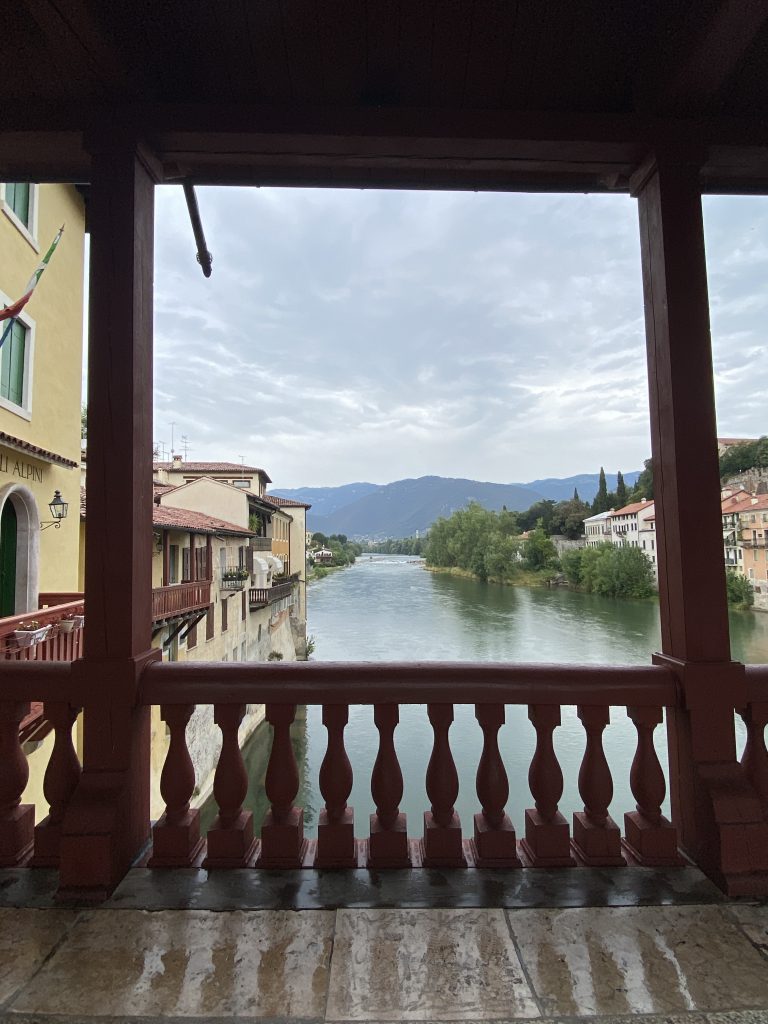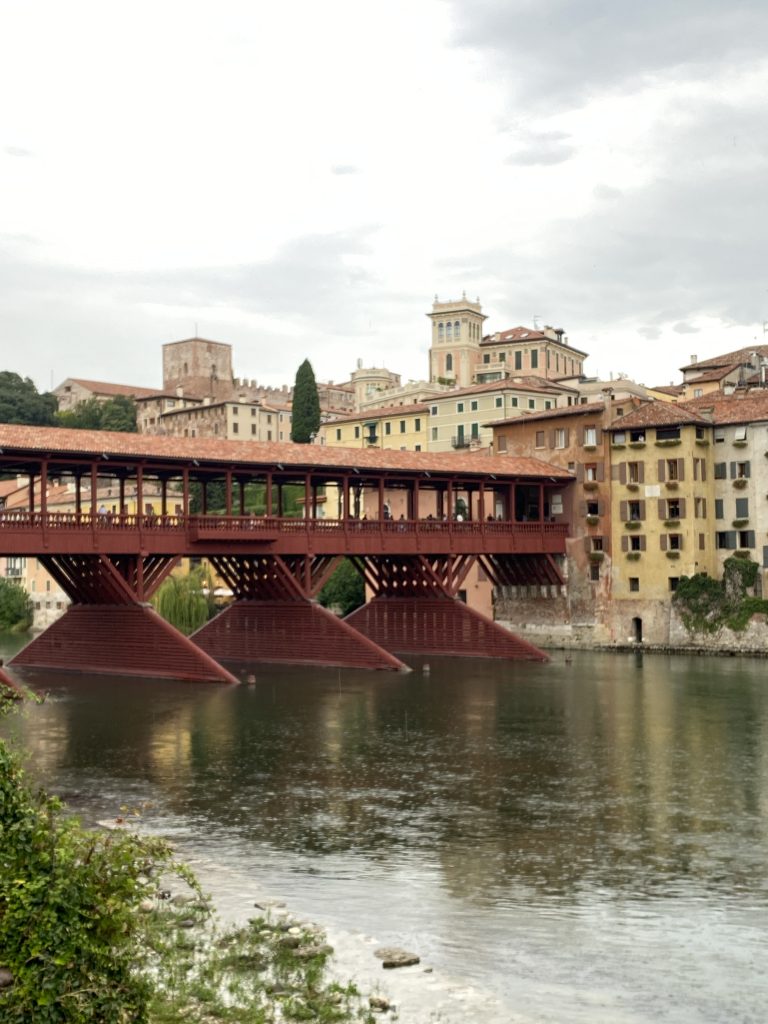 Designed by Andrea Palladio in 1569 and built on the site of an earlier wooden bridge over the River Brenta, the Ponte Vecchio has been destroyed many times but it has always been faithfully rebuilt to the original specification. Indeed, it is sometimes referred to as the Ponte degli Alpini because it was Italian Mountain Troops (the Alpini) who rebuilt it in 1948 after it was totally destroyed during WW2. It is not the only bridge in the town but it is certainly the most pleasing to look at.
There are a few other sites worth visiting in BDG; principal among them is the 12th century Castello degli Ezzelini which surrounds the town's cathedral (the Duomo di Santa Maria in Colle) but after the bridge, it is the old town cobbled streets and attractive linked squares (the Piazza Liberta with the San Giovanni Church & City Hall with it's large clock and the Piazza Gaibaldi with the San Francesco Church & Civic Tower) which most fascinated me. George Sand, the French author(ess) described BDG as "one of the greatest fortunes that could ever befall a traveller".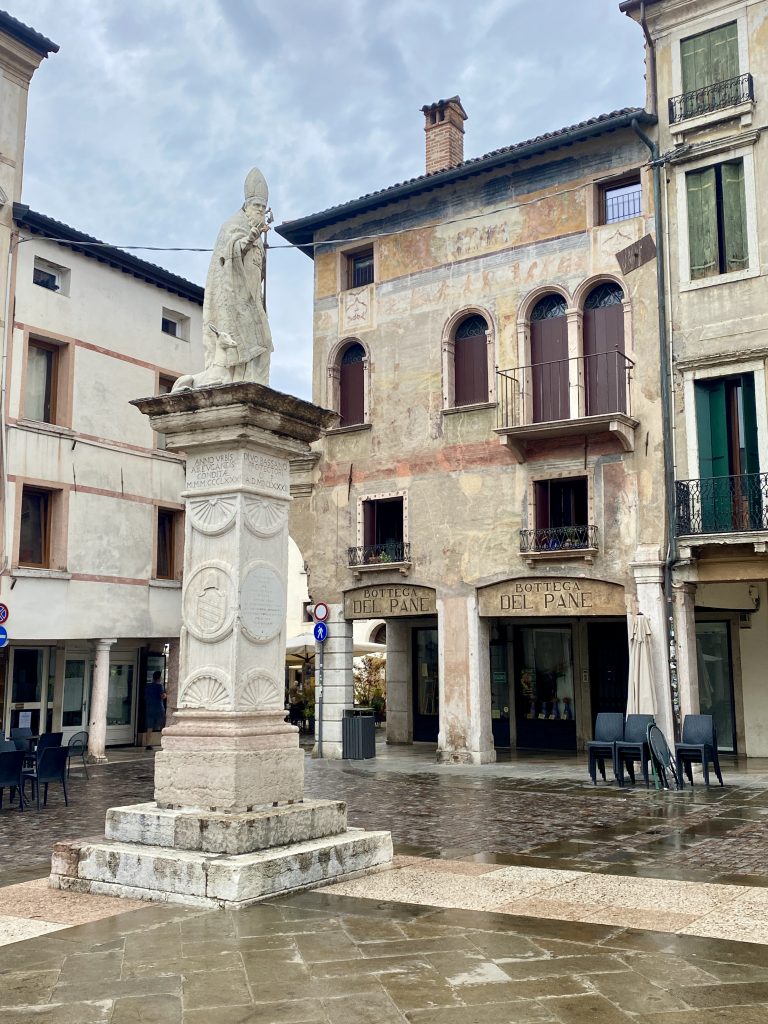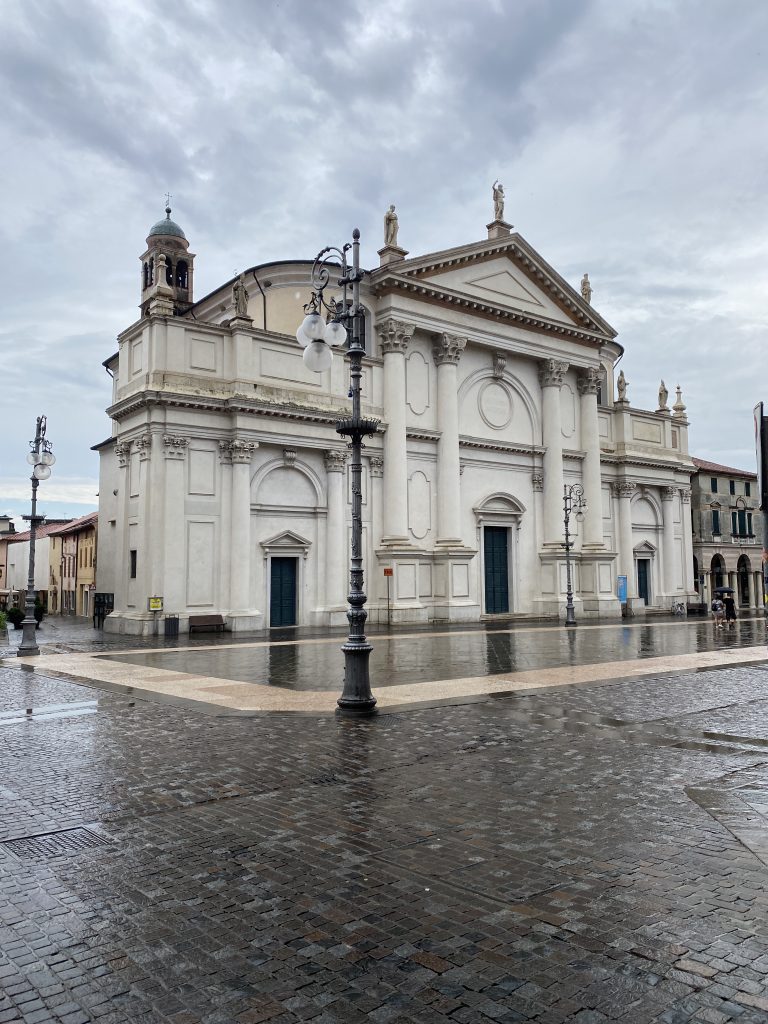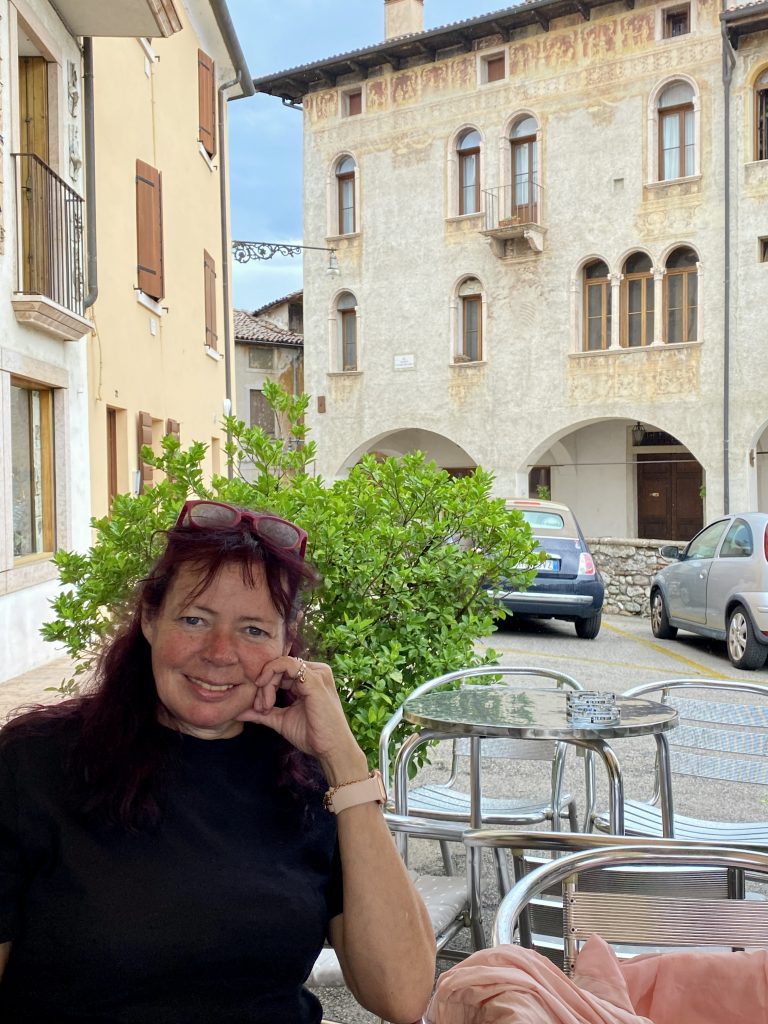 I mentioned George Sands. I should perhaps also mention another much later author who stayed in Bassano del Grappa, Ernest Hemingway. He served in the area as an ambulance driver during WW1 and received shrapnel wounds on the Italian Front in 1918. He modelled his novel A Farewell to Arms on his service in the area.
A few more images… and then something about Prosecco