One place we both wanted to visit in this part of Spain was the nearby Lago de Sanabria. With a surface area of some 320 hectares and up to 50 metres deep this is one of the Iberian Peninsula's largest lakes and it is wholly natural; in fact, it is a glacial lake. It sits inside what is one of the most beautiful parks in Spain (Sanabria Lake Natural Park) which, with it's mountains, valleys, forests, fields, lagoons, rivers, gorges and waterfalls is a hillwalker's paradise.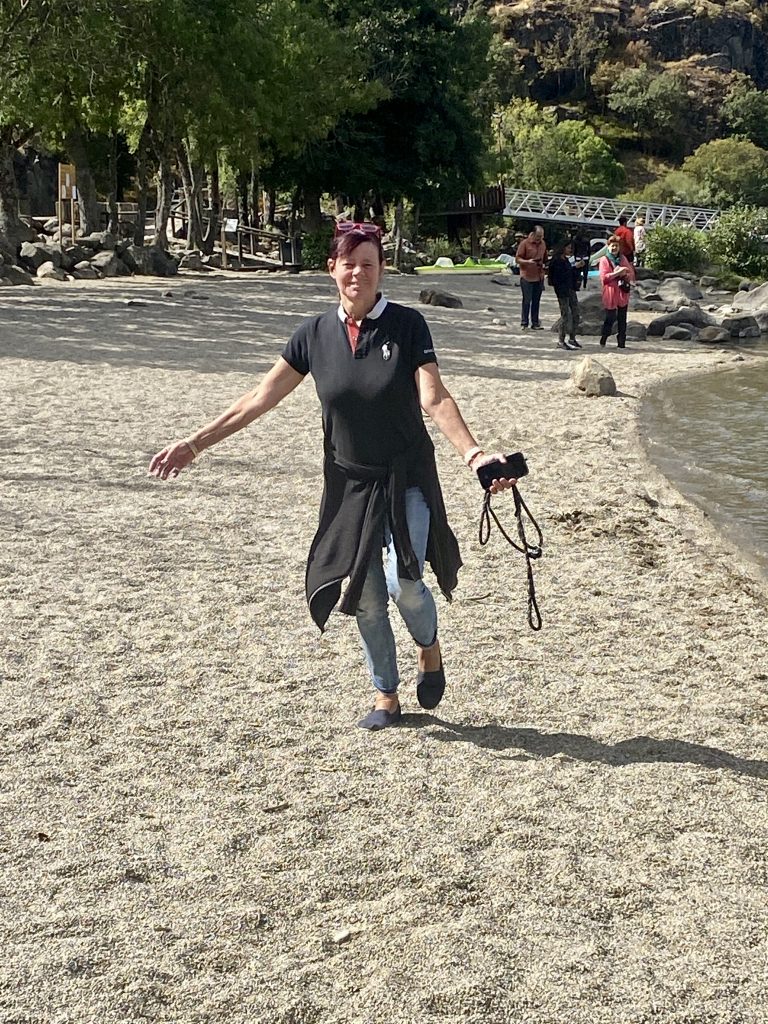 I read that the Park is home to 142 species of birds, including golden eagles, honey buzzards, Peregrine falcons, eagle owls and numerous species of vulture. So far as mammals are concerned, the Park contains at least 41 recognised species including the elusive Pyrenean desman. The area is also renowned for having large packs of wild wolves which live in the Sierra de la Culebra mountain range.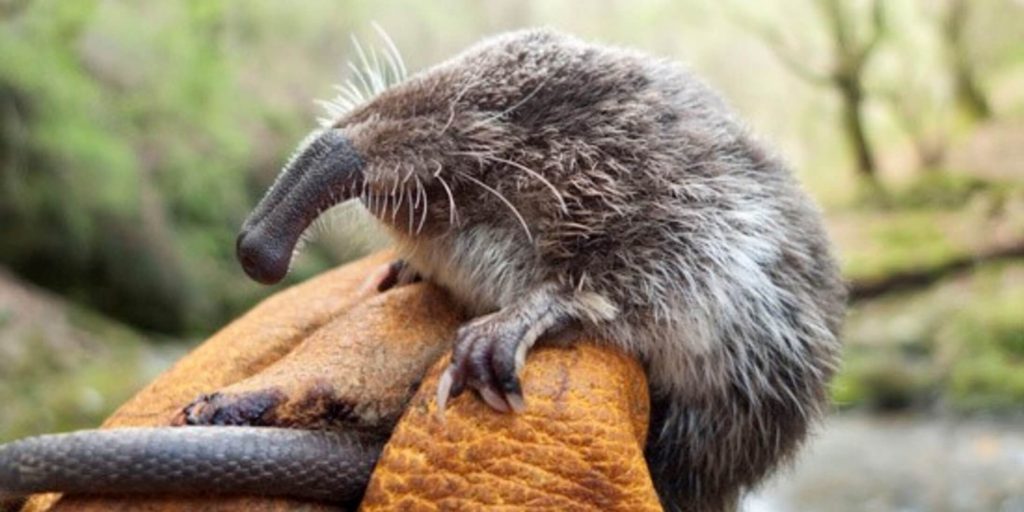 We visited the Park three times during our stay in Puebla de Sanabria, also taking in the Park's Visitors Centre and two other local villages (Puerte de Sanabria and Ribadelago). Vanya even took a boat trip on the lake while I managed to get a short hike in on one of the many trails through the Park.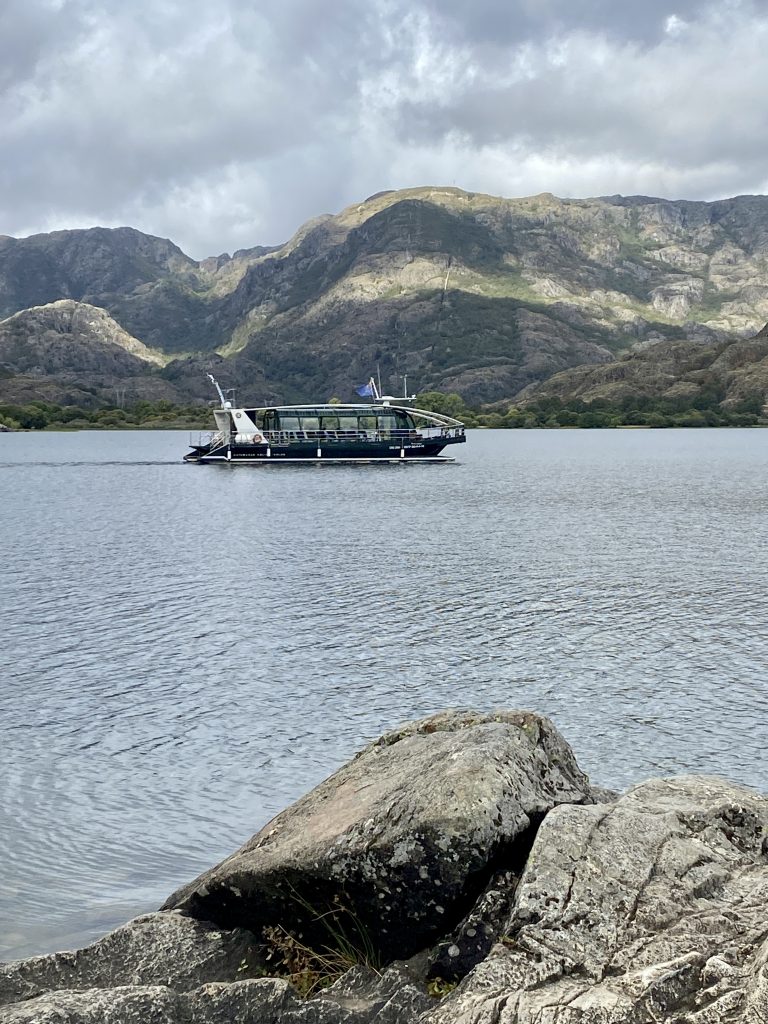 The first village we visited was Ribadelago, which is more of a hamlet than a village. There are actually two hamlets being, Old Ribadelago and New Ribadelago. I parked up at the edge of Old Ribadelago and followed a well marked trail up by the River Dera into the mountains. It is beautiful countryside with breathtaking views and I could have stayed out hours except I didn't have the right gear for an extended hike and I had no way of letting Vanya know where I was.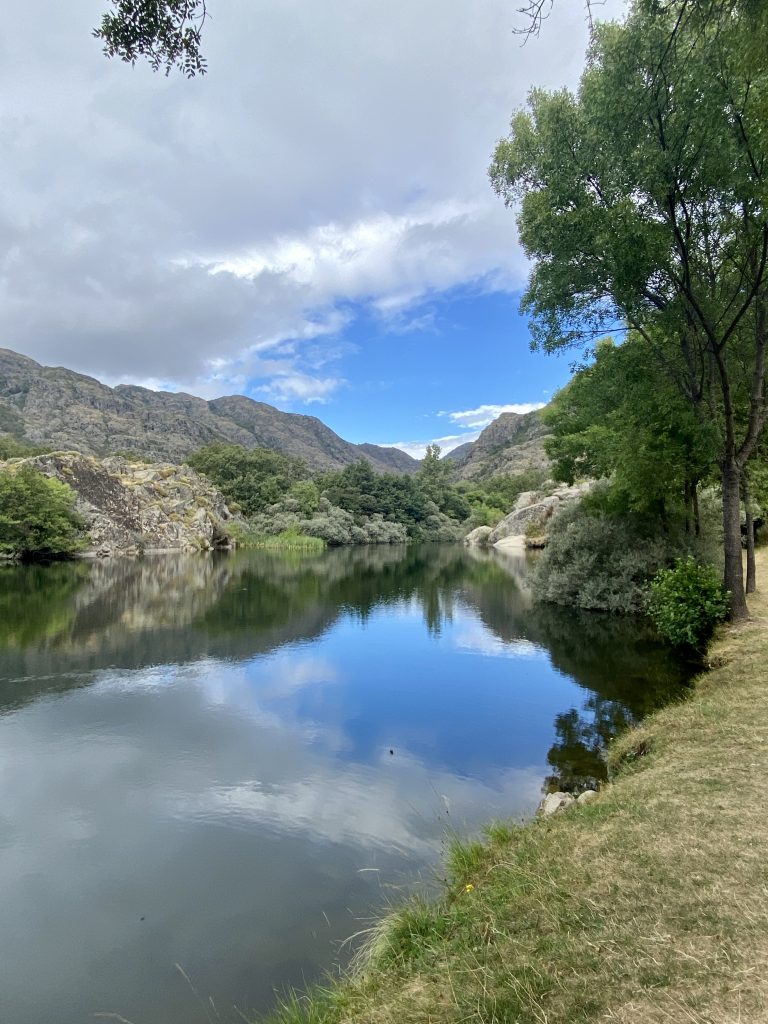 The second village we visited was Puerte de Sanabria. We had previously passed through Puerte de Sanabria on the way to Ribadelago and the Lago de Sanabria. We had seen that the Park's Visitor Centre is located just outside of Puerte de Sanabria and thought to visit it and learn a little more about the area. It wasn't quite what we expected (Vanya was expecting an otter sanctuary but there was not a single otter to be seen – you would understand Vanya's confusion if you saw the entrance to the place – large billboards covered with photographs of otters, statues of otters, pictures of otters on the tickets, etc) but, no matter, the entrance fee was just 1 Euro each and it proved excellent value for money. It was very informative and I learned all I needed to know about the history of the Park and it's flora and fauna.
In an annex to the Visitor's Centre I learned too a little about Ribadelago and, in particular, the tragic events of 9 January 1959. In the very early hours of the morning that day, a section of the Vega de Tera Dam (some 5 miles upstream of what is now known as Old Ribadelago) failed. A retaining wall burst and a 34 metre high flood smashed into the village. 144 of the village's 664 residents (together with some 1,500 domesticated animals) were killed in the flood and only a handful of bodies were subsequently recovered from the lake further downstream. Most of the survivors subsequently left the area but a few moved to the higher ground which became New Ribadelago.
The aftermath of this tragedy was captured so very vividly in a number of photographs on display in the Visitor Centre annex. I don't know who the photographer was but I don't recall ever being so moved by photographs…