The schedule today was, by our standards, a heavy one. We would visit the two small Wallonian towns of Dinant and Durbuy and then overnight at the Luxembourg town of Echternach which sits on the River Our opposite Germany. One only has to cross the river from Echternach to be in the German town of Echternacherbruck.
In fact the only place we got to see was Dinant. We discovered a problem with the habitation door step which I couldn't fix. It simply wouldn't fold away. We could jam the step shut and make do without it but I was unable to stop the door step alarm from emitting it's monotonous, high pitched, ear splitting, "Your door step is not shut" buzz. Trust me, you cannot suffer that noise for long; we had to find a mechanic! We found one in Namur and he was able to perform a temporary fix but by then we were already an hour or so behind schedule. Then we went shopping for food (that we didn't really need, did we Vanya?!?) first at Carrefour and then Delhaize and that set us back a further 90 minutes. I've never met a woman who loves Continental supermarkets like Vanya. Once, in Santiago de Compostela I dropped Vanya off at a large Carrefour while I walked into the city centre to visit the Cathedral. I returned three hours later and she was still shopping. God's truth, I even had to wait for her!
Sorry, I digress. We'd still make Dinant but Durbuy was now compromised and we'd probably not make Echternach but, so what? This is the beauty of motorhoming – such plans can be broken.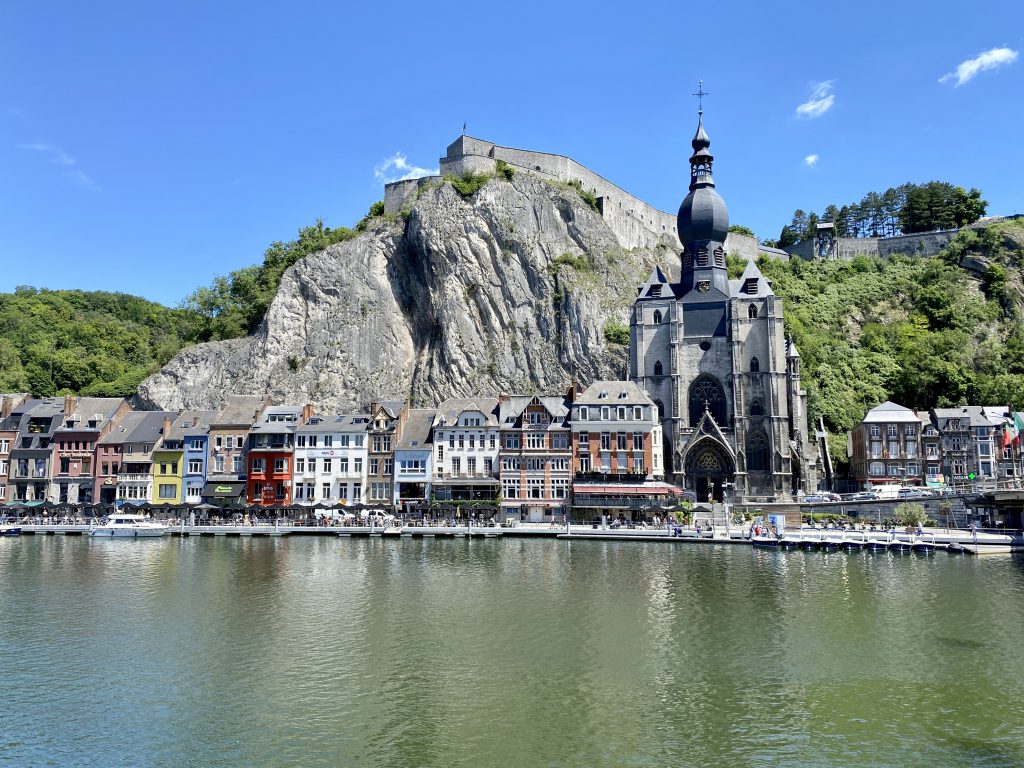 The area around Dinant is made for hiking and cycling but Dinant itself is small enough to see in just half a day even allowing for a long lunch in one of the welcoming bars on the Boulevard Leon Sasserath and that's about how long we stayed. After crossing the Charles de Gaulle bridge to take the above photograph we were happy to just sit and relax with a small beer and make small talk with the locals.
The local sites which do perhaps warrant a visit are the Citadel (which is now a museum and can be accessed by a staircase of just over 400 steps or by the cable car), the 13th century Collegiate Church of Notre Dame (which can be accessed by the side door and it's centrepiece is it's large stained glass window), the Maison de Leffe (a place of homage to the world famous Leffe beers which were brewed in this old convent but which are now produced in Leuven) and the Maison de Monsieur Sax (Dinant was home to Adolphe Sax who created the saxaphone and – there are countless saxaphones dotted around Dinant).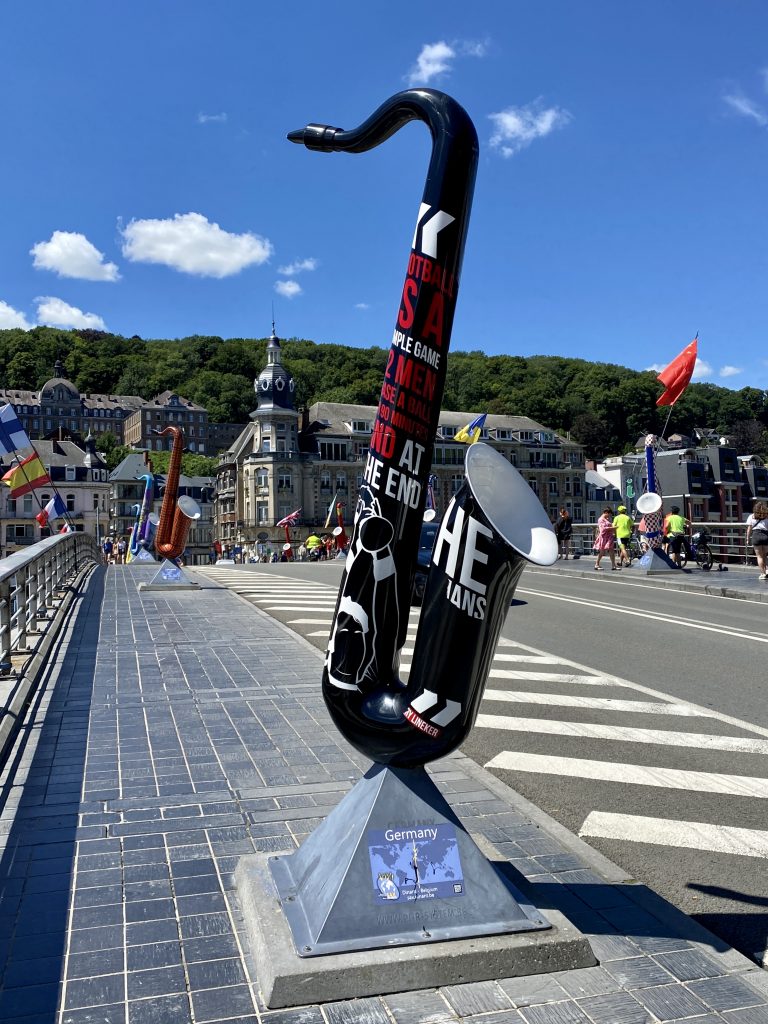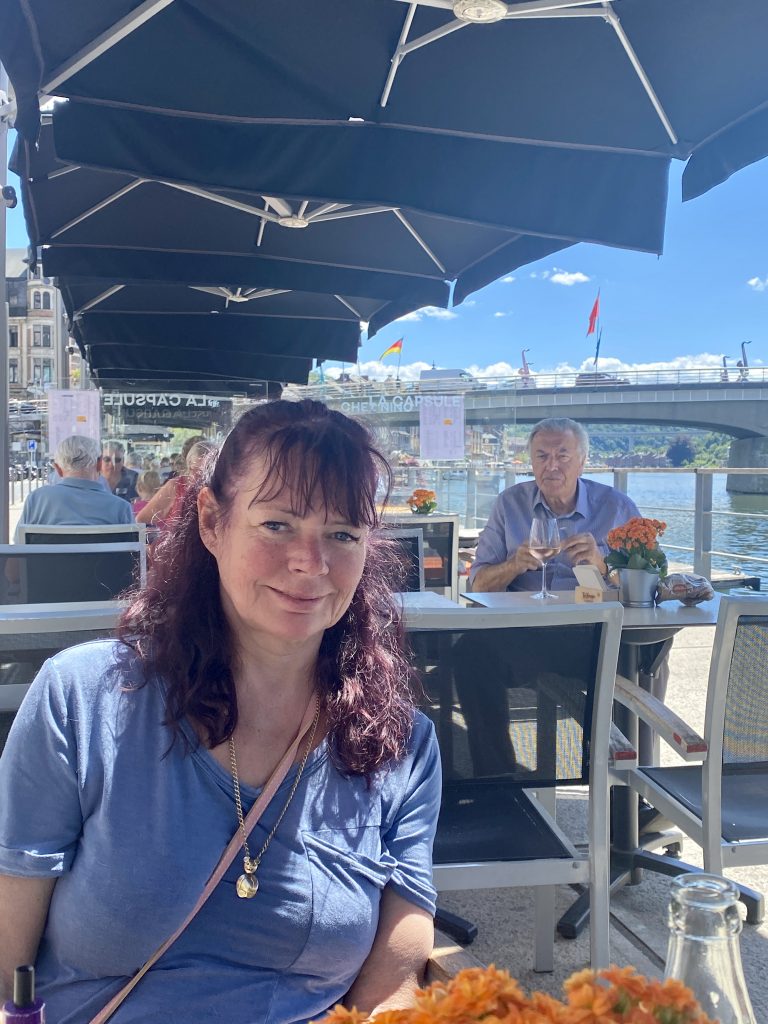 By early evening we were in Wiltz just inside Luxembourg having decided that Durbuy and Echternach could wait until another day. Thank you Dinant.