And so to Ghent, one of the most underrated of the cities in Europe and my favourite city in Belgium. Okay, so Bruges (where we were yesterday) has history and is pretty and peaceful but Ghent also has history and Ghent is pretty and lively (and has far fewer tourists than Bruges) and, if I were to be based somewhere for any length of time, give me the latter any day of the week.
Ghent has a population of 250,000. To help put that into perspective, this is much the same population as Brighton (where we currently live) but whereas Brighton simply has it's Old Stein and the Pavillion, Ghent has it's 12th century Gravensteen Castle, the 14th century Ghent Belfry (a UNESCO World Heritage site), the 13th century Sint Nicholas' Church, the 15th century Sint Bavo's Cathedral (building started 500 years earlier), the 7th century St Peter's Abbey and plenty more besides. Add to this that 50,000 of Ghent's population are students and it is hardly surprising that Ghent can be a very lively place. Don't misunderstand me, I'm not knocking Brighton; I make this comparison only to illustrate how very unsung and unique Ghent is. Everyone seems to have heard of Brighton and Bruges but, Ghent?
Ghent city centre has it all; a tangle of rivers, canals and bridges; cobblestone streets and alleys and; a wealth of architectural beauty. Medieval buildings abound.
The view back over the Leie River toward the Korenmarkt, where St Nicholas Church, the Ghent Belfry and St Bavo's Cathedral dominate the skyline, is breathtaking and from here it is easy to understand why Ghent has been referred to as the City of the Three Towers. Ghent has too many wonderful buildings to describe – I'd have to write a book not a blog to do them all justice. This blog will focus on just two or three iconic buildings, including the Ghent Belfry and St Bavo's Cathedral but, if you're visiting the city with limited time available to explore… well, you should simply make more time so as to also visit St Nicholas Church, the grandiose Stadhuis or City Hall and, most important, the remarkably well preserved Gravensteen Castle.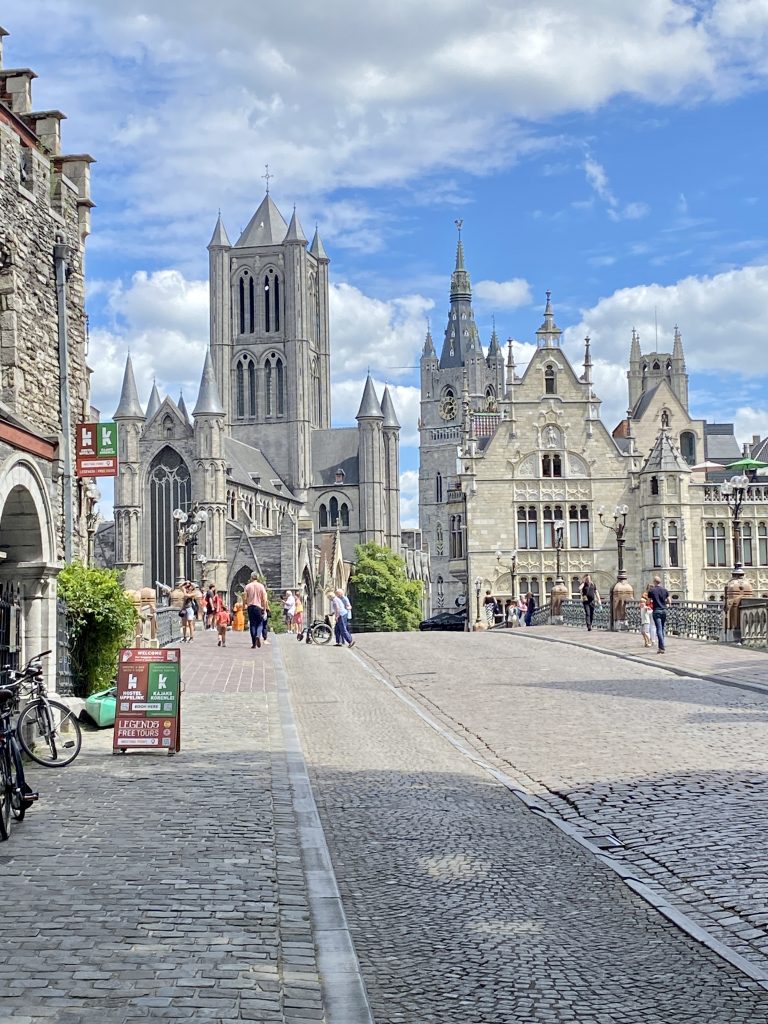 St Bavo's Cathedral is spectacular. Construction started on the site of earlier churches in the 10th century but it was several hundred years (1569) before the cathedral was completed. It's a fetching blend of stone and brick and has an impressive collection of stained glass windows. Pride of place inside the cathedral is an 18 panel collection "The Adoration Of The Mystic Lamb" painted by the Van Eyck Brothers in 1432. This masterpiece, together with some other artwork by Peter Paul Rubens, draws many visitors to the cathedral but, it is the impressive cathedral pulpit, made of oak and black and white marble, which most caught my attention. I have never seen such a wonderfully ornate pulpit.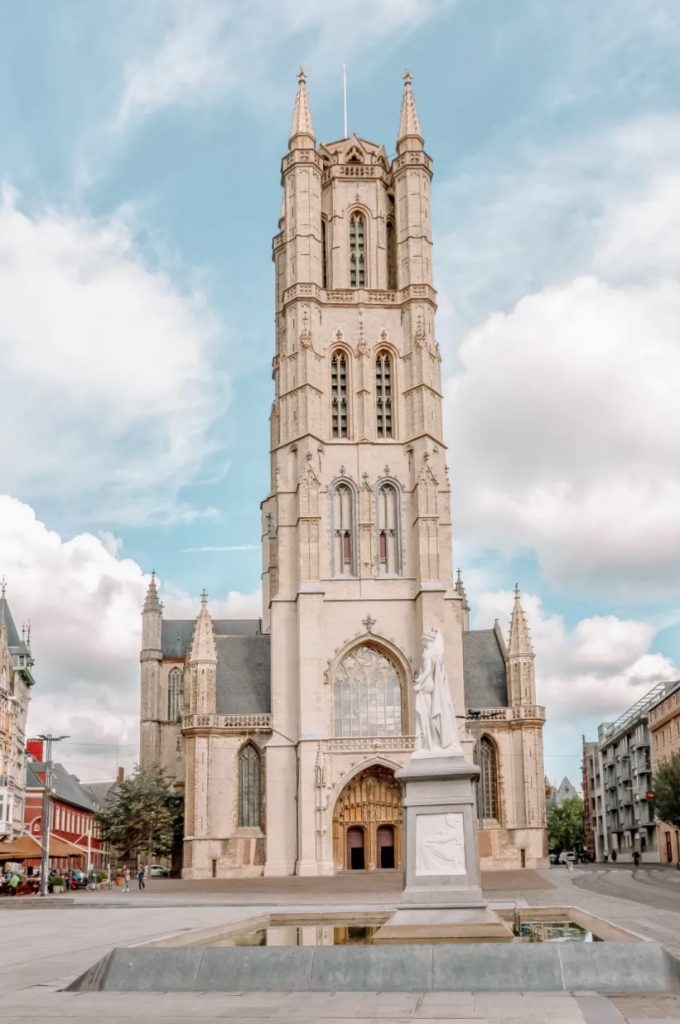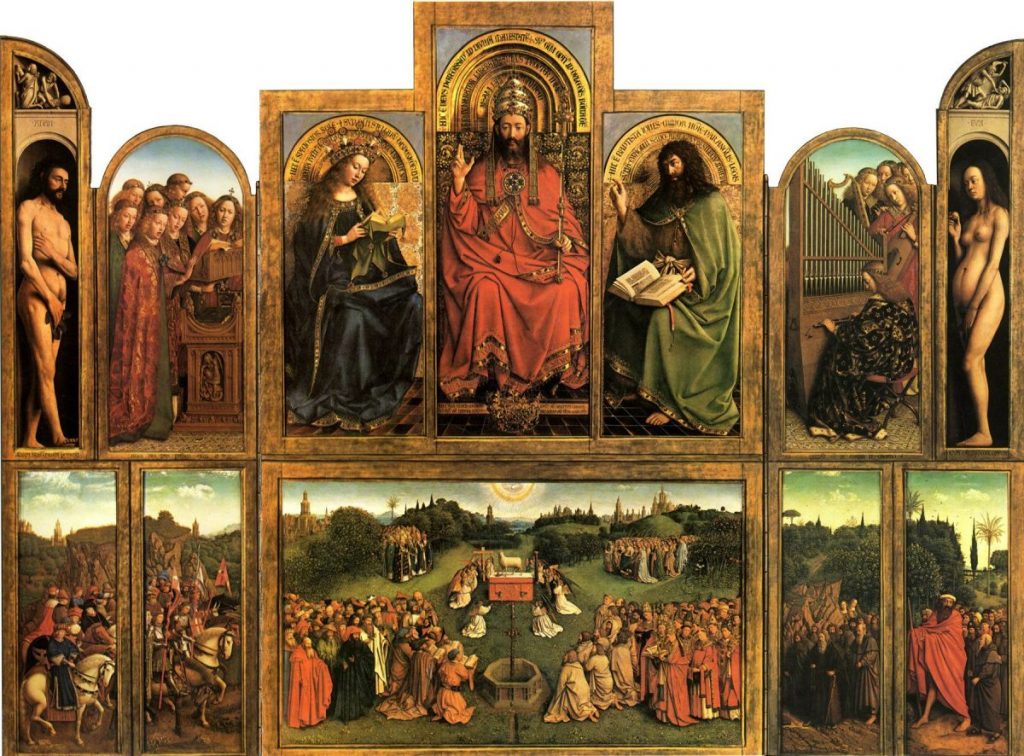 Not to be confused with St Bavo's Cathedral are the ruins of St Bavo's Abbey, also very much worth a visit. It's a beautiful place, full of historic charm. The resident monks fled the 7th century Abbey during the 9th century (after a visit by wandering Vikings) but later returned and restored the Abbey to it's former glory. All went well, with the Abbey becoming one of the most famous in the north of Europe, until 1540 when the Emperor Charles V ordered it be destroyed after a local insurrection. Part of the cloisters and the original chapel survive as ruins and/but the footprint of the original abbey church is now marked out by tall hedges (and in place of the original altar is a concrete stage, where artists sometimes perform). It really is worth a visit but the site only opens for a few hours every Friday, Saturday and Sunday afternoon in the summer months. Talk about lucky, it opened just as I arrived.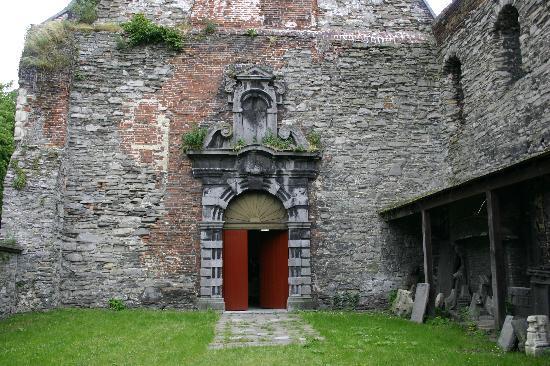 And so to The Belfry of Ghent. It is 91 metres tall UNESCO World Heritage Site and was built as a fortified watch tower with it's large bell, the Klokke Roeland, being used to sound the alarm. At some time the bell was damaged and removed from the belfry and 'Roeland' now sits at ground level to the rear of St Nicholas Church. The views from the top of the Belfry are everything you would expect from such a vantage point and there is even a lift for those who don't fancy the stairs.
Two old quays on the Leie River which are not to be missed are the Graslei (where vegetables used to be stored) and the Korenlei (where grain used to be stored). These have long been given over to bars and restaurants and are a perfect place to sit and chill and watch the river traffic cruising up and down.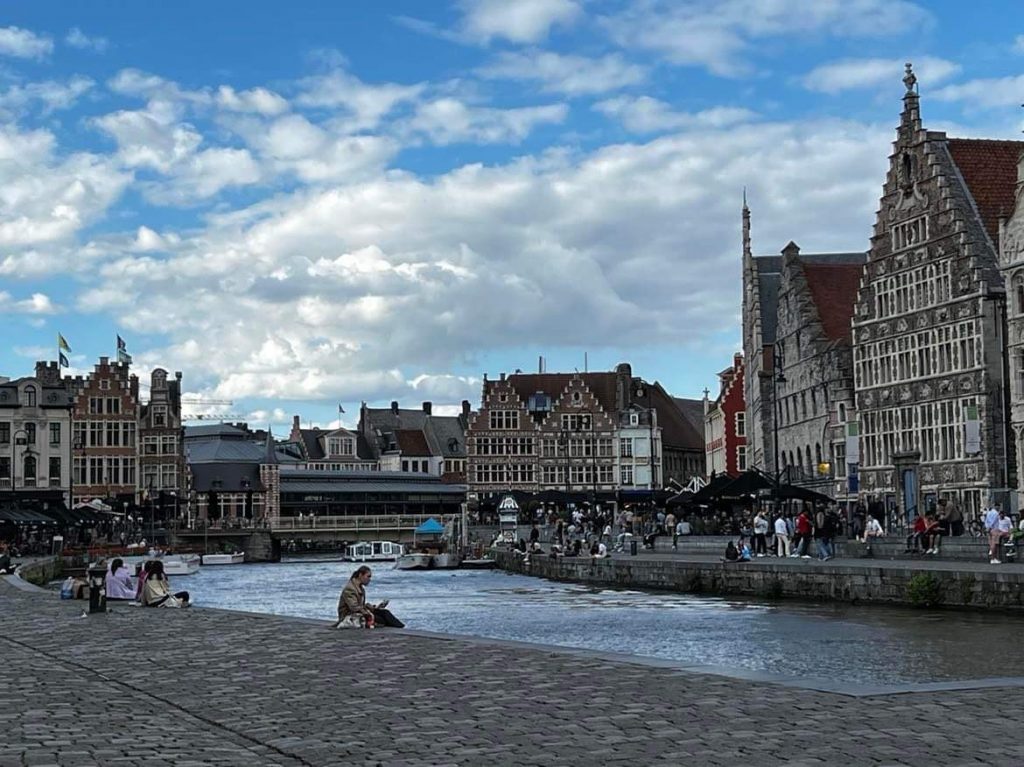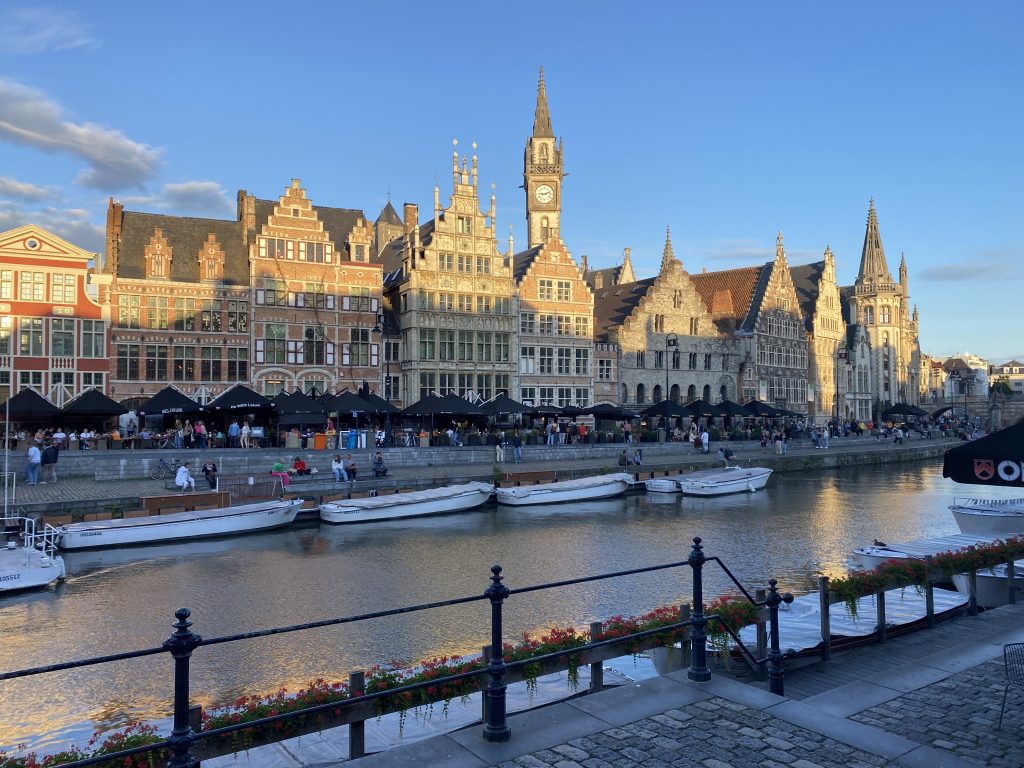 No visit to Ghent is complete without a visit to the Patershol district. An older part of the city, as is evidenced by the medieval buildings and cobbled streets and alleys, and now home to boutique shops, cafes and restaurants. Another of those places to just sit and watch the world go by (albeit with a beer in your hand).
Needless to say, Vanya was tempted to visit some of the shops in the Patershol; not that I have any problem with her being interested in Belgian Chocolate. It's not chocolate but one local sweet which I do very much enjoy and which simply has to be sampled during any visit to Ghent is 'Cuberdon'. It is cone shaped and about the size of a golf ball with a soft candy shell (the consistency of a large jelly baby) stuffed with a runny raspberry flavoured filling. It's delish!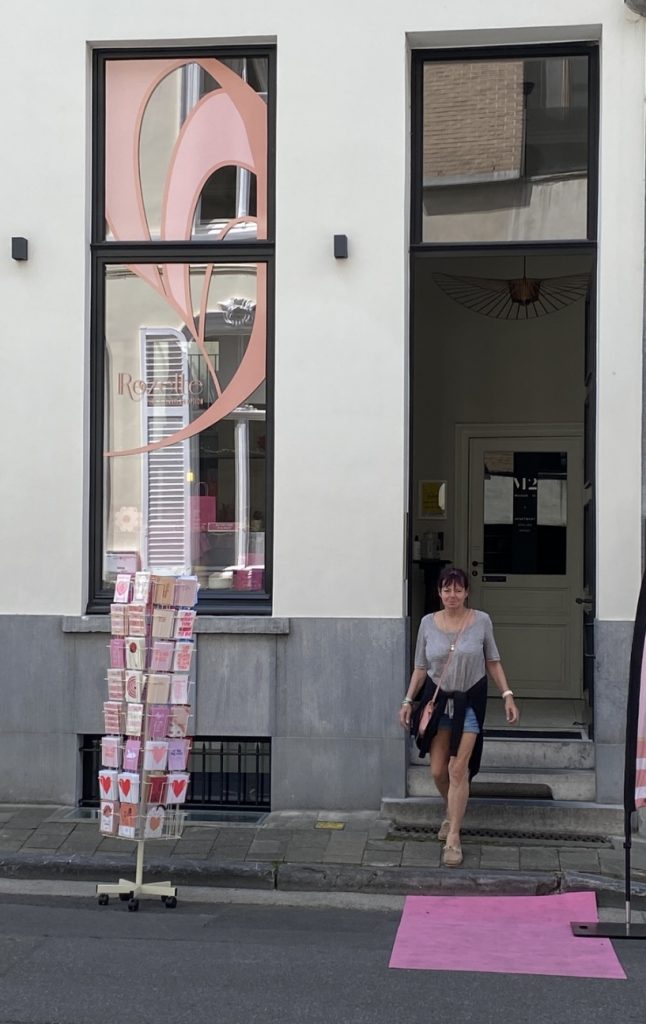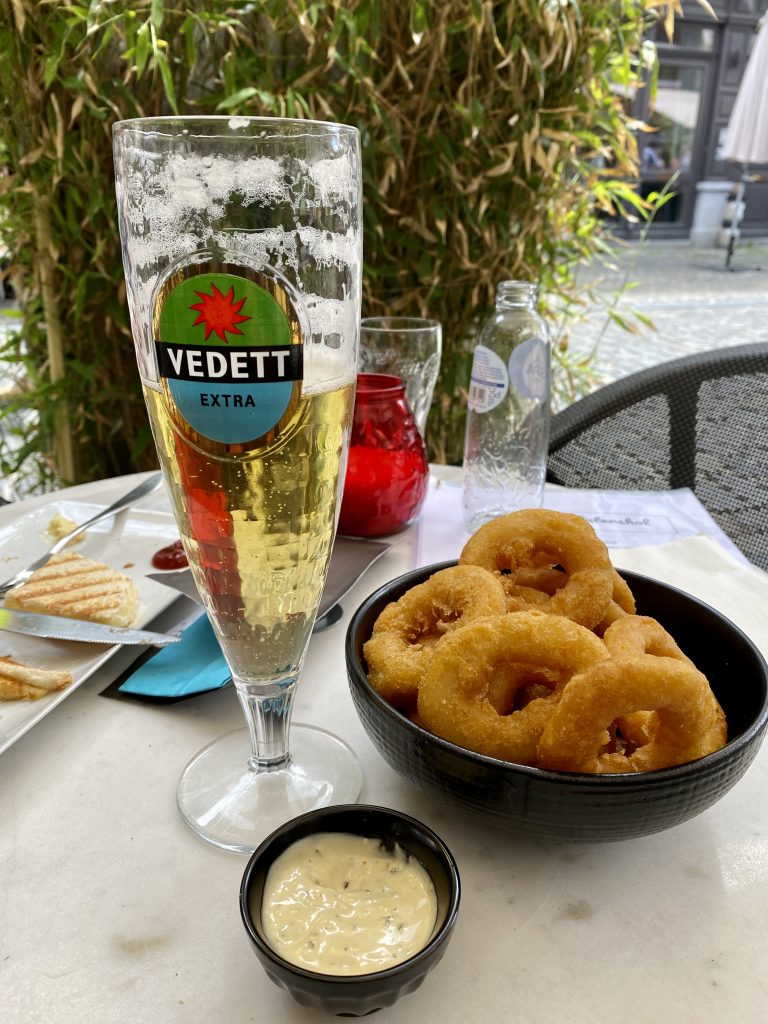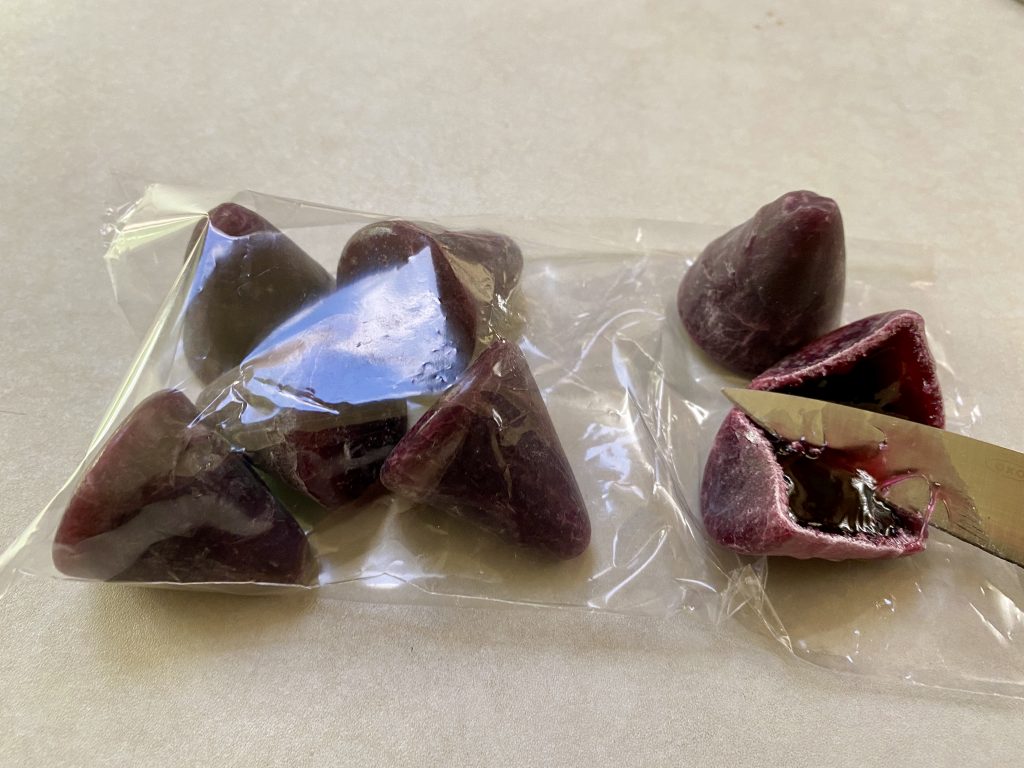 Talking of shopping, the Vrijdagsmarkt Square (the Friday Market Square) is one of the oldest squares in Ghent – there's been a market here every Friday morning since the 12th century, hence it's name. This square was also where public executions were held but they weren't as frequent and the last such execution was in 1863. There is a market on the square on Saturday afternoons too but we were disappointed with both it's size and it's content. Perhaps Friday is better?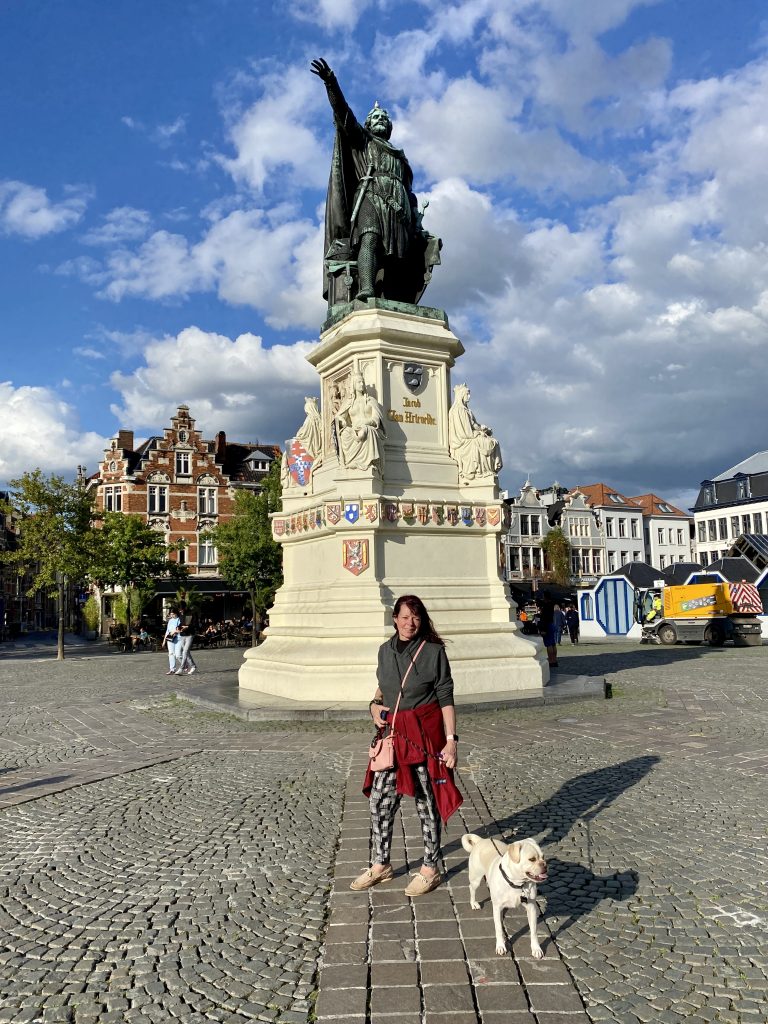 I cannot finish on Ghent without mentioning it's Street Art. There is Street Art all over the place; so much so that the City produces a Ghent Street Art Map describing the best art and identifying where it can be found. This map can be downloaded from "Sorry Not Sorry". Some of the art is truly amazing. Others such as that on Werregarenstraatje is awful (although, to be fair, any and all would be street artists are encouraged to paint the walls in this particular alley and it can change from day to day – perhaps we were just unlucky).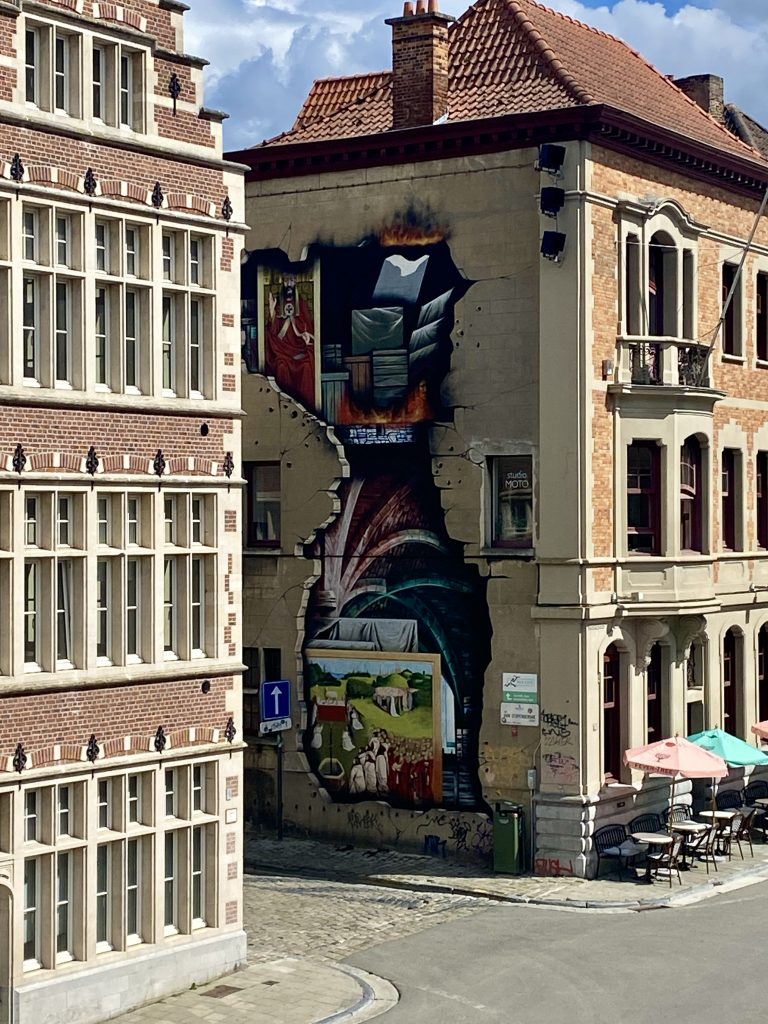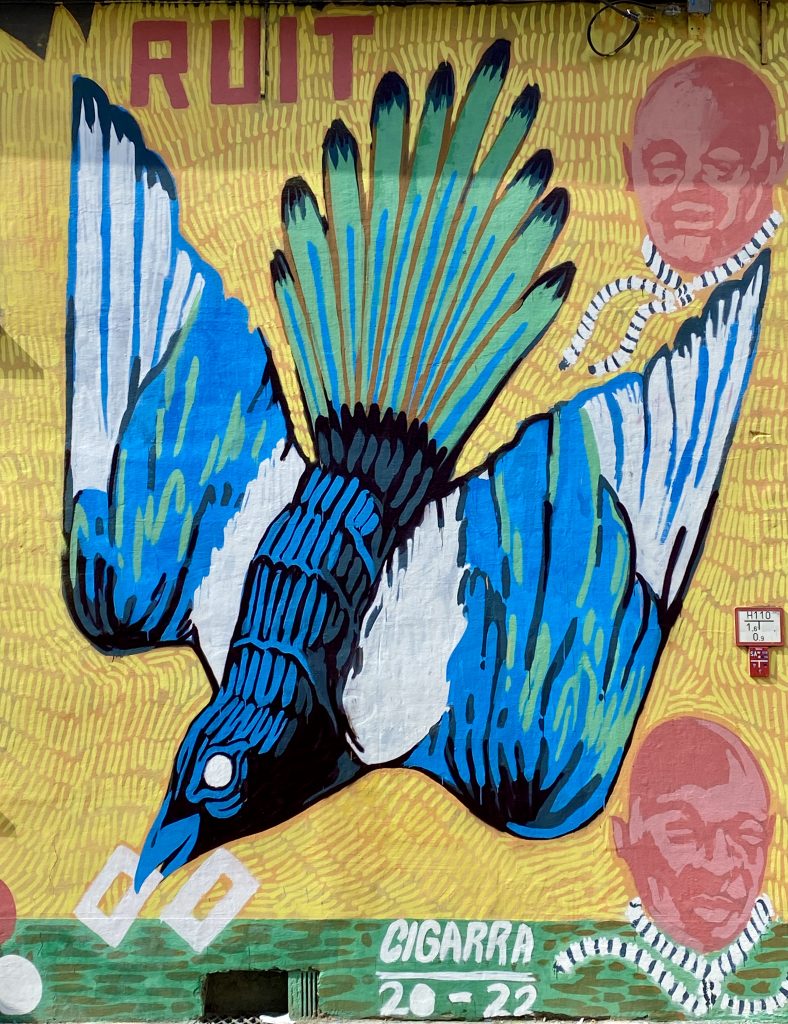 Two great days in Ghent. Next time we'll make it three.