Still in Freiburg but I'll be moving on tomorrow.
I was going to climb a hill somewhere to the south east of here today but the weather was warm and sunny again (that's four or five days in a row now) and, instead, after stocking up on some supplies in the city centre (the market was open again) I decided to chill out over a couple of beers in the local Gasthaus and then take in a football game.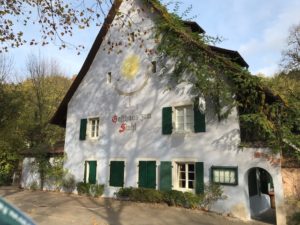 Gasthaus zum Stahl
Freiburg were hosting Schalke 04 this afternoon in a Bundesliga match and since the stadium is only 20 minutes walk from where the Van is parked I went to the game.  As is so often the case when I go to watch a new team, they lose (witness Partick Thistle, Darlington, Macclesfield, etc to say nothing of West Ham) and Freiburg duly obliged by going down 1-0. Typical. However, the match wasn't bad and the two sets of supporters were outstanding throughout the game. Very, very noisy.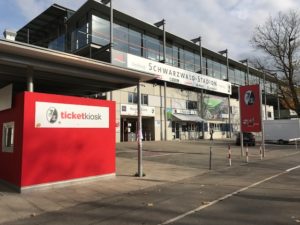 I got there early to get the ticket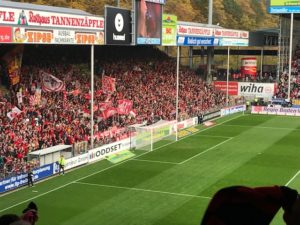 The Freiburg End
Managed to blag my way into the VIP Lounge at halftime and partook of a beer and bowl of pumpkin soup:-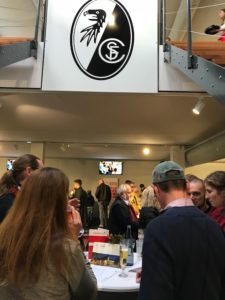 That's all for now.