Impending bad weather on the coast prompted us to move inland again, this time to a small town (a village, really) in the Picos de Europa called Riano. Unbelievable that the better weather should actually be up in the mountains at 1131 metres but, these are not normal times.
The drive to Riano first took us eastwards into the Cantabria Region. Almost immediately after leaving Asturias we came across the very impressive 28 arch bridge, La Puente de la Maza, which spans the Rubin and Pombo estuaries. It's sheer scale ensures you cannot miss it. In light drizzle which was inevitably going to get heavier once we had parked up, we followed a busy road (this town is a favourite amongst Spaniards and it is a weekend) into what once was an old fisherman's refuge and has now become the small town of San Vicente de la Barquera.
In common with just about everywhere on the north coast of Spain, San Vicente offers a picturesque old town and wonderful beaches (it even has a small castle, La Murilla, the King's Castle which was built to defend against Norman and Viking invasions) but, for me, the single most important feature in this place is at top of the narrow staircase leading into the old town, the church of Santa Maria de los Angeles.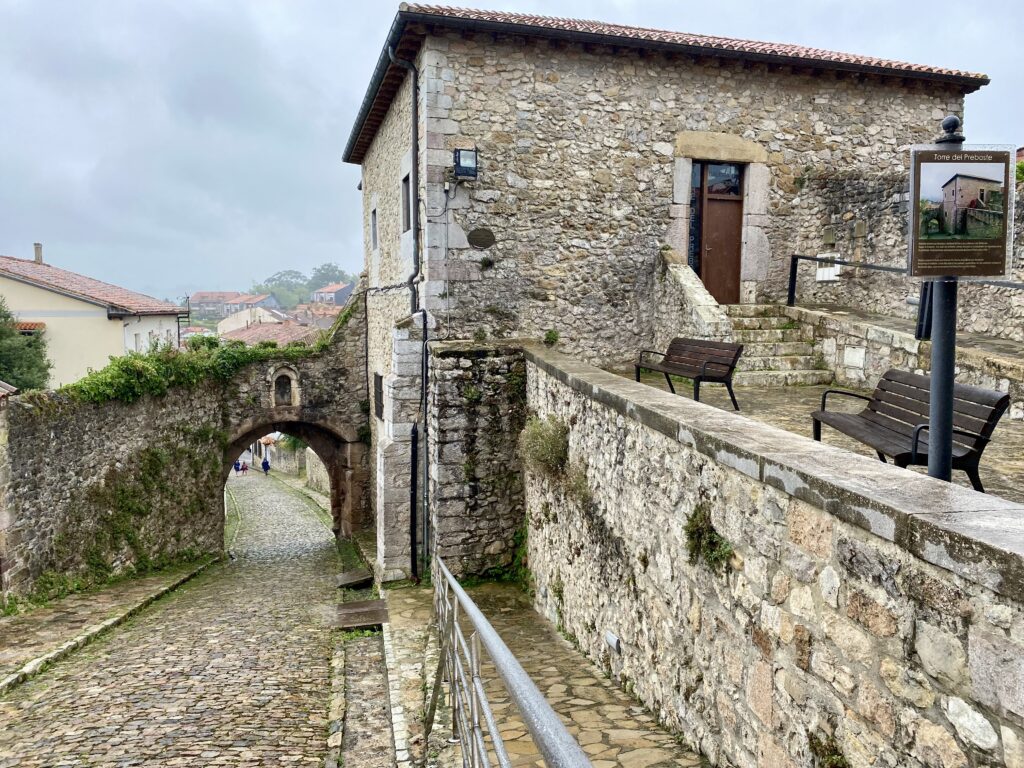 Originally built in the 13th and 14th centuries but developed further over the ensuing 200 years, the church's exterior is not that different to many other churches in the Region but inside…I'll let the photos do the talking:-
The inside of the church took my breath away -it's three naves with their high pointed vaults, the detailed altar piece, the solid oak floor, even the tomb of the 16th century Inquisitor, Antonio del Corro. I could have stayed for ages but Riano beckoned
One final picture that the weather was never going to allow me to capture. The following picture is currently on display in the town by the local tourist board. So that is what San Vicente de la Barquera looks like when it is not pouring with rain.