From Cambados we moved just 12 miles further south to Camping Monte Cabo, a small campsite on the Punta Faxilda . It is best described as a back to nature type of campsite at the end of a rocky promontory looking out over the Atlantic. Vanya chose it because other visitors had reported seeing dolphins from where they were parked on the site and for that reason she somehow persuaded the Dutch owner to move us to a cracking pitch overlooking the sea. If Vanya wasn't going to see dolphins while at Monte Cabo, it would not be for want of trying.
The campsite occupies a secluded and beautiful spot just yards from the end of the headland and it was a real pleasure taking the dogs out there some two or three times a day.
I'm not sure if we stayed two or three nights at Monte Cabo (I'm six days or so behind with this blog and losing all track of time now) but, does it matter (?), we weren't going anywhere until Vanya saw her dolphins and; anyway, it gave us the opportunity to sample some of the excellent food in the campsite bar and restaurant. Ordinarily I'm not a great fan of croquettes but I particularly liked their homemade octopus croquettes.
The track to our campsite from the main coastal road was sufficiently long for us not to be bothered by any noise from the road but short enough for me to walk so as to explore the bays either side of our headland. The road in both directions is full of bars, restaurants and small hotels. There's no getting away from the fact this is a tourist area.
I walked first to the Nosa Senora de A Lanzada, which is the headland on the other side of the Poza dos Barcos (the bay to the west of our headland). The Chapel of A Lanzada sits at the end of the headland. During the last weekend of every August, the festivity of the Virgin of A Lanzada is celebrated here and "women who wish to end their fertility descend into the sea from here to be bathed by nine waves". This Celtic rite was presumably adopted by the Christian Church because it worked. In Celtic numerological symbolism, the number nine is sacred and symbolises the nine months of pregnancy. So now you know.
Having completed the walk to and from the chapel I immediately set off in the other direction to view the bay to the east of our headland. This is a much more commercial area which leads on into Portonovo and then Sanxenxo.
Anyway, I'm going to finish this particular entry with just a few more rather random photos…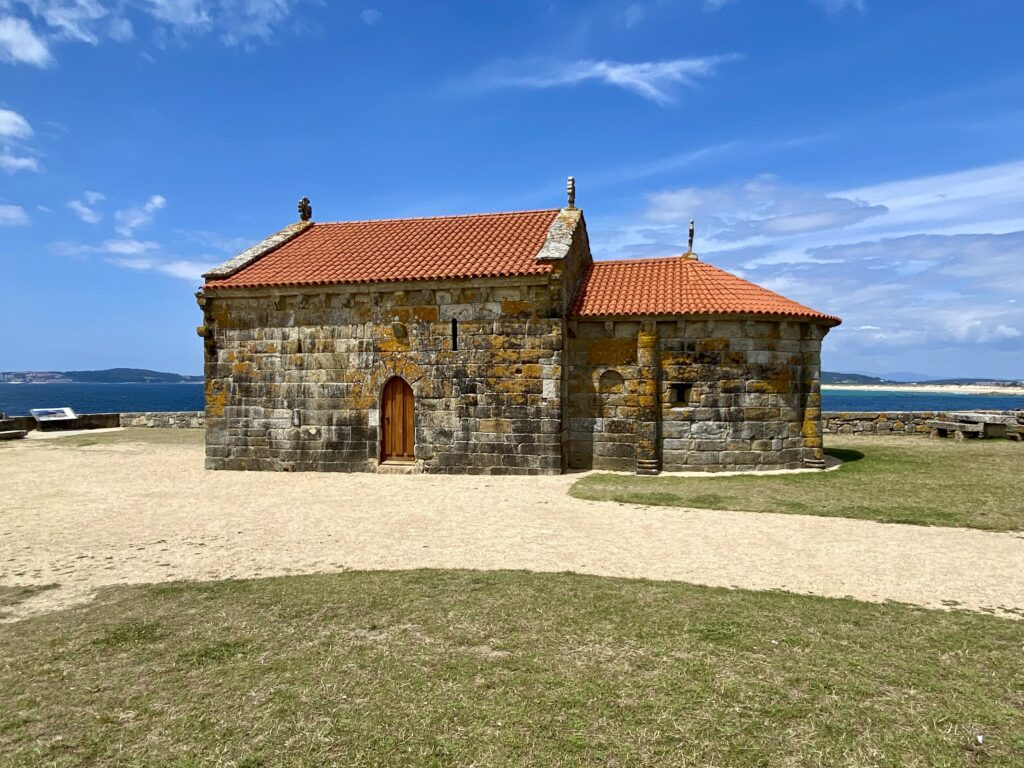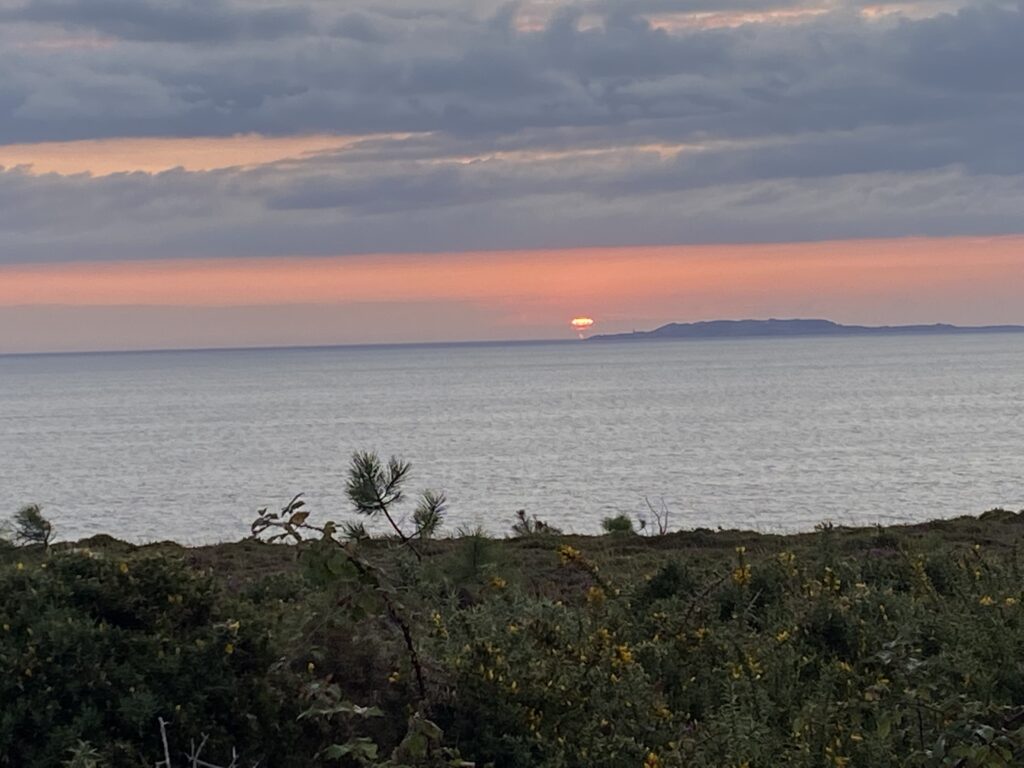 I nearly forgot to say. We were sitting having a late dinner on the terrace of the campsite bar and some dolphins came by. Vanya was made up!