We spent the weekend at the Yelloh in Montclar and had a most relaxing time although by Sunday night all the good beer had gone. That was not all my doing – there was a birthday party on the Saturday night and the attendees pretty much finished the draught beer off.
We were off to Limoux early on the Monday morning for a wine tour. Vanya had been able to organise another tour with Guinot Wine for 10.30 am. It was really informative and of course the actual tasting was enjoyable.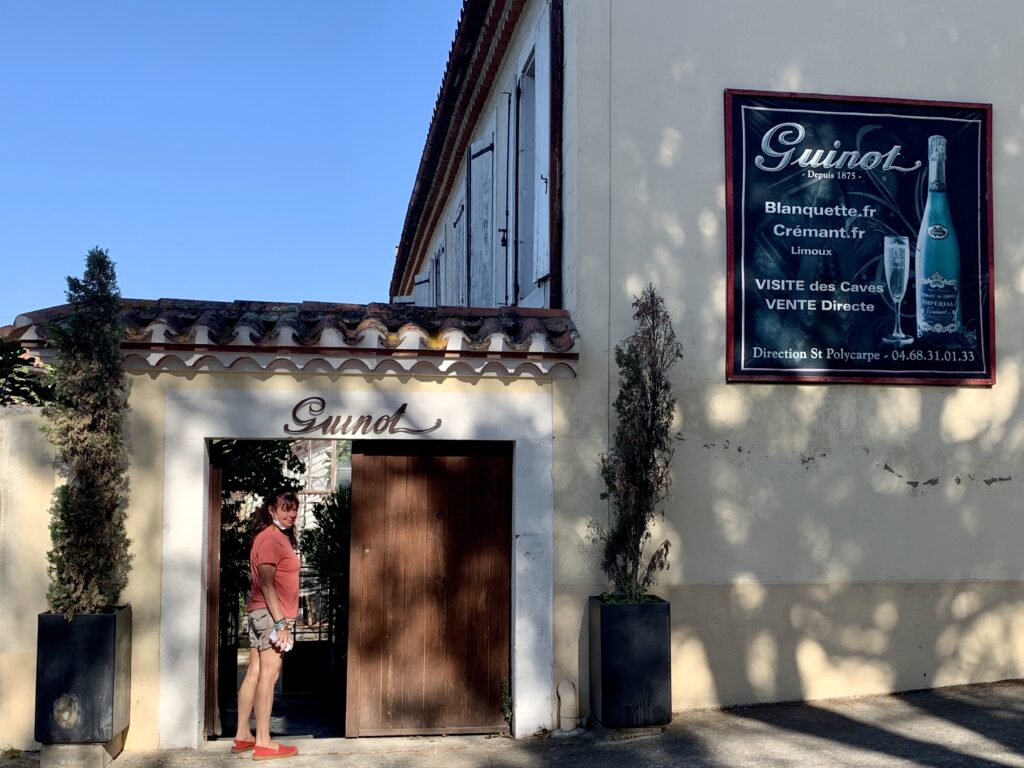 Our guide was named Eltonjean (he told us his father was a great fan of Elton John) and over about an hour and a half he introduced us to Guinot's whole range of wines (and very good they are too). An hour and a half is not a lot of time to "Sacrifice" at a wine tasting and you could tell I didn't drink a great deal because "I'm Still Standing". In any event, I "Believe" I could have managed a great deal more and "I Guess That's Why They Call This The Blues" that I'm now suffering from. This is utter nonsense and I should stop this and apologise but "Sorry Seems To Be The Hardest Word". Bloody hell, seems like I could go on forever. Truly sorry. Just a bit of fun.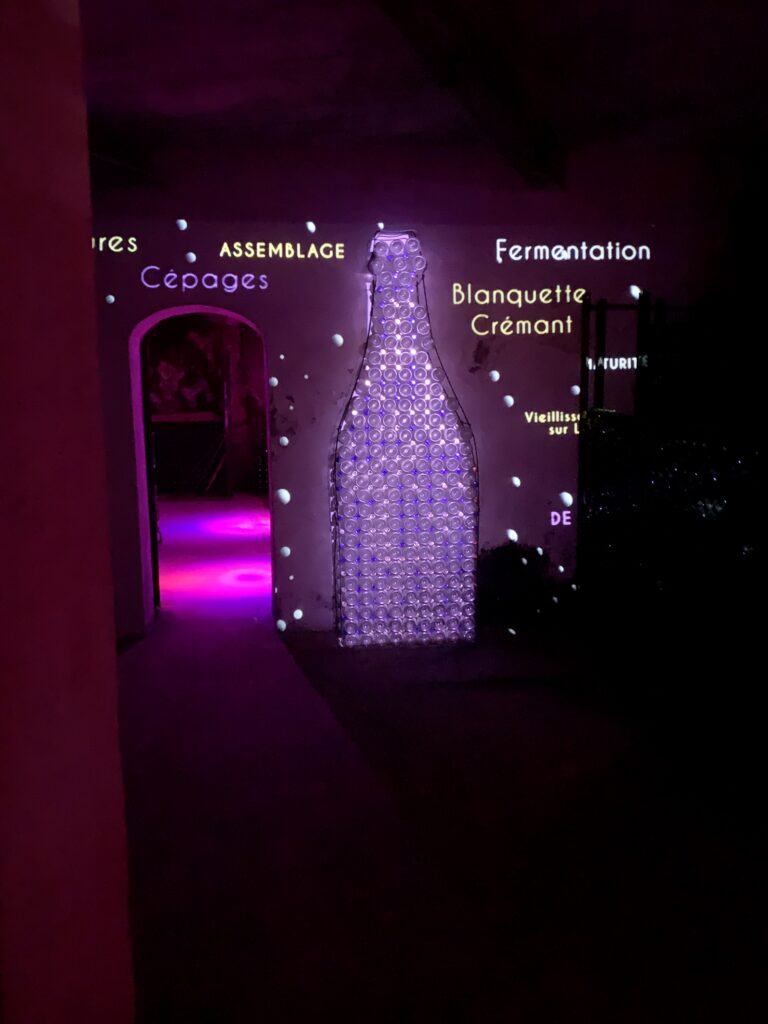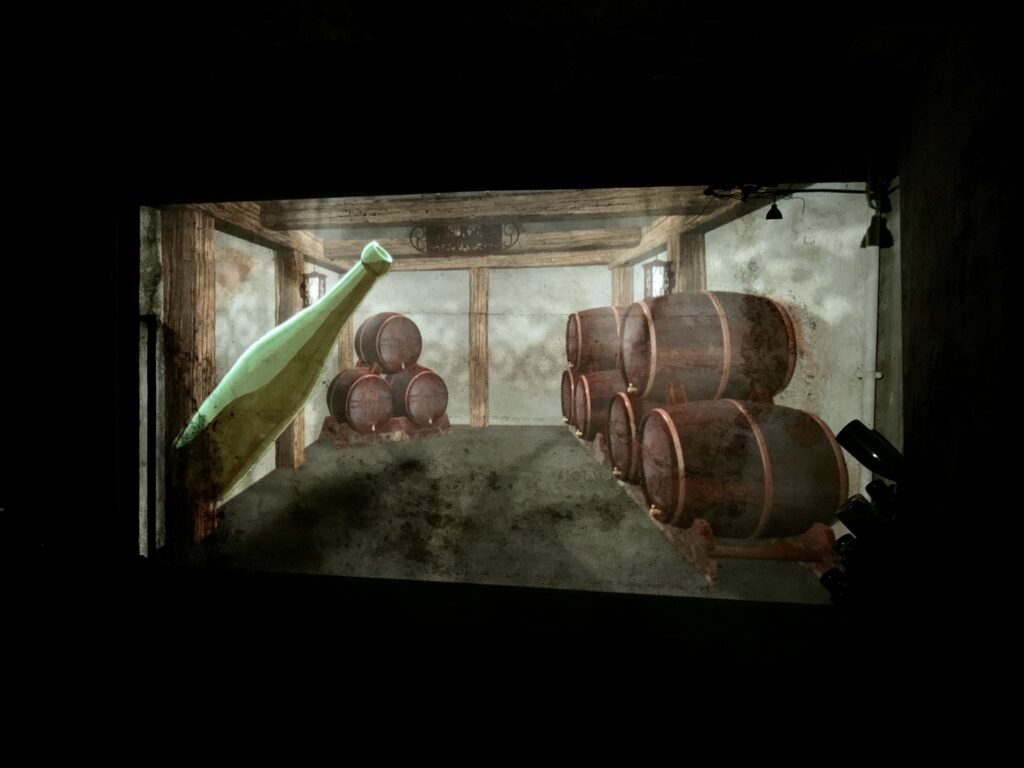 We came away from Guinot much more knowledgeable regarding Cremant and Blanquette wines. All the Guinot wines are made using the traditional method (i.e. by hand) using Chardonnay, Chenin Blanc and, peculiar to this region, the Mauzac grape varieties. Their Rose also has a little Pinot Noir. It is the mix of these grapes which tell the Cremant and Blanquette apart with Blanquette being predominantly Mauzac and the Cremant using considerably less. If I understood Eltonjean correctly, Cremant comes in at 12% and will keep a good 5 years. This is a feature of a good Cremant; like most Champagnes it will last (until such time as you open the bottle).
We came away too with a mixed case which included two bottles of their best wine and, yes, it is the same wine as the one we had been gifted by the owner last Saturday (i.e. the Cremant Imperial Tendre Boise). Sounds fanciful this but Vanya and I each consider it to be at least on a par with the Louis Roederer Crystal that we drank at Rohan's graduation last year and at a fraction of the price. It could have been the atmosphere in the cellars that made us feel this way but we can put it to the test again when we return to the UK. Ironically and I discovered this much later, Guinot's Cremant Imperial Tendre Boise and Louis Roederer Crystal were both favourites of Czar Nicholas II and both companies mention the Czar in their marketing. Not many people know that.
We had a good wander around Limoux before moving on…