Just 15 minutes drive south of Aubenas and sitting on the banks of the Ardeche is the small village of Vogue. It's another Plus Beau Village de France (voted into the top five) and a very popular tourist resort and we were not surprised to see the place quite busy even at 10 o'clock in the morning. Ordinarily I try to steer clear of busy villages but this is one that you just have to make allowances for. It is stunning.
It sits up against a small cliff and it's labyrinth of narrow winding lanes, of which Rue des Puces has to be amongst the narrowest I have ever come across, is truly wonderful.
This is a place the French love to visit (we didn't see or hear anyone who is not French during our time there) and, leaving aside "Francethisway.com" and "France-voyage.com" it is difficult to find much in writing about the place that is in English. It is as if the French want to keep it a secret all of their own.
To discover anything about Vogue you need to google in French and if, as is the case with me, your knowledge of the language is insufficient to understand anything about the castle and it's inhabitants or how the village was built up around it, you should just revel in the place, take your photos and let the views themselves do the talking… Une atmosphere unique; Vogue c'est vraiment chouette; C'est une vrai paysage de carte postale.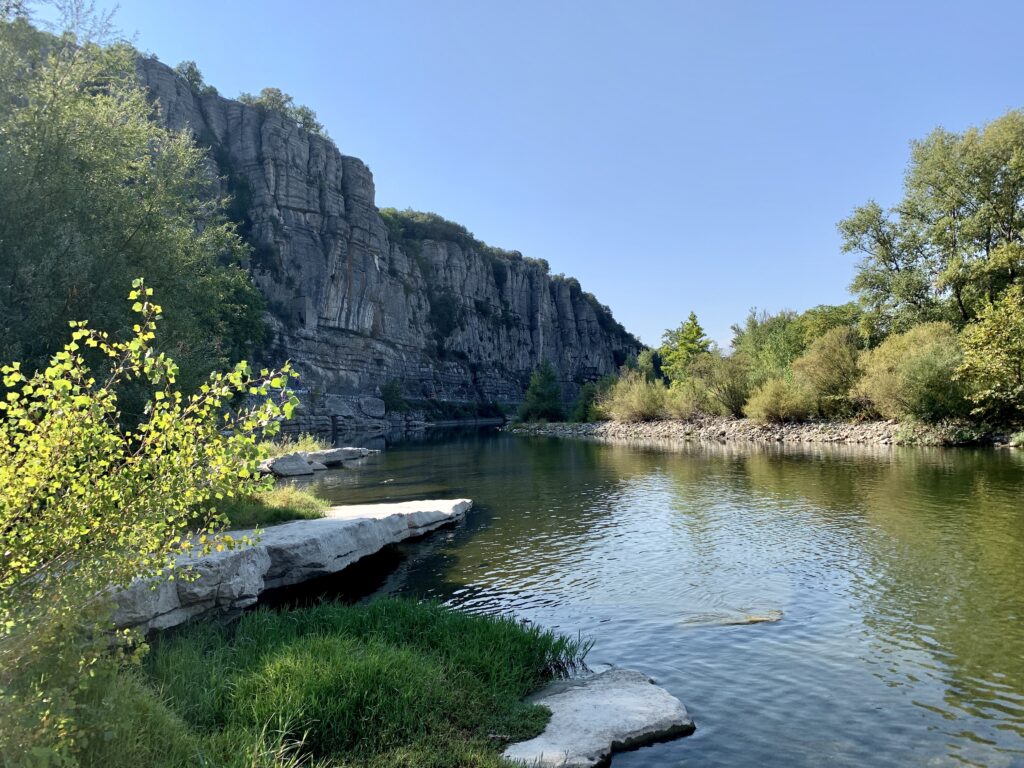 We walked around for a couple of hours, sat and enjoyed a cup of coffee in the sunshine and finished with a photo-shoot of Vanya "a la Vogue" before moving on to our next destination of Moustiers Sainte Marie in the Alpes de Haute Provence.