And so to Tour 8, which started somewhat inauspiciously with our discovering, the day before departure, that the refrigerator in the Van was faulty. The inside of the fridge was warm; so warm Vanya felt compelled to throw almost all of the food out. That was not good but, worse, was the thought of setting off into a hot summer in Europe with no facility for keeping our wine and beer cold… that thought kept me awake almost all of the Sunday night and resulted in me contacting Lee from Raemoir Caravans at 4.30 on the Monday morning. Bless him, he was round at our house by 06.30 trying to fix the problem. He was unable to say for sure what the fault was and suggested we might need a new fridge. Shock! Horror! The last one cost me 2,000 euros and that was pre-covid when everything was much cheaper. I preferred to think that it could just be an air block in the gas pipe caused by parking the Van on the fairly steep slope that is Balsdean Road (that's an altogether cheaper thought) and resolved to test that theory by driving through as many large pot holes as I could find on the way to Le Folkestone Shuttle. England's children are back at school today after the summer holidays or I would have opted for a time trial drive around the local schools with all their speed bumps – sleeping policemen we used to call them.
And so to Tour 8… Some eight hours after setting off; shaken, battered and bruised and with much of the contents of our cupboards now scattered all over the Van floor (there are a great many pot holes between Brighton and Folkestone) we reached Guise in the Hauts de France. We'd find out if we'd dislodged the hoped for air bubble the next morning.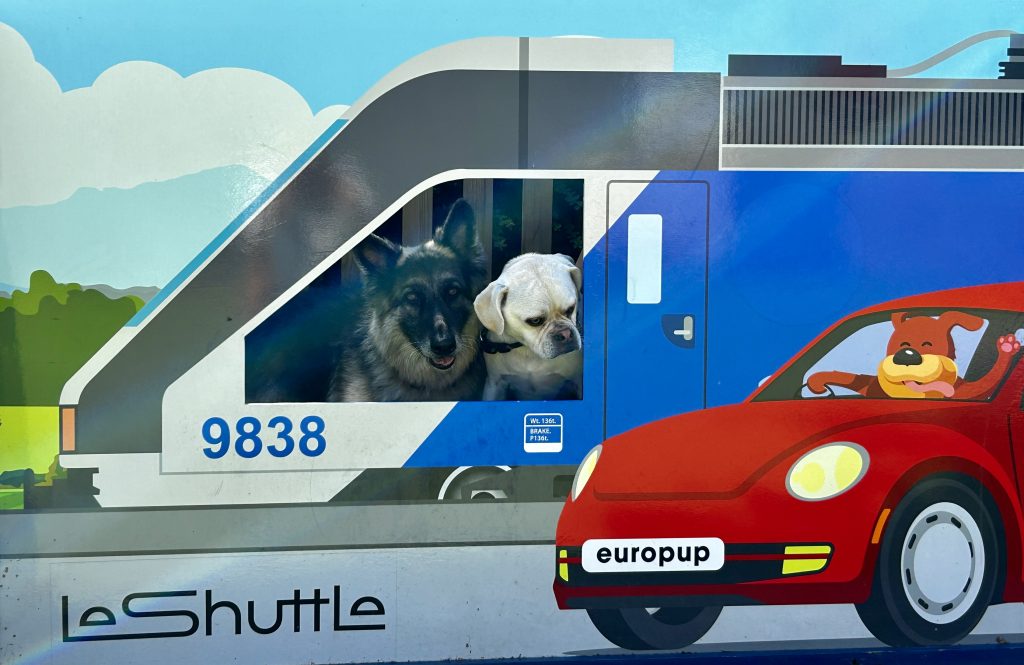 It was late Monday afternoon when we arrived in Guise – just enough time for a brief exploration. I should have remembered that in rural France, lundi is much like another Sunday. Indeed the weekend in such places will often extend across the Monday and Tuesday. The town was very quiet and, certainly, there were no restaurants open. We settled for one of the small Turkish run cafes. We found one without too much difficulty which served a reasonable bottle of wine, a bucket of moules and a large plate of exceptionally good chips. Oh and chews for the dogs, all for 25 euros. The owners were very welcoming and it seemed we were back on track.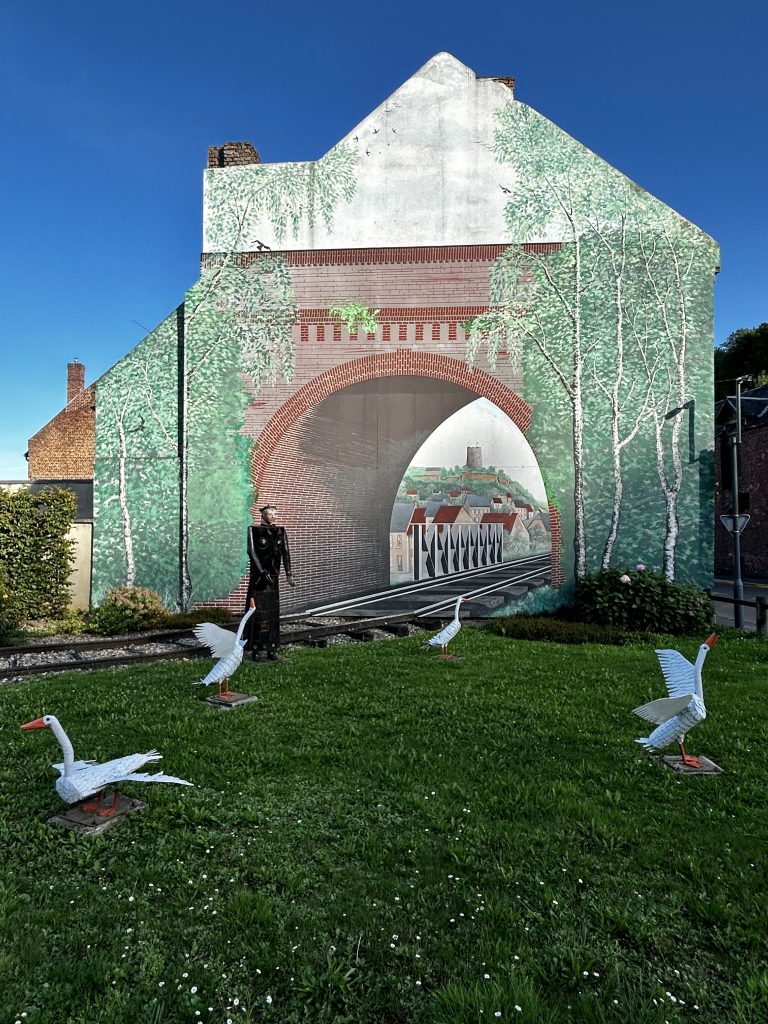 I didn't notice any rail station during my brief tour of the town but there was evidence of one in the graffiti.
Guise is a small town of almost 5,000 inhabitants situated on the L'Oise River towards the south of the Hauts de France. It's the agricultural centre of the Aisne Department but it doesn't have a great deal going for it other than the remains of a medieval castle (which was closed when I arrived at it's gates) and for being the birthplace of Camille Desmoulins – a prominent figure of the French Revolution who along with his close pals, Maximilien Robespierre and Georges Danton, lost his head to the guillotine. Actually, Camille Desmoulins was executed after complaining about the excesses of the Reign of Terror. His old pal Robespierre thought he'd gone soft and in those days, that was enough to see you denounced as a traitor to the revolution.
I'll say no more about Desmoulins or Guise except that it served as a useful place to break our journey towards Germany. We planned to start our tour in Germany in the Rhein Palatinate – a place called Saarburg. I'll leave you with a few photos…