Arriving at Enzesfeld about mid afternoon I received a great welcome from Clare and Gerhard and their son Nikki (and later their daughter Alex and her partner Manuel) and then, over the ensuing ten hours, I must have put on about 3 kilos in weight through eating Clare's seriously excellent pork dinner (see photo below – the picture doesn't do the dish justice) and drinking an extensive range of beers, wines, schnapps and whisky with Gerhard and Nikki. About the only drink we didn't sample was Port.
Crack(l)ing pork dish served up by Clare that could compete with anything I've eaten so far on this trip.
…and then there's Clare's artwork. These are two of my favourites. We won't talk about Schubert's Unfinished…
The next day was mostly about a walk through part of the Wienerwald Forest which surrounds Vienna. There are countless routes through the forest (including a pilgrim trail that starts from Cracow in Poland and finishes in Rome – there's devout!) but I favoured the route we took because every other kilometre or so we came across a Gasthof that served food and schnapps.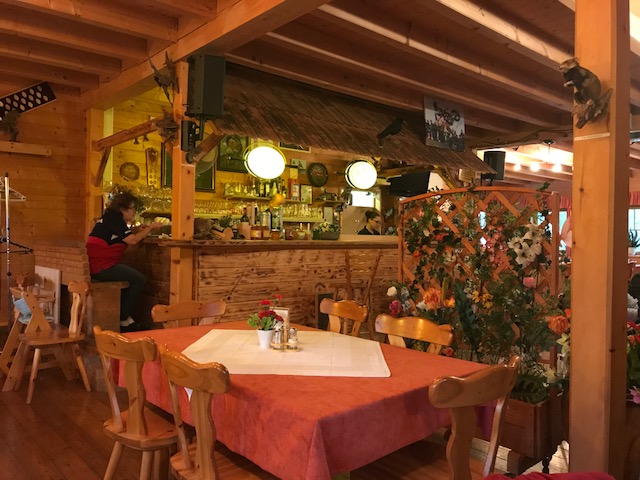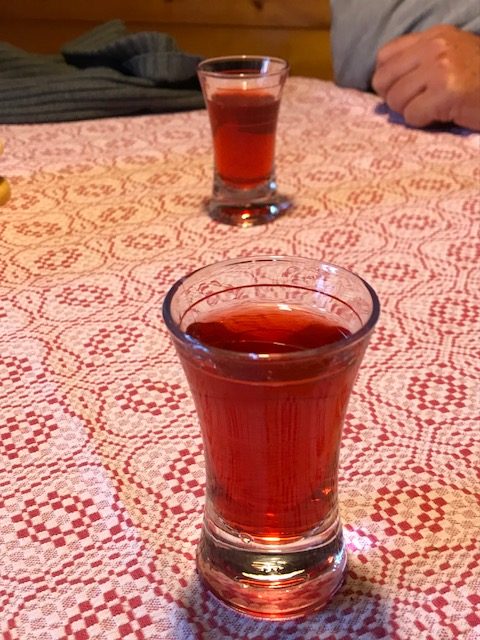 It was almost dark by the time we got back to the car but a short drive took us to the village of Sooss  and the Heurige "Weingut Steiner 67" for slices of thick bread smothered in pork lard (Smalzbrot and Grammelsmatzbrot, the latter has added pork crackling) followed by Wienerschnitzel (with something resembling cranberry sauce) and all accompanied by some seriously fine local wines, not the least of which was a nice Gruner Veltliner. What a place the Heurige is! It is primarily about producing and selling wine but this particular heurige has a restaurant which ranks among the best encountered on the tour so far. Another one for trip advisor.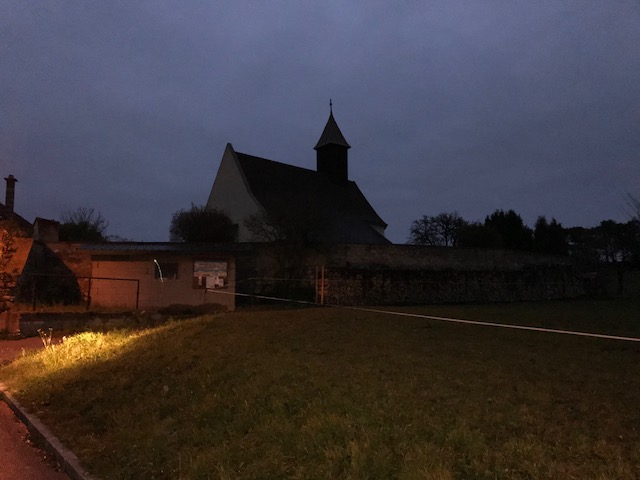 It was almost dark by the time we got back to the car…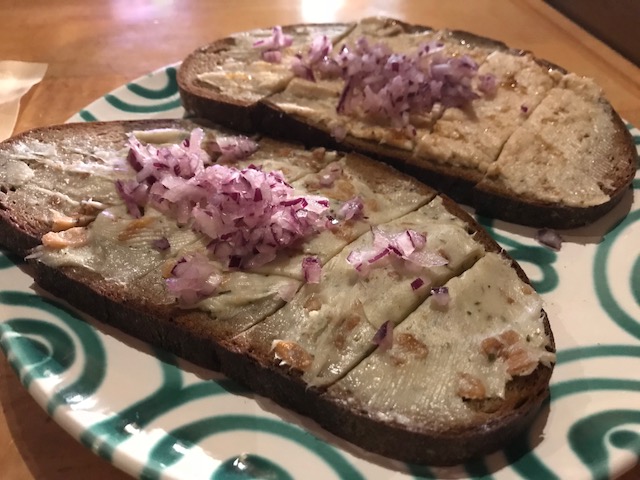 Vienna tomorrow.