Day 6 saw Mick and I arrive at Dave's place in Canterbury for a small reunion (Mick decided to join me for a couple of days) before I head off to mainland Europe…
Stayed in Canterbury longer than anticipated but enjoyed every minute of it. Drank some good local ales (Kent County from Whitstable and Musket Flash in the Pan which I think comes from a micro-brewery in Maidstone) in a couple of very good pubs (The Bell & Crown and The New Inn)…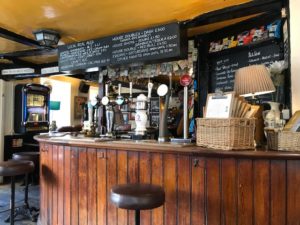 Bar in The Bell & Crown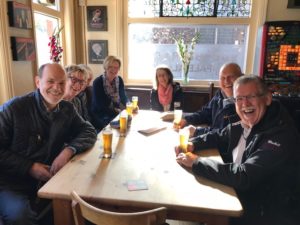 Bunch of happy Germans in The Bell & Crown
Tried to ignore Canterbury Cathedral (which everyone takes pictures of and is for the most part covered in scaffolding) in favour of views which better reflect Canterbury as a whole and I saw a side of Canterbury I had not seen before. It is a compact and charming town with much to see. The only downside is the litter and graffiti – it really is bad – shame on you Canterbury!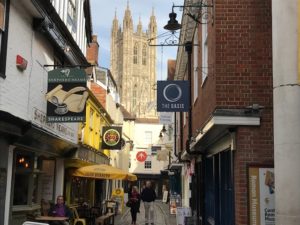 Okay, so there is a little bit of the Cathedral without scaffolding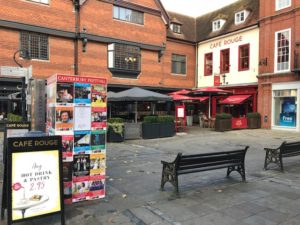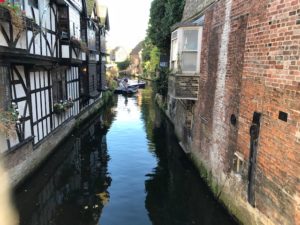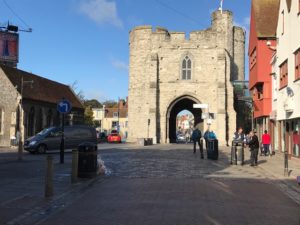 A surprisingly interesting place to visit was St Martin's Church which, they say, is the oldest church in the English-speaking world…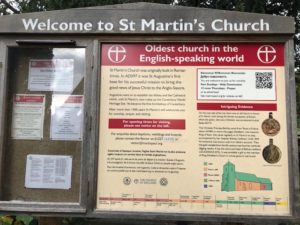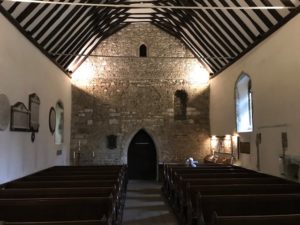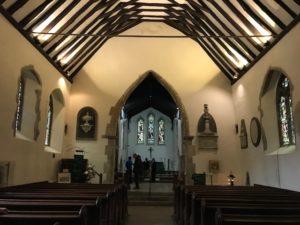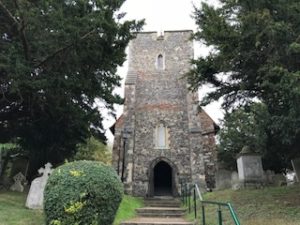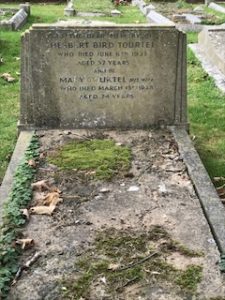 For those who don't know Mary Tourtel is the artist and writer who created Rupert Bear.
The best part of the visit to Canterbury, although a close second was our winning a charity quiz for Sri Lankan Orphans during day 8 (well done Team Oblivion), was our night at the Spiegeltent Salon Perdu. We arrived in Canterbury during it's Annual International Arts Festival and took the opportunity to see the Red Stripe Band perform in the tent which is a highly decorated (lots of mirrors) travelling dance tent which originated in Belgium some time in the 1920's. It's been everywhere. It was a great venue for the Red Stripe Band who play a wide variety of Boogie, Swing and Rock & Roll and encourage dancing on the dance floor, in the aisles and even behind the bar – they were probably the most fun band I have ever seen/heard. Particularly entertaining was a musical trilogy of It's Alright Mama, The Benny Hill (Chase) Music and Lily Allen's It's Not Fair.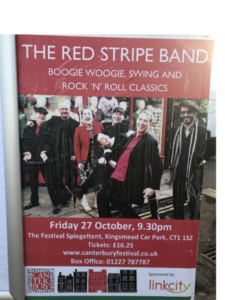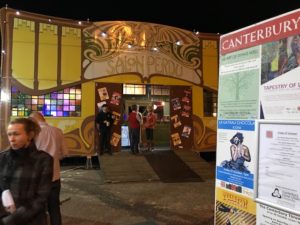 The Channel Tunnel and mainland Europe beckons…