The journey to Bled from Graz wouldn't have taken more than an hour or two except I stopped twice.
The first time was to fill my LPG tanks (which amongst other things power the heating system in the Van; I think I may be needing them soon – it was just 2 degrees as I came over the mountains from Austria) and the second was to check out the little village of "Egg am Faaker See". I was going to stop at the Austrian town of Villach, on the Draava River, but Egg am Faaker See, just 5 clicks further on, sounded more interesting and of course it is much smaller.
The stop to fill up with LPG was not enjoyable. There I was trying to fix/force a German adaptor on to my UK style LPG tap when a young lady, after watching me struggle for ten minutes or so, pointed out that Austrian LPG stations use the same adaptor as the French and the Italians- well of course they do. Silly me. Ten minutes is not a lot of time in the great scheme of things but the first few seconds of trying to fill the tank with the wrong adaptor in place caught me without gloves and receiving what felt like serious burns from the cold propane gas. I'll wear gloves in future even if I don't always apply the correct adaptor. Why on earth Europe should operate four different LPG fittings I do not know.
The stop at Egg am Faaker See was far more enjoyable not least because the air temperature had risen to 10 degrees and it was getting warmer still. I didn't do anything but take in the views and chill out for an hour or so.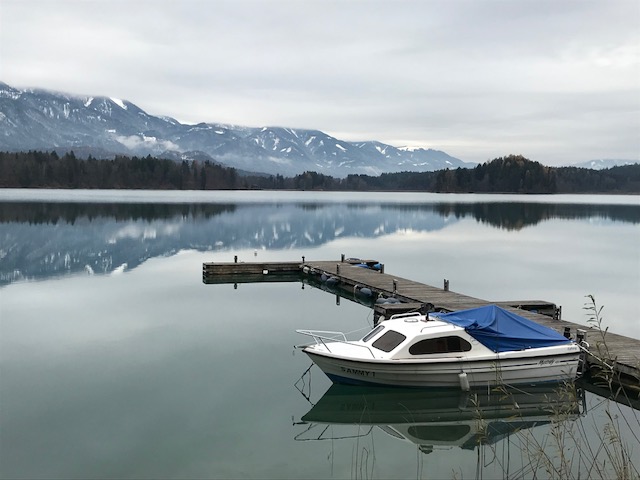 The Faaker See
I was chilled out and the rest of the journey to Bled (just inside the Slovenian border) went so smoothly I decided to continue with the mood and check into the four star Kompas Hotel for a day or two (hotels here are half price this time of the year) and take advantage of their swimming pool, sauna and massage facilities. Now that is chilled!
First however a gentle walk around Lake Bled:-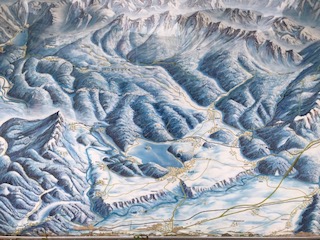 There's the map…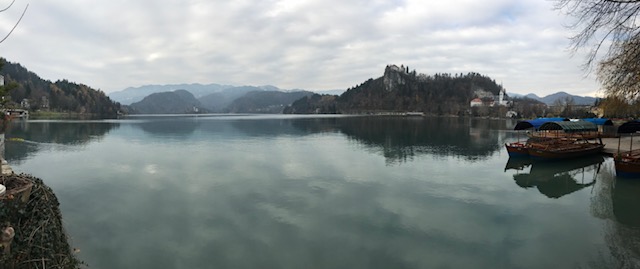 …there's the lake…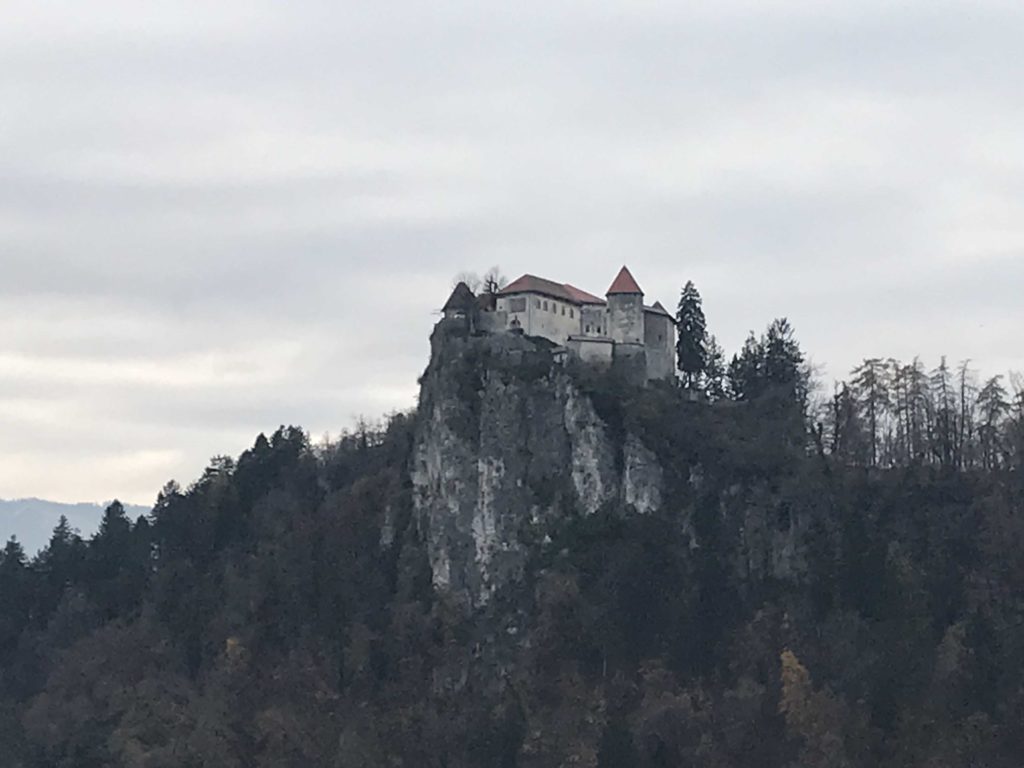 …and there's the castle to help get my bearings.