I had it in mind to do a bit of hill walking today but I also wanted to take a closer look at Bled Castle and St Martin's Church. Succeeded on all fronts.
The hill walking wasn't as good as expected. The tree line here is higher than in Scotland and the ascent made really wasn't worth the effort in terms of the resulting views (even on the hilltops the trees obscured almost everything). Moreover, on more than one occasion I deviated from the track, such as it was, and ended up forging routes through areas that were best avoided. This I think is a better area for cycling or hiking than hill walking. Failing that, I need to go a great deal higher.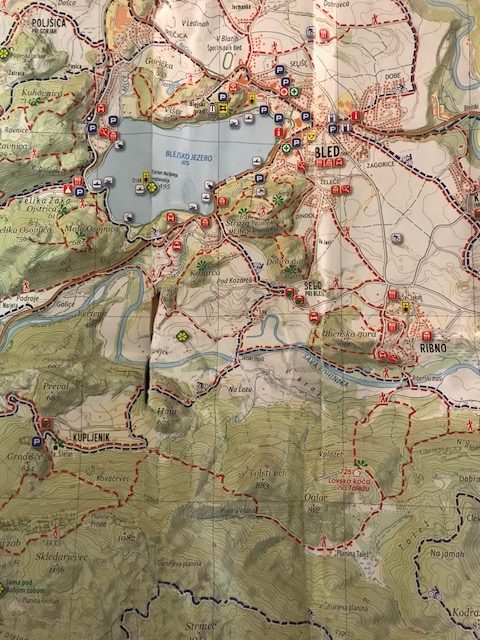 The route I chose (not sure if you will be able to read the map above) took me from Bled through Ribno and across the river at the Ribenski Bridge then up the hill to Lovska koca na Talezu. I wish it was as easy as it sounds. From the closed log cabin type cafe at 725m I dropped behind Oglar and up to Tolsti vrh, 883m, before making my way down round Hom to the Selski Bridge and then on to Lake Bled via Selo and Strazo Mlino (also taking in the small tops of Kozarca, 558m and Obroc, 519m). Views were non existent (with the photos not worth including in this blog) but there was plenty of exercise.  Moreover I had the route very much to myself, stopping only to talk to a few cows and a goat as one does when not meeting anybody after 5+ hours walking.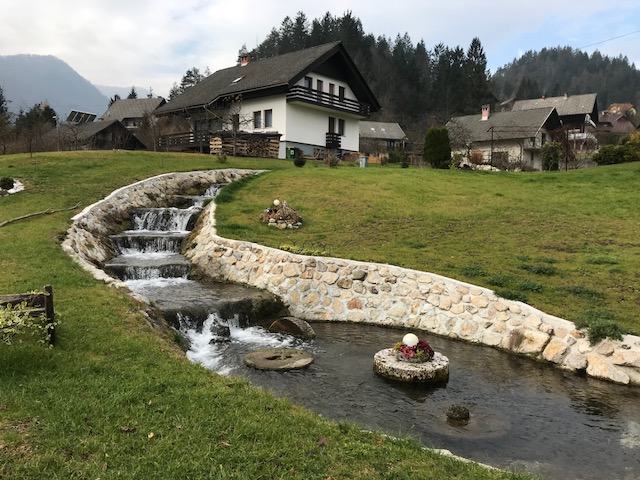 Ribno was a small but pretty and well kept hamlet…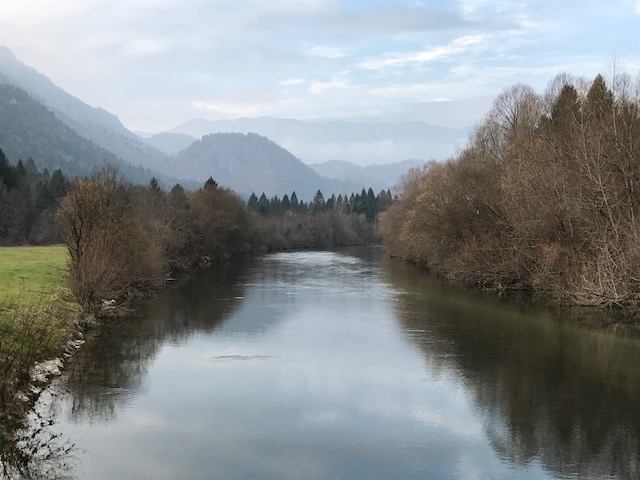 …and the view upstream from the Ribenski Bridge wasn't bad
The views started to open up once across the river
On the way back, after wandering up and down steep thickly wooded hills for much longer than should have been the case, I was pleased to find the Selski Bridge…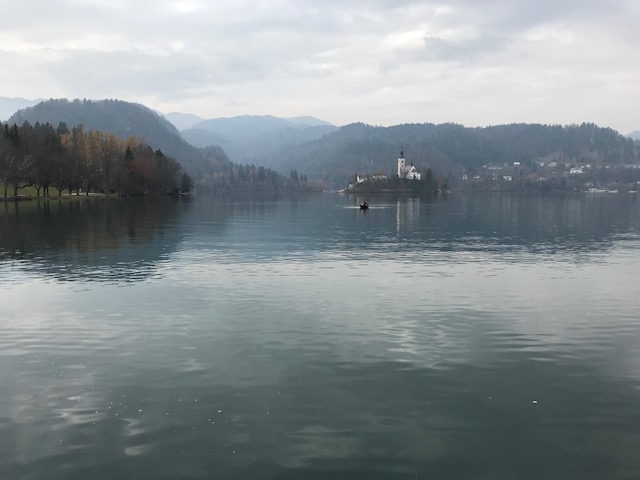 … and then, after checking out the hamlets of Selo and Straza Mlino, I found Lake Bled…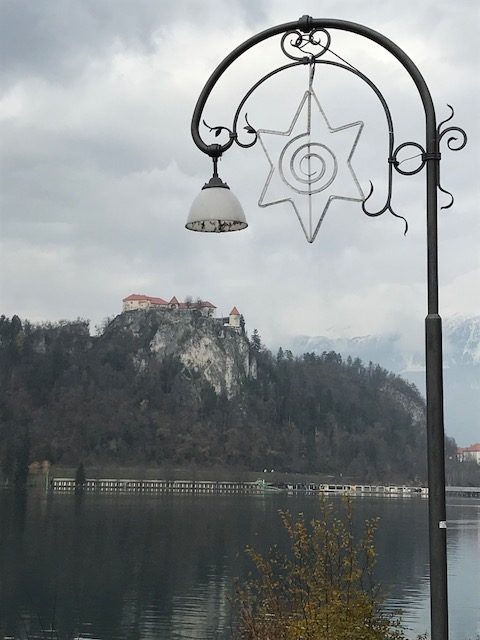 … and my first sight of the day of Bled Castle, my next port of call…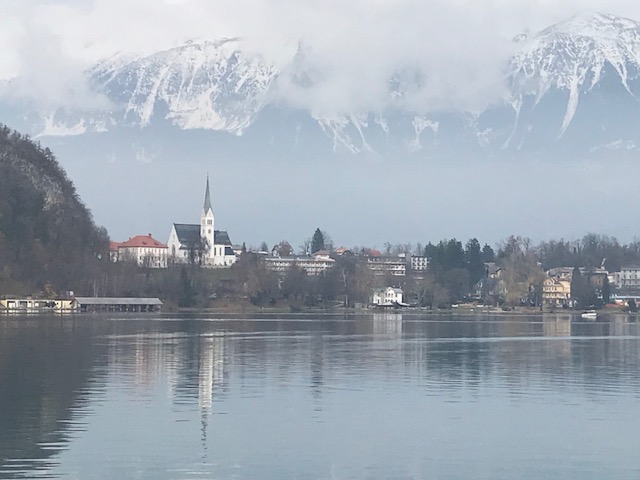 … and St Martin's Church, also to be visited before my first beer of the day.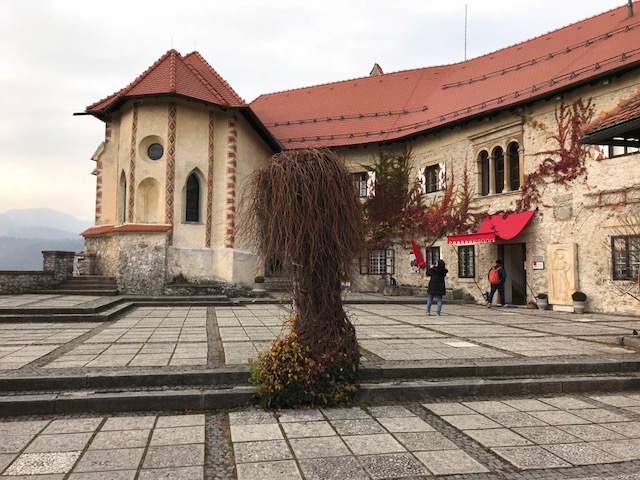 10 euros to enter Bled Castle, it was worth it for the views alone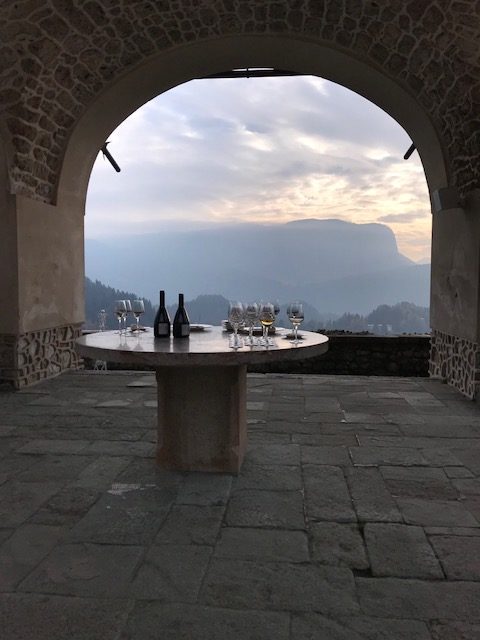 They were expecting me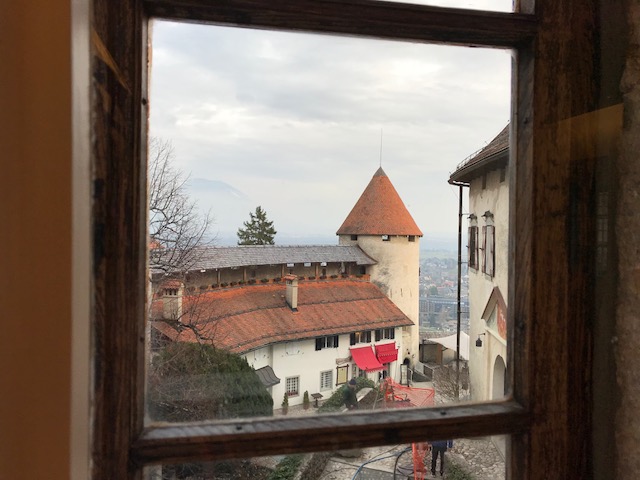 Views out of the windows were impressive…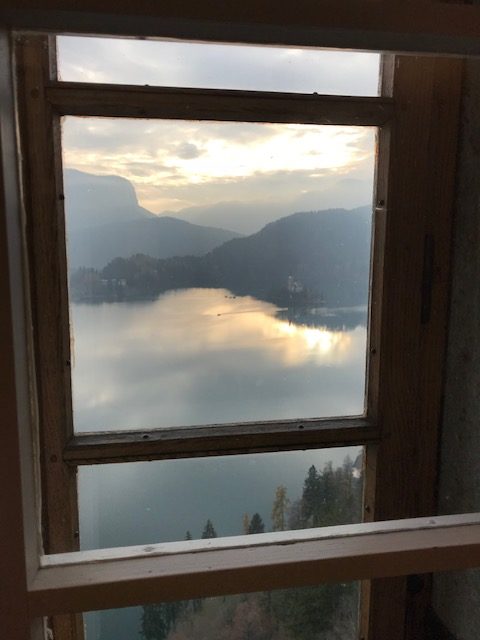 … especially this one.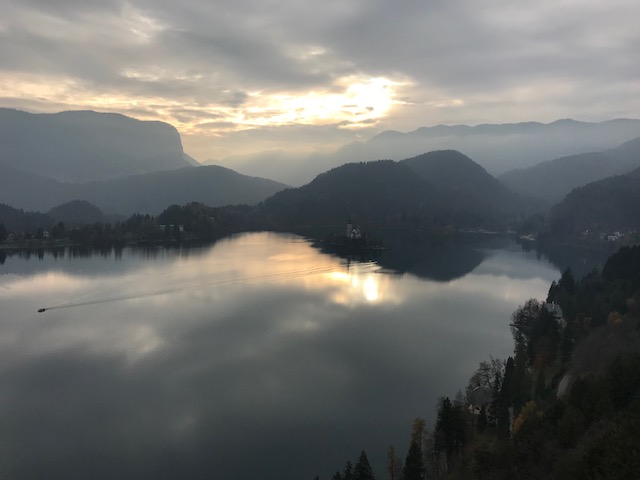 … and from the battlements but, it's getting late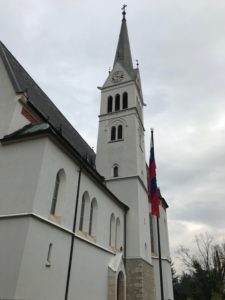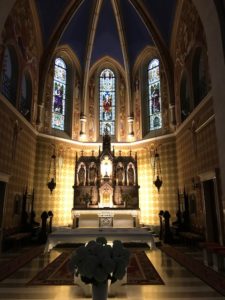 and St Martin's Church – the Catholics know how to best present a church
Not sure where I am heading tomorrow but look what I found in the Lovec…