Weather forecasters got it spot on. It's bright and sunny and will remain so for a few days.
Took a brief walk around Mostar Old Town immediately after breakfast. It looks nicer in the sunshine and I took a couple of photos but my priority today is to visit Blagaj (pronounced blag eye).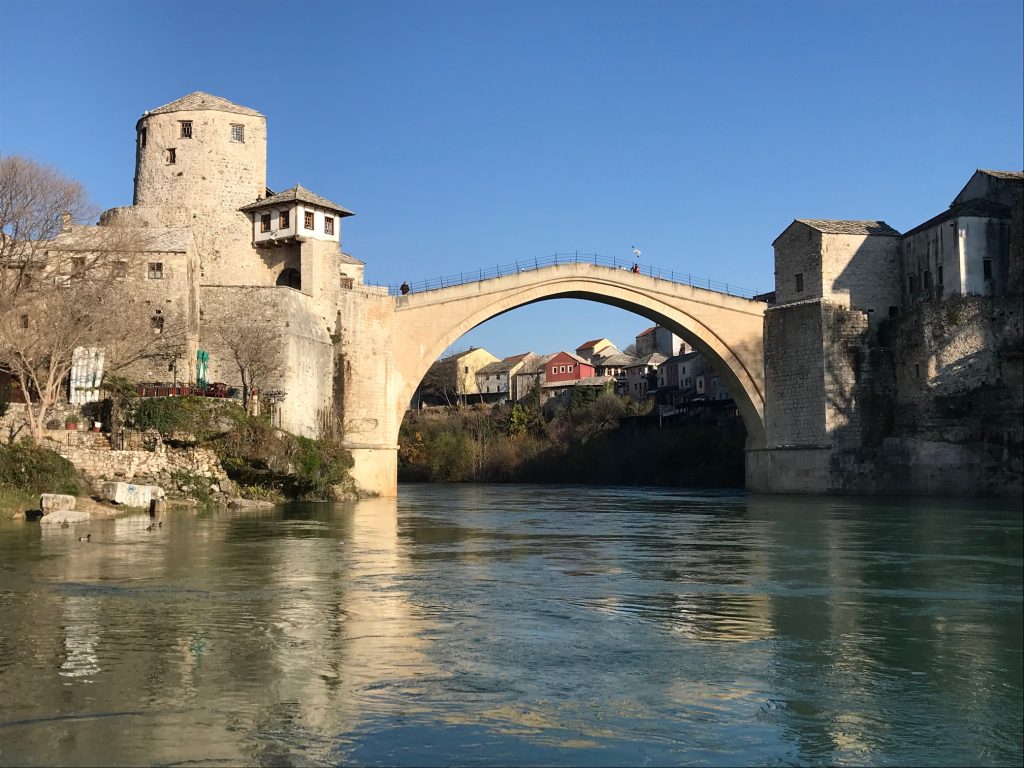 That's the Stari Most under a lovely blue sky
Blagaj is a village-town some 18 km from Mostar which sits at the Vrelo Bune (i.e. the Spring of the Buna River although to call the Vrelo Bune a spring seems a serious understatement). The Vrelo Bune is one of the strongest karst springs in Europe and it jets enormously large quantities of extremely pure crystal clear cold water up and out through a cave at the foot of a 240 metre cliff wall to form an immediately deep and powerful river that later feeds the Neretna. It is very impressive.
The Ottoman Sultan, Selim I, thought so too as in the early 16th century he commissioned a small Dervish Monastery (the Blagaj Tekke) to be built there.  The monastery is tucked away under the cliff wall overlooking the cave mouth and it is perfectly preserved. I was going to say that the Blagaj Tekke is also impressive but it is more than that. I had it to myself today and it is an almost spiritual place – more to be felt than seen. Reading that back, I perhaps need to slow down on the wine!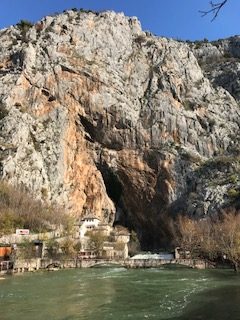 The cliff with the Blagaj Tekke sheltered underneath it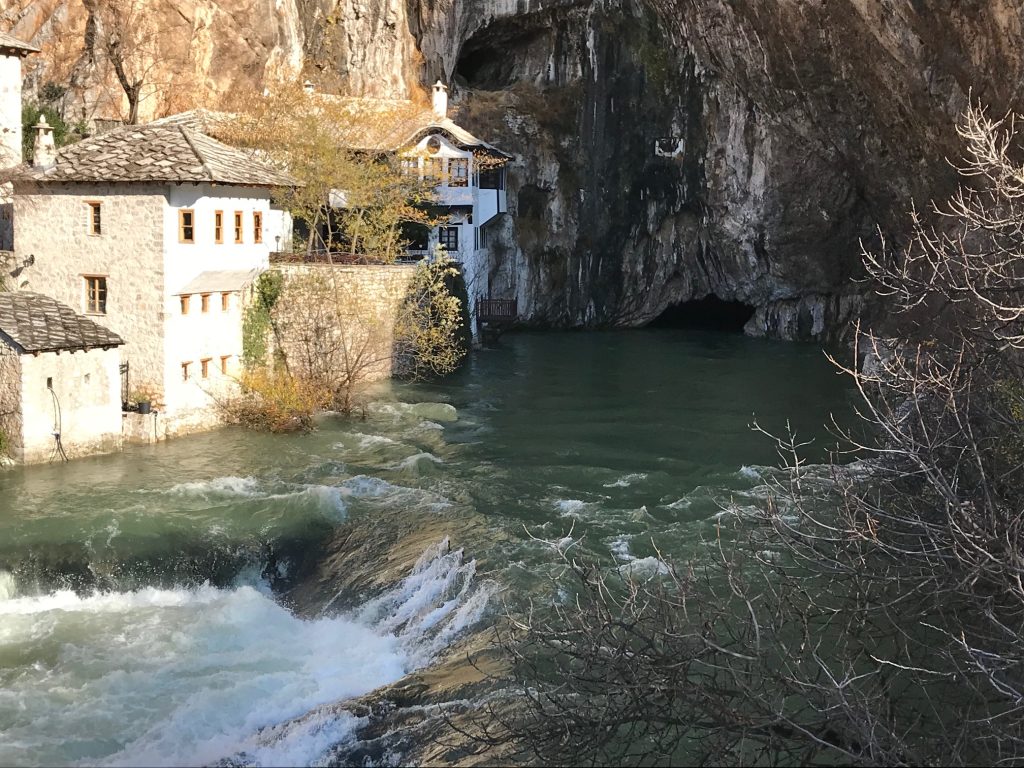 The cave mouth giving rise to the Buna River and a close up of Bagaj Tekke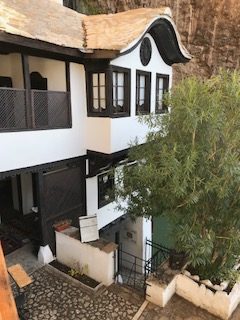 Closer still to the Bagaj Tekke. The number of photos I take through windows, I wonder whether I am developing voyeuristic tendencies. I suppose it is okay as all of mine are photos out of the windows and not in. I like the ceiling.
I took a taxi to Blagaj and although I felt at the time that the cost was not prohibitive (20 euros for a 18 km ride), I'm wondering if I was ripped off. A really good two course dinner last night with wine cost about 8 euros and the bus fare coming back from Blagaj to Mostar was just 1 euro. Bloody cab drivers – same all over the world.
Another reason for taking the bus is that I could sit outside in the sun waiting for it…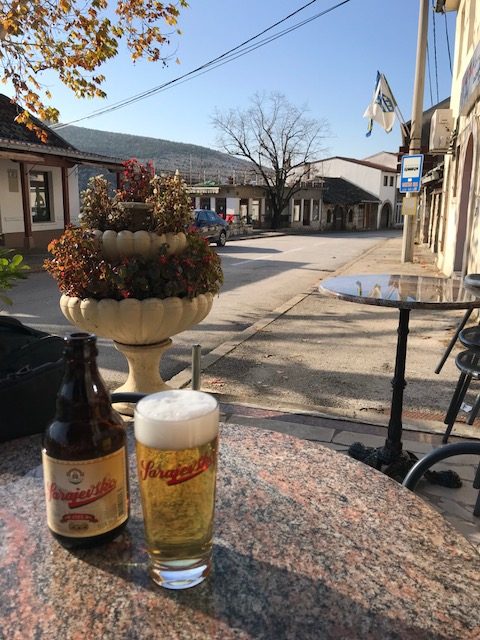 There's the bus stop – that blue and white sign