Cannot believe I have never heard of Anso. Vanya found it although after the drive up she probably wished she hadn't.
We left Hendaye later than anticipated and headed across to Spain by way of Saint Jean Pied de Port and the D128 / N135. Our original plan had been to stay at a small campsite up in the Pyrenees so that I could do some hill walking but within an hour or so of reaching the place we changed our mind and decided to make for the Yesa Reservoir instead. That's one of the advantages of van life – total flexibility.
Almost 10 kms long the reservoir is also called the Sea of the Pyrenees and we thought it could be a nice place to swim and catch some rays and; it would have been except there is no official campsite in the immediate vicinity and we couldn't wild camp for lack of water (we have been driving on minimal water for days) and food (we hadn't passed a decent sized shop since crossing the Pyrenees).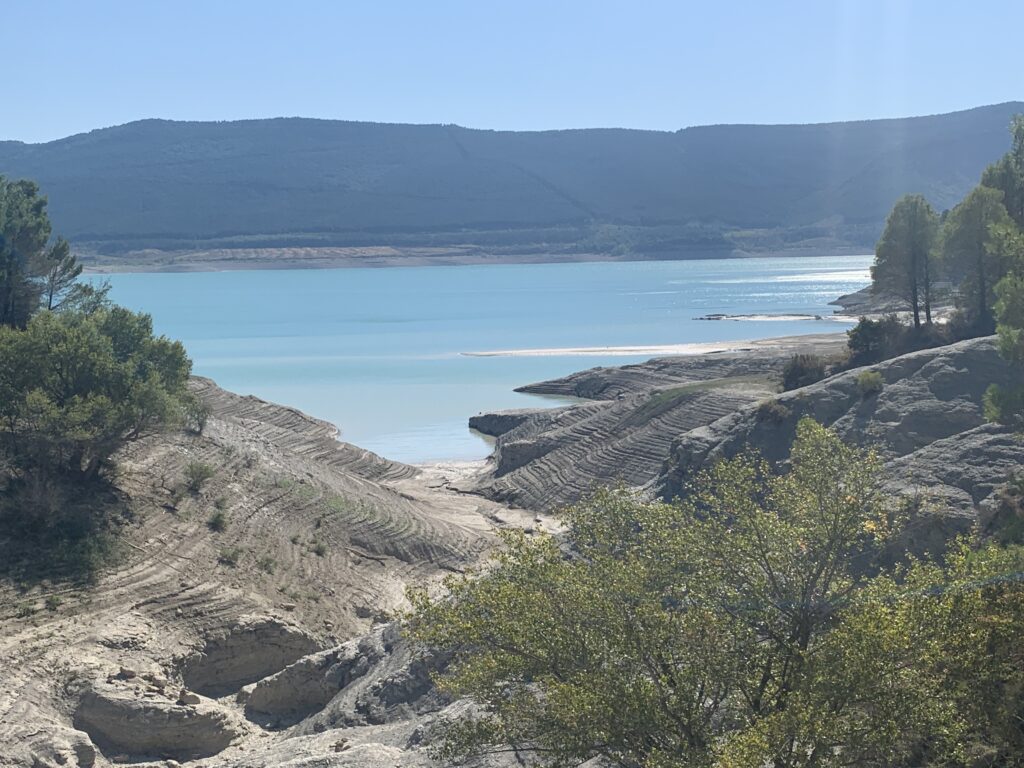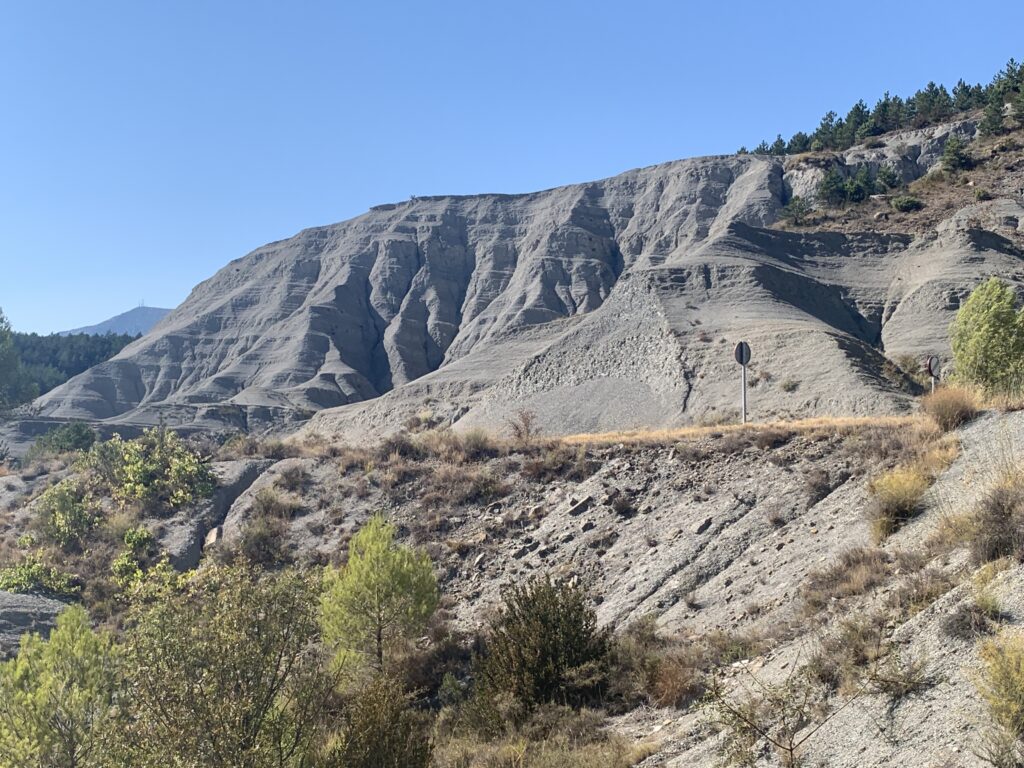 After a short stop at the Reservoir taking the obligatory photos / videos, we started googling for an alternative campsite and it was then that Vanya found a small site up at a place called Anso.
The Yesa photos were taken near Embalse De Yesa and it was from there that we programmed the Satnav to take us to Anso. The route took us via the N240 past Sigues to the A1602 (the Ruta de los Valles Occidentales de Aragon) and what a final leg that was!
Following the Rio Veral for much of the way the A1602 is a single track road that clings to the steep craggy side of the Rio Veral Gorge and snakes around and sometimes through numerous rocky outcrops that tower over the fast flowing river below. Progress was slow because I couldn't help stopping to take in the sights. What started off as thickly wooded hills gave way to some amazing mountain scenery. There were knife edge arretes, cavernous drops down into the gorge and some amazing rock sculptures caused by the erosive effect of wind and water on the mix of soft limestone and hard granite that form this part of the Pyrenees. I just had to pause to take these sights in.
And Vanya? It will suffice to say she was not happy. She hates heights. Just as well it was her who chose our destination or I would have been in deep trouble.
All too soon we arrived at our destination but Anso itself was a revelation. It is a remote traditional stone built village resting on the banks of the Rio Veral in the Western Aragonese Pyrenees and it is stunningly beautiful – Uno de los Pueblos mas Bonitos de Espana.
The next day I set off on a bit of a walkabout. I had no idea where I was going but Anso sits within the Valles Occidentales Natural Park and I was spoiled for choice. Everywhere you look there are U shaped valleys, leafy forests, mountain lakes, rivers and waterfalls and, best of all, lots of limestone peaks.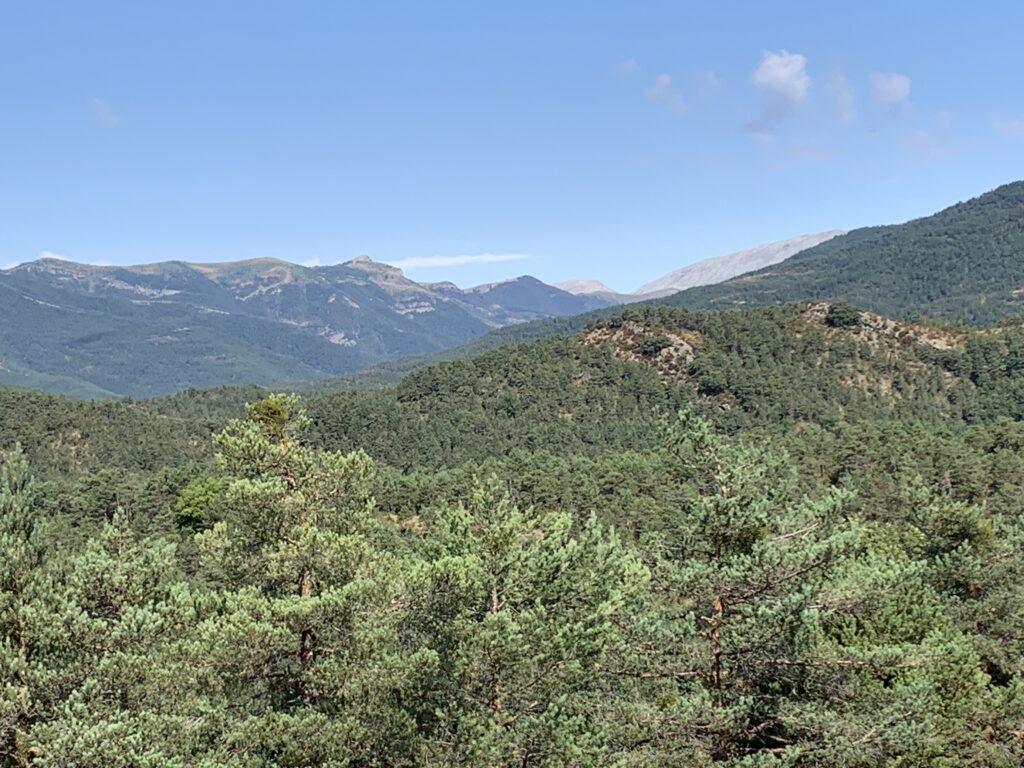 The area is supposedly teaming with chamois, fox, wild boar and the odd brown bear. The odd brown bear!!! Mostly however it is about birds here. It is an ornithologists paradise. Leaving aside the alpine birds (too many to mention and, to be honest, I could barely tell one from another) there are numerous raptors (i.e. vultures, kites and eagles). I was lucky enough to stumble on a bird watchers hide and the check charts inside helped me identify three different species of vultures (Griffon, Bearded and Egyptian Vultures) and two of kites (the Red Kite and the Black Kite). I missed out on the Golden Eagles.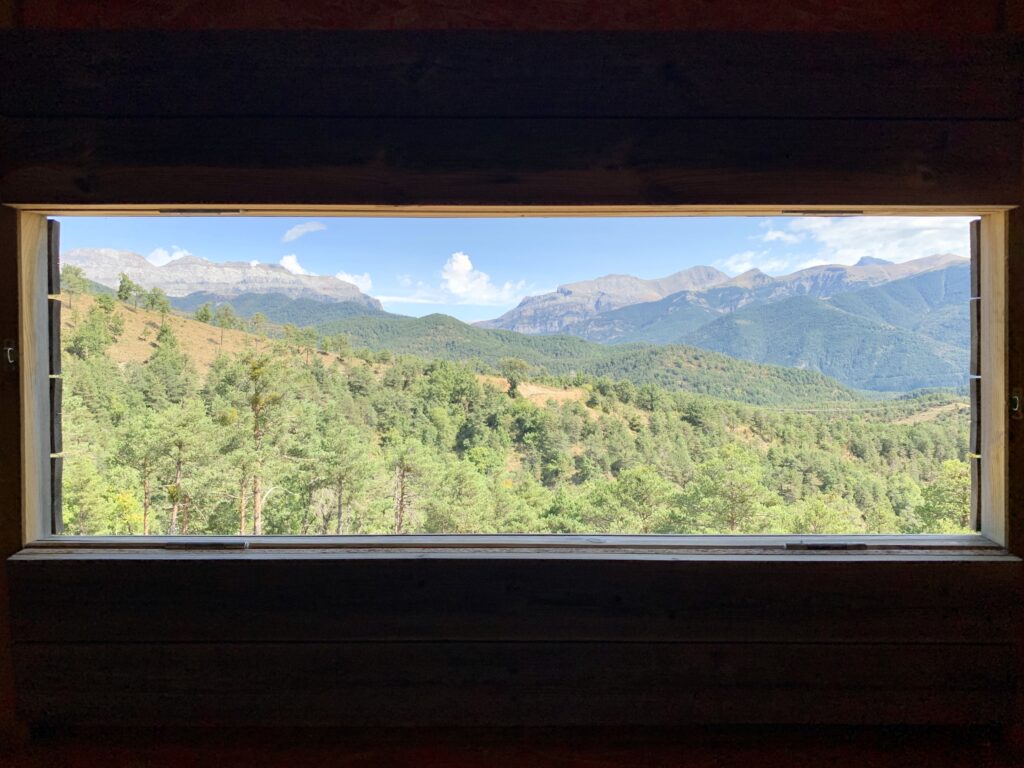 It was easy to stay on here for a couple of three nights. The campsite bar helped as well inasmuch that it was the cheapest we had happened upon – 3.60 Euros for a large beer and a wine.