Our next proper stop was to be in Montrichard (such that we could both obtain the necessary paperwork to take the dogs back into England and stock up on some of the Reuilly wine that we so enjoyed on our way down through France) but just an hour or so down the road we paused at Rochefoucauld.
A small town of just 3,000 people, Rochefoucauld is best known for it's Chateau overlooking the Tardoire River but there are a couple of other fairly interesting historic monuments in the town (including the Carmelite Convent and the Notre Dame de l'Assomption Collegiate Church) and it has a very pretty centre.
We left the Van on a small parking lot by the river, between the chateau and the town centre and went for a brief wander.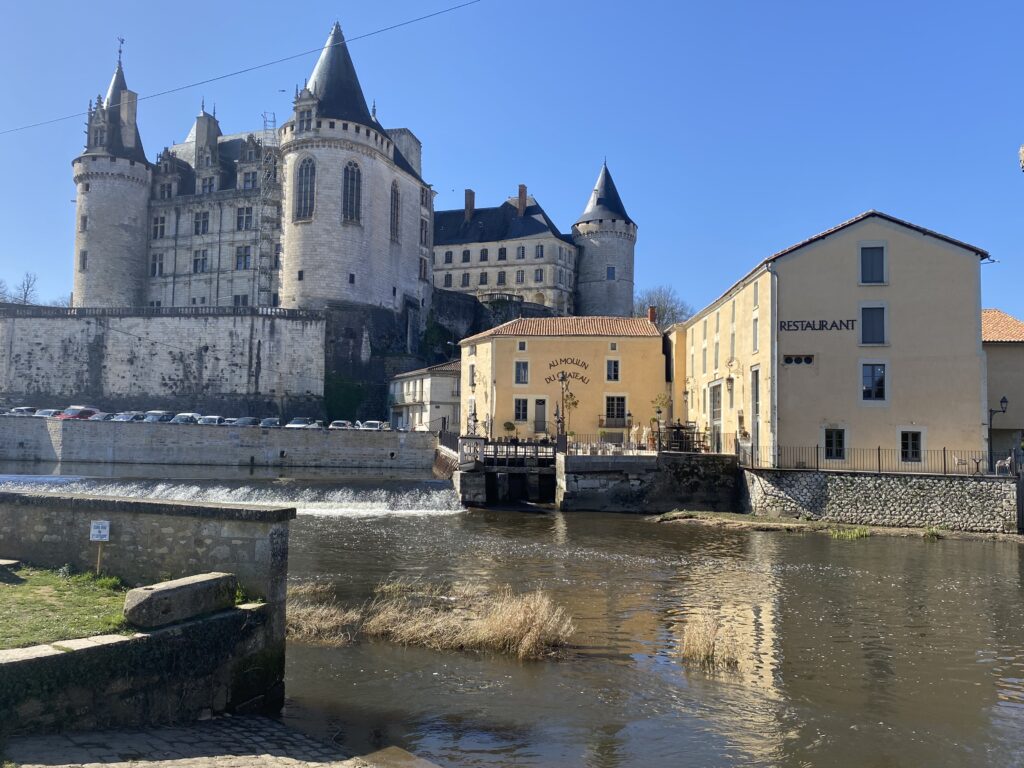 We started with the Chateau, some parts of which date back to the 10th century although; the place was considerably enlarged at different times between the 15th and 18th centuries. Throughout, it has been owned by the Rochfoucauld family and some of the family still live there. The chateau was open to visitors as we arrived but at 10 euros per person entrance fee and with only an hour to go before our lunch reservation we restricted ourselves to the gardens.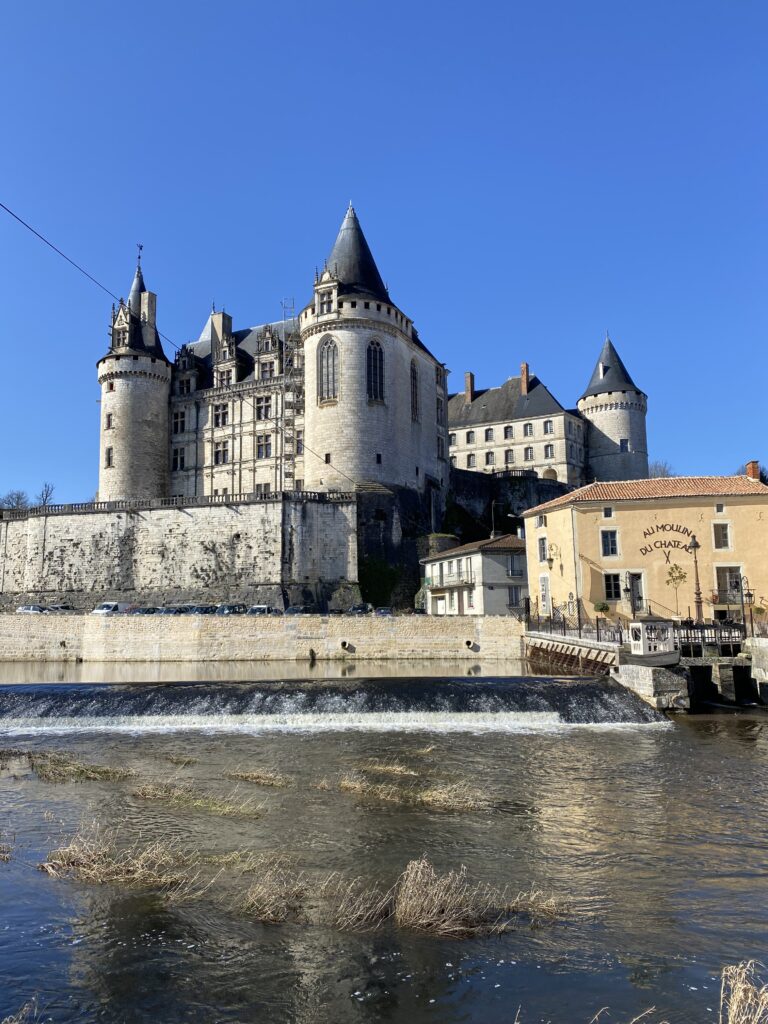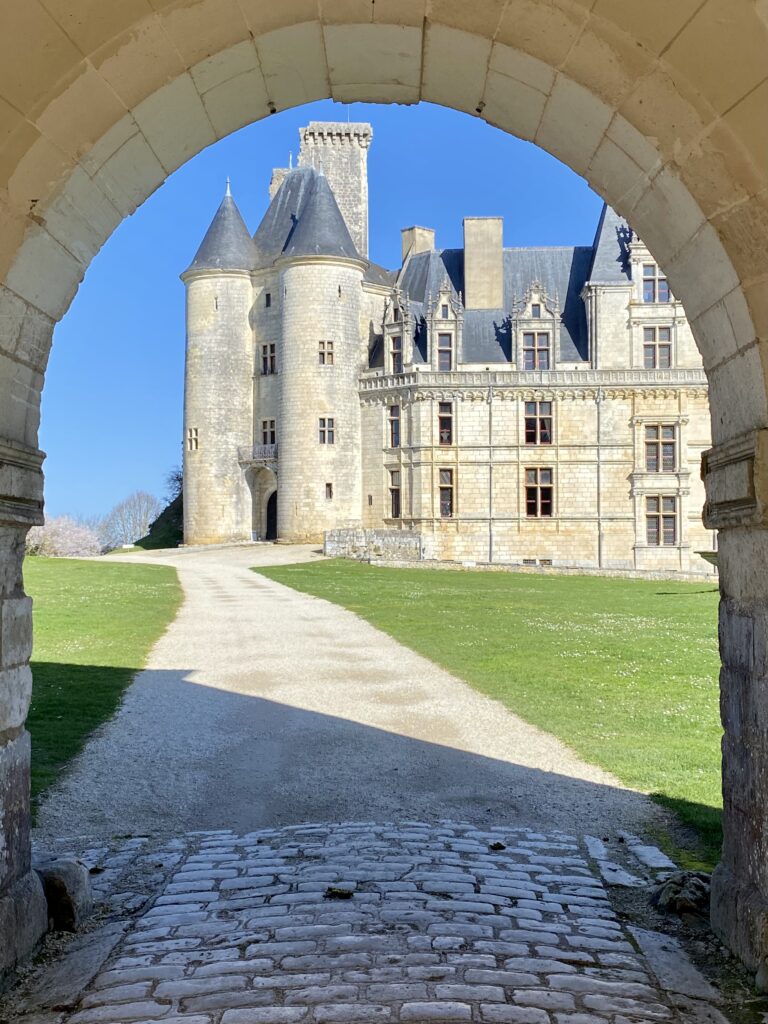 The small town of Rochefoucauld is a joy.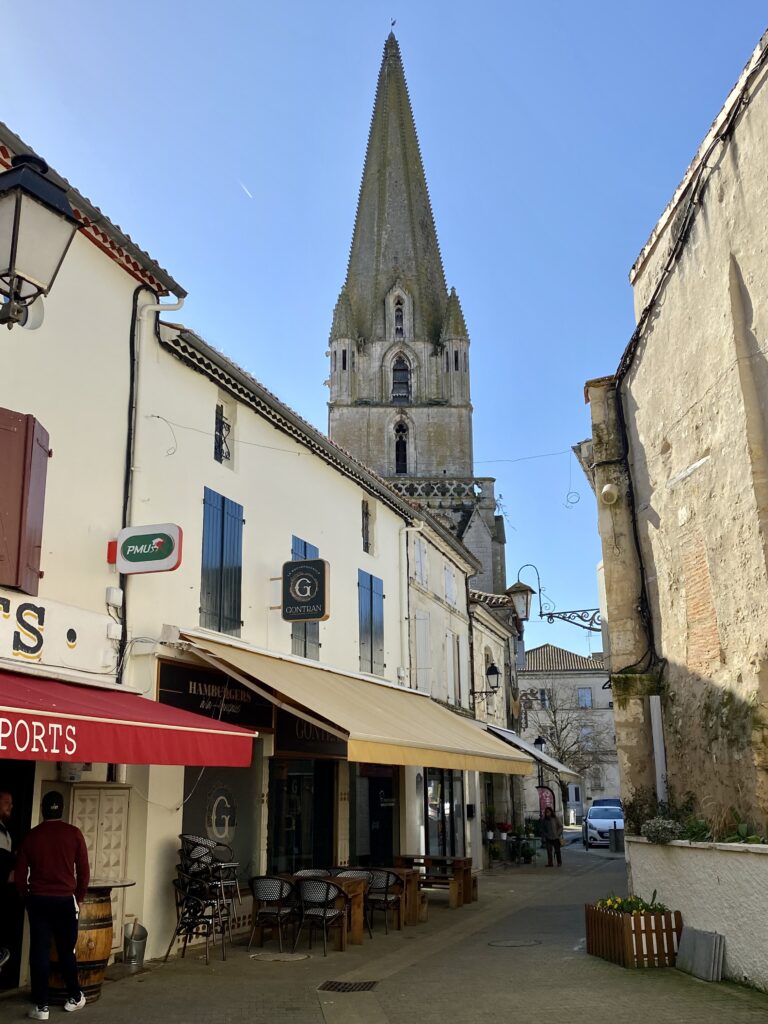 It was a bright sunny Sunday morning/afternoon and there were plenty of locals sitting outside the various cafes and bars, engaging in conversation, sharing glasses of wine, watching the world go by and generally letting things happen.
And on to the restaurant. It was empty as we arrived but within minutes of our settling down and placing our order the place was packed… and small wonder; the food and the house wine was excellent. The wine was a Bordeaux Blanc Sec, Chateau du Grand Plantier and it was for pennies!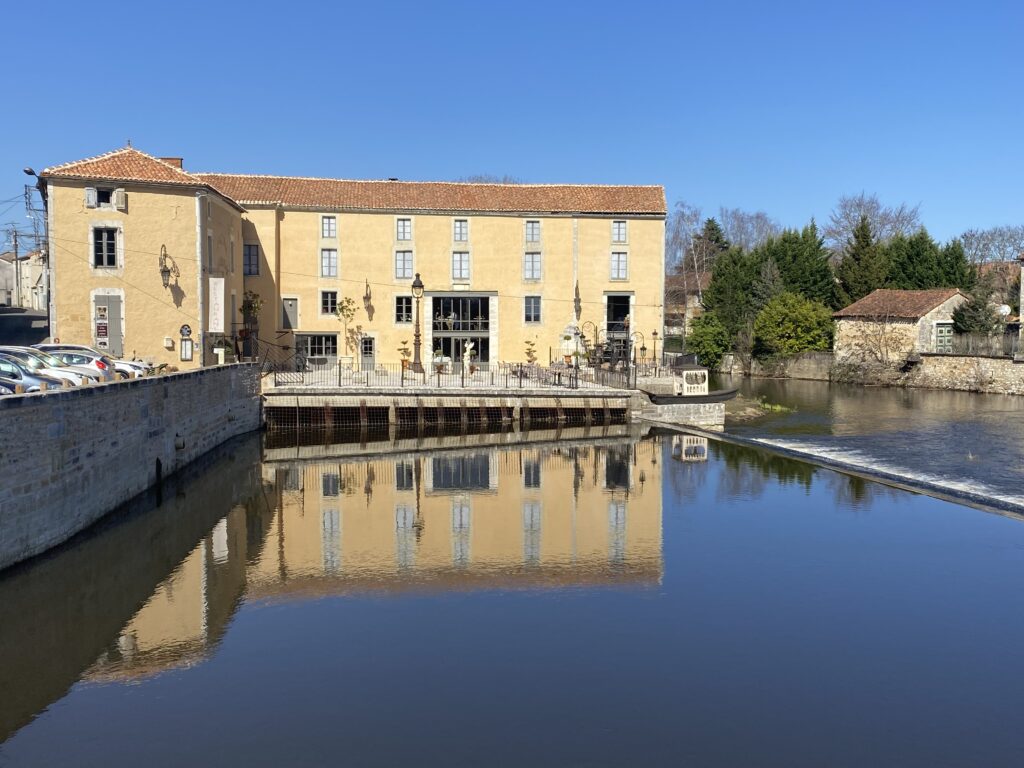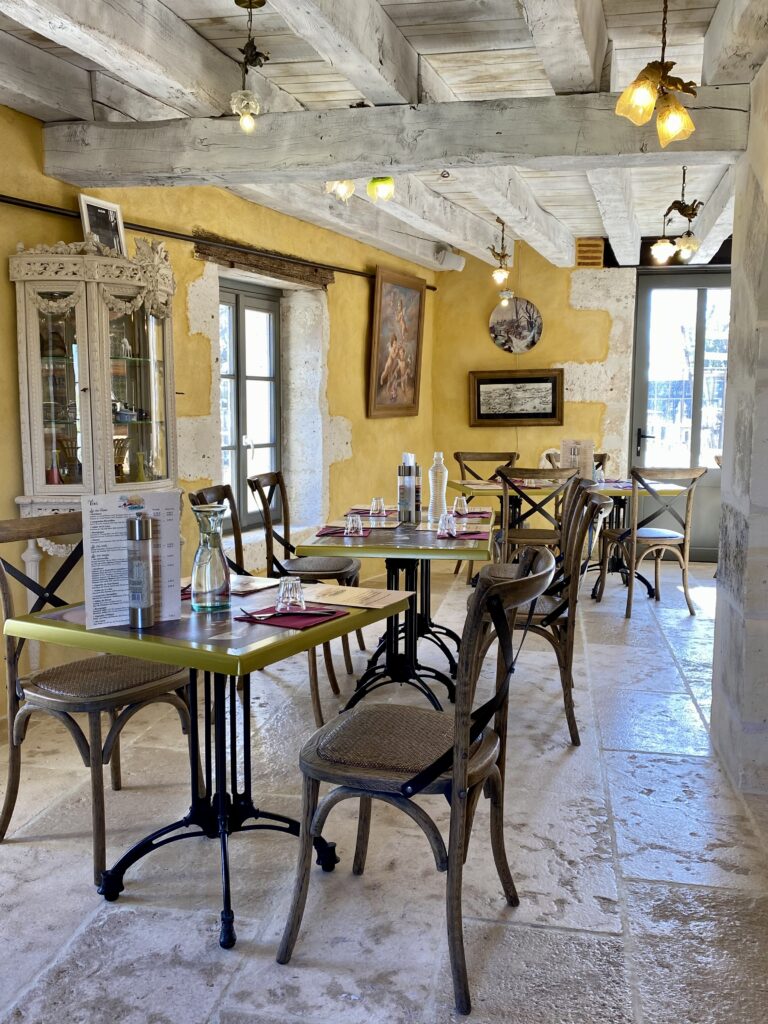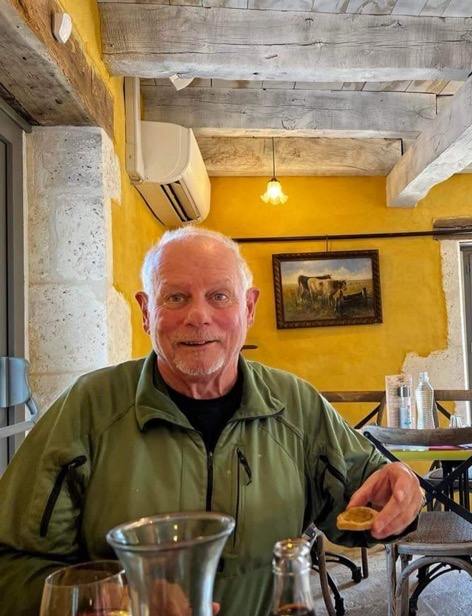 Of course, something had to go wrong and it did. I'll not go into too much detail as to what happened but, Vanya took the dogs back to the Van while I went to get the bill and all three of my debit/credit cards were declined. Talk about embarrassed! I had to run after Vanya and get one of her cards. It seems one of my cards was relatively new and had not been activated and I had used the wrong pin numbers for the others – three times on each card!! It was a very good wine but I didn't think I had drunk that much.