Saint Gilgen (Saint Giles in English) is a small town of less than 4,000 people at the Salzburg end of the Wolfgangsee, some 3 miles from where we were camped at Gschwand. Vanya wanted a rest day and I decided to walk the path besides the lake to Saint Gilgen for a look-see.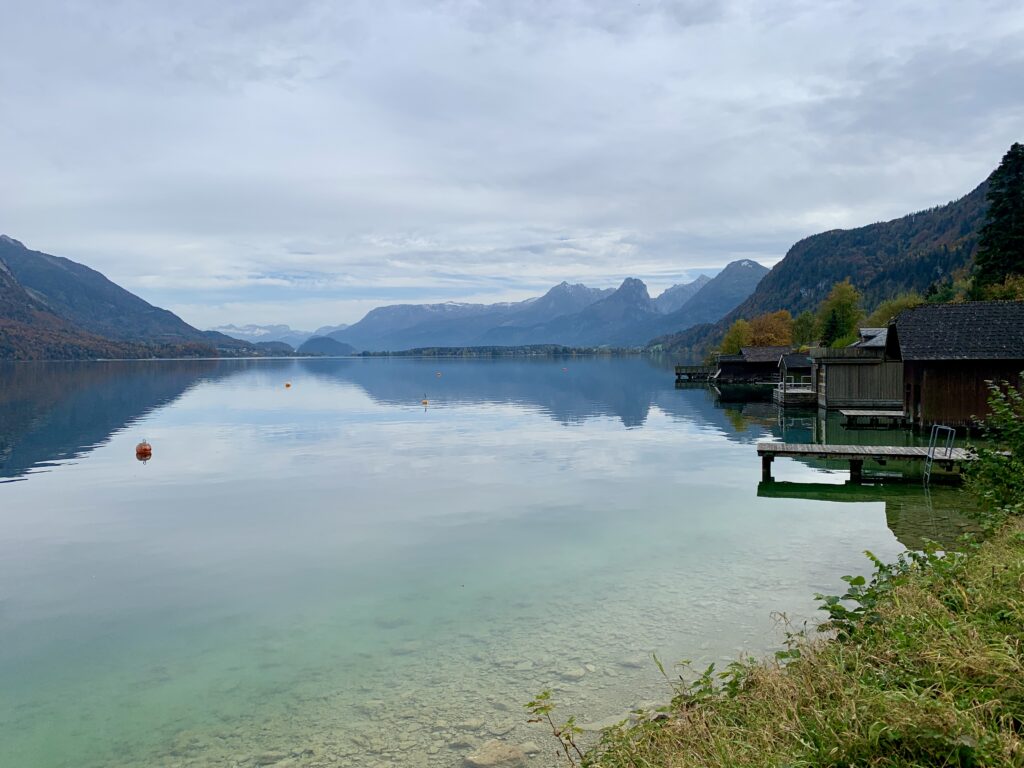 Saint Gilgen is really all about boat trips up and down the lake to St Wolfgang although the town also operates a cable car which for 28 euros will take you on a 16 minute ride up the Zwolferhorn Mountain. At 1,522 metres there ought to be some fine views from the summit over the Salzkammergut and it's many lakes but I can't say for sure because they had not long taken the old cable car out of operation and were testing a new one. I was advised it should be operational within the week. Timing is everything. Sadly, I didn't have time for the boat trip either because we had arranged to meet our friend, Gerhard, for dinner but; there was enough time to explore the town and enjoy a glass or two of Gruner Veltliner in one of the local bars.
The town is small and is focussed around two places; the pier (where the boats depart for St Wolfgang) and the Mozart Platz. Mozart's grandfather lived in St Gilgen, as did his mother (she was born there) and his sister (Maria Anna, better known as Nannerl). Wolfgang Amadeus never actually visited the place but the connection is plain to see and the town proudly celebrates the man and his works.
Time to get back to the Van for a shower. Wiener Schnitzel tonight.