We were late getting away from Enzesfeld (we had to tear ourselves away) and we hadn't really settled on our next destination. Zadar in Croatia appealed but at this time of the year (July and August), prices in Croatia are trebled and that kind of extortion never appeals.
We headed south and made it as far as Oberaich in Styria. We had found a small campsite in the back garden of a Gasthof – Gasthof Pickler – and decided to stay the one night. They were charging a reasonable price for the local beer and a very good Gruner Veltliner and the menu looked good.
It was late afternoon. That gave me time for a brief walk and a couple of beers before dinner. There is very little to Oberaich (other than a furniture store and a rather dilapidated Roman bridge) but, further along the road, up in the hills is another slightly larger hamlet known as Utschtal which provided nice views into the valley and, better still, has to be a serious contender for the village with the best kept gardens in Austria. Some of the gardens are stunning.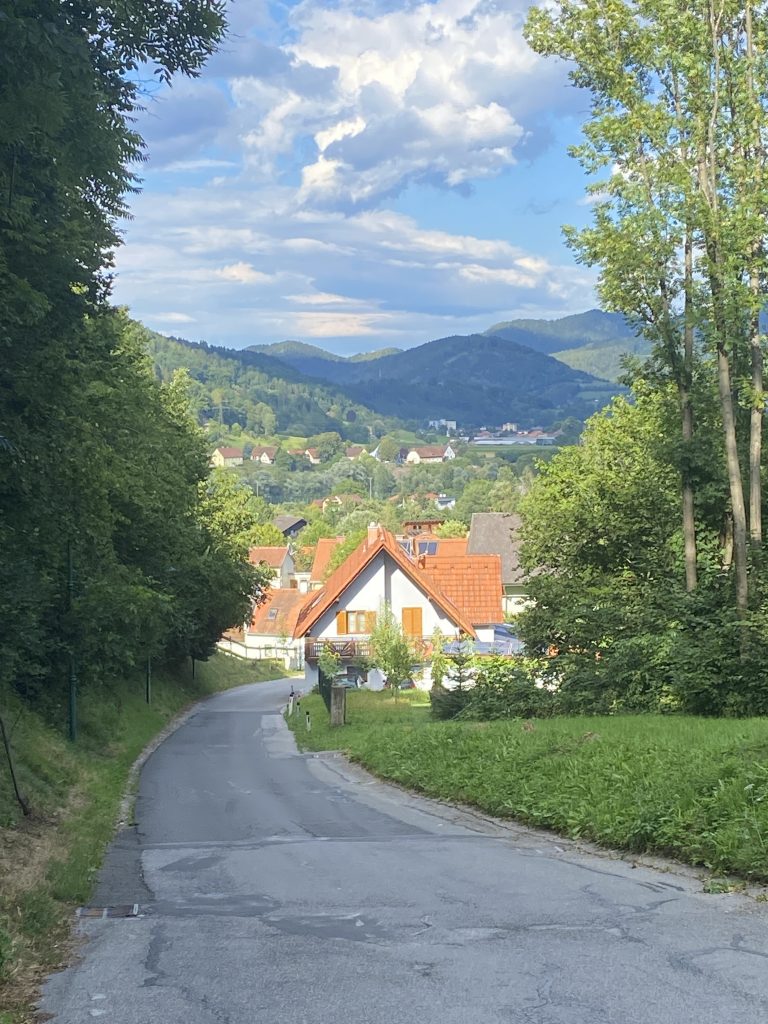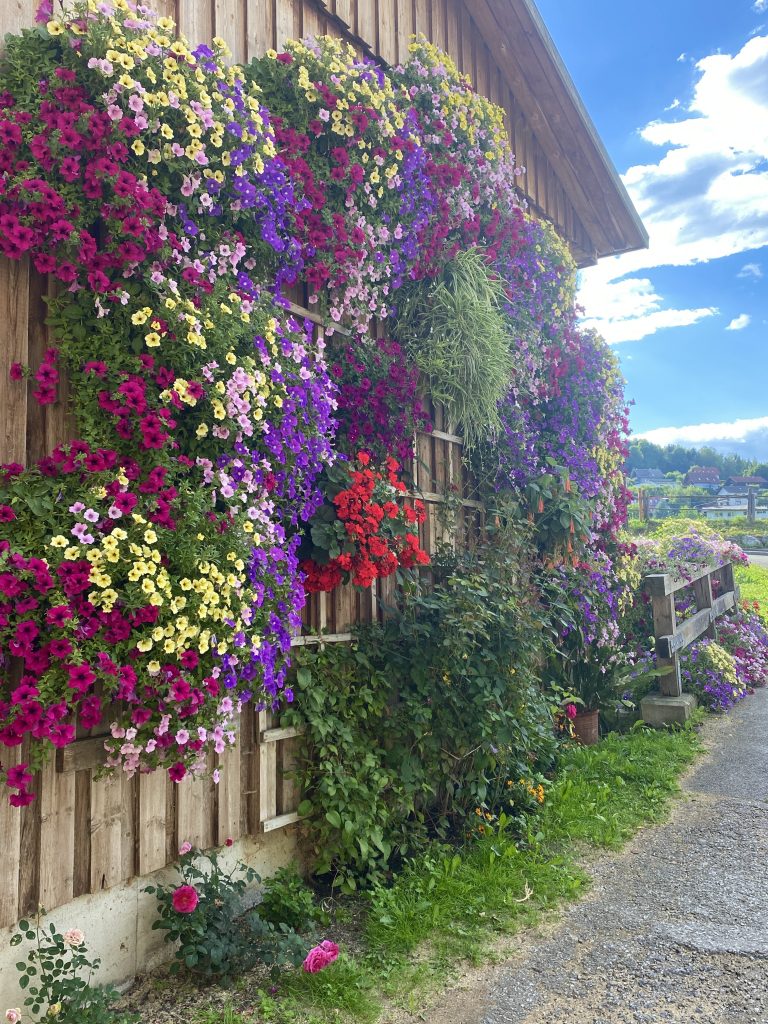 And then it was back to Oberaich and the Gasthof Pickler for some beer and food. What a great find the GP was!