Garmisch-Partenkirchen is not the town it once was and proved a big disappointment; so much so we were in Ettal before noon.
Our next stop after GaPa was to be Oberammergau and weren't going to stop in Ettal but it is such a beautiful little village and it was on the road to Oberammergau, the Alpine road, that we simply had to pause.
The biggest surprise about Ettal is it's Benedictine Monastery. It dominates the village and I parked up to investigate this magnificent building (well, it's a collection of buildings really) and…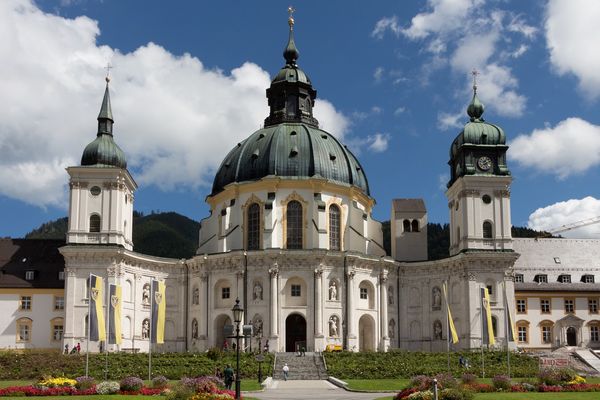 Ettal Abbey was founded in 1330 by the then Emperor Ludwig but is now a Benedictine Monastery with a community of 50+ monks. What is unusual about this monastery is that in 1618 the Duke of Bavaria granted a concession allowing the monks to produce and sell beer and since then increasing sections of the monastery have been given over to the production of beer on a commercial basis. Parts of the monastery are now a brewery!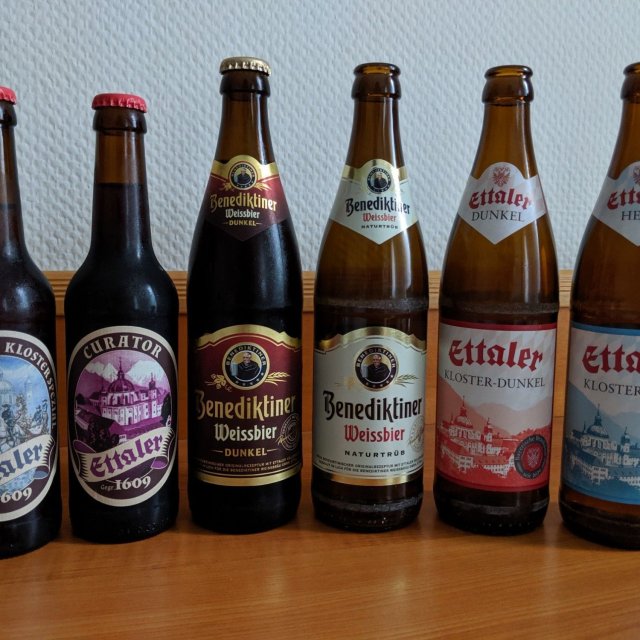 And it doesn't stop there; it also has a distillery! Indeed, Ettal is almost as renowned for its spirits (as in spirits for drinking) as it's beer; some made with or at least flavoured with local fruits (e.g. various brandies and of course Kirschwasser) and others made with neutral grain spirits (vodka). What a find!
We couldn't stay long but there is a museum within the complex that I would very much like to visit when next passing through. I would also consider staying over in Ettal given it's close proximity to both Oberammergau (5 minutes drive) and the Lindhof Palace (10 minutes drive).
And so to Oberammergau… Wow!!