In this part of Luxembourg the River Sauer forms the border between Luxembourg and Germany. Cross the bridge over the Sauer in Echternach and you are in the German town of Echternacherbruck. There is little of interest in Echternacherbruck (other than a very large campsite with the longest riverfront) but Echternach appears to have slightly more going for it. It is reputedly the oldest town in Luxembourg.
This is the second time that I have appeared somewhat dismissive about places we have visited on this tour (earlier it was Wiltz and now Echternacherbruck) and that is perhaps unfair. The fact is we get to see so many absolutely amazing places on these European tours that it is all too easy to denigrate those that don't fulfil all of ones expectations. Such comments on my part need to be kept in perspective particularly when we are making only a short visit. Henceforth I will endeavour to be a little more objective.
We parked the Van up on the German side of the river for the night; I did my usual recce while Vanya caught up with her Spanish lessons and; in the evening, we both went into Echternach (that's Luxembourg) for dinner and drinks.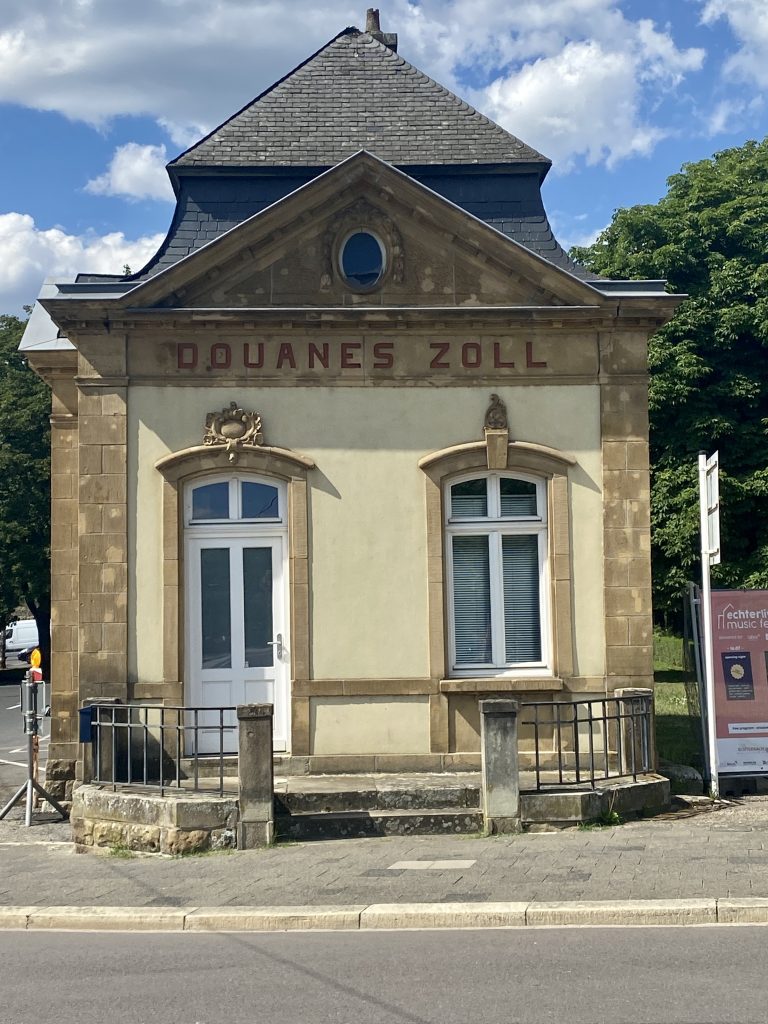 During my recce I found two churches worthy of mention in Echternach, one being the Basilica of St Willibrord which was constructed in the 1950's on the site of an earlier Abbey dating back to 700 (Willibrord was an English monk from Ripon who worked to Christianize the Frisians, became the first Abbot and ultimately went on to become Bishop of Utrecht) and the other being the parish Church of St Peter & St Paul (where Willibrord is now buried). The Basilica impressed me most with it's simple, elegant lines inside and out and a lovely stained glass window.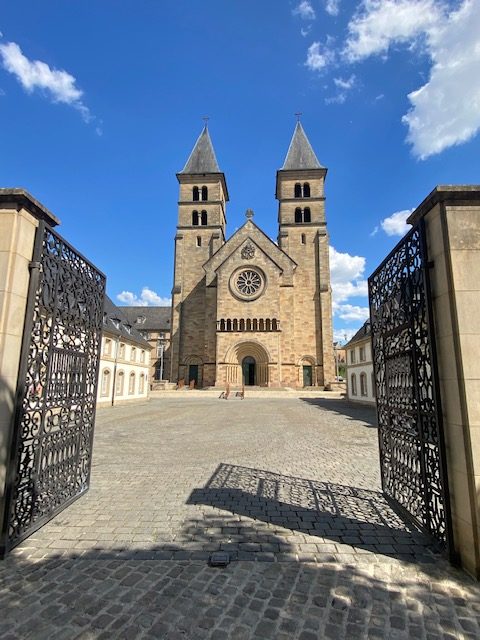 There's not a great deal to the town; a small square, a pedestrian throughfare coming off the square (where a number of cafe bars can be found) and a few narrow sidestreets but all was fairly quiet while we were there.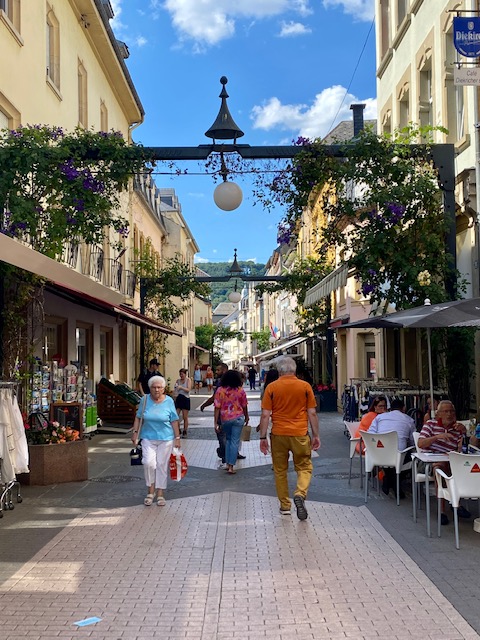 We ate (I ate) the largest plate of deep fried calamari at a small cafe bar on the pedestrianised street and then we settled at a bar on the town square for the rest of the evening and chilled.
There's another timely reminder for me; the truly great moments are not just about where you are or what you see, they are about what you make of them. Okay, no more self chastisement.
We were supposed to head east from here towards Dresden but during the course of the evening Vanya has persuaded me that we should head south down along the Rhine Valley. We'll see what that brings over the next few days.