We moved on to Cala Montgo and by far the most expensive camp site of our tour to date. It wasn't a bad camp site being well situated (right on the coast) and with excellent facilities and Cala Montgo is a very clean, tidy and quiet little Spanish holiday resort with a large sandy beach and a handful of cosy bars and cafes but, you don't expect Spain to be more expensive than France.
L'Escala is well thought of by the Spanish but we were not that impressed by the town itself and I wish we had gone just a little further north, more into the Bay of Roses. I didn't reach Spain during my trip last year but I did a fair amount of research on this coast and I recall there is an excellent coastal walk going north from L'Escala through St Pere Pescador, Castello d'Empuries and Cadaques to El Port de la Selvas. Isn't hindsight wonderful?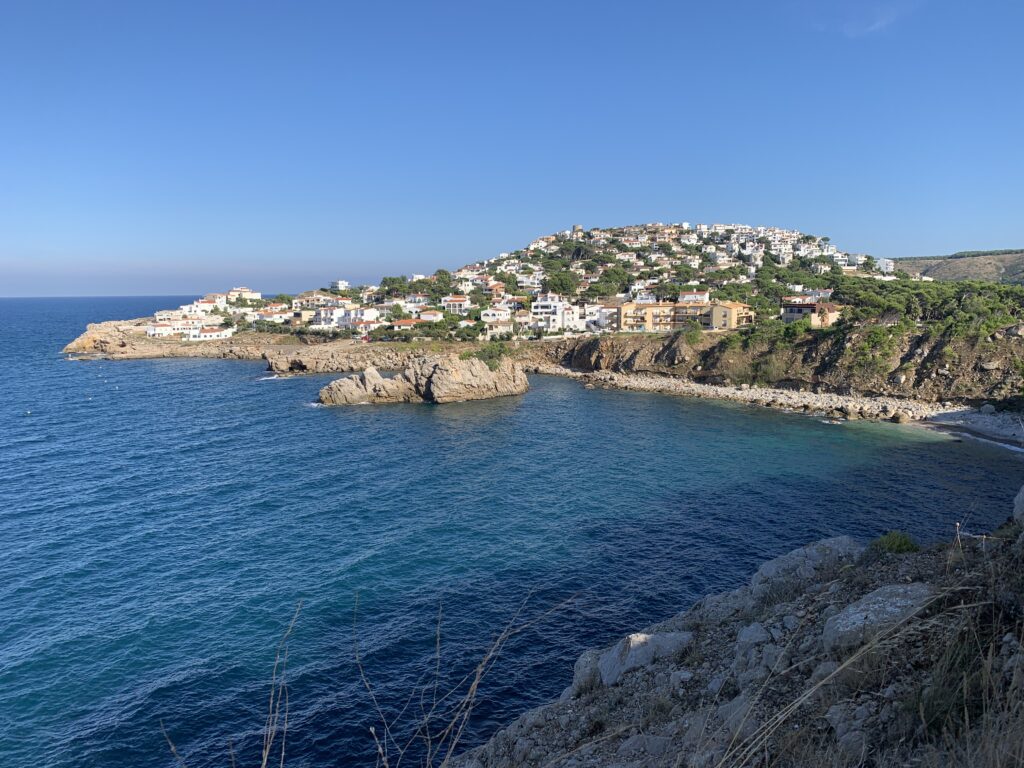 The three best aspects to our camp site were (a) the swimming pool and (b) a nice restaurant just next door which provided great views over the Bay of Roses and (c) the short cliff walk (some 2 kms) to L'Escala. It was the swimming pool (and the weather forecast of 34 degrees centigrade) and a great veal steak that persuaded us to stay on in Cala Montgo for an extra day.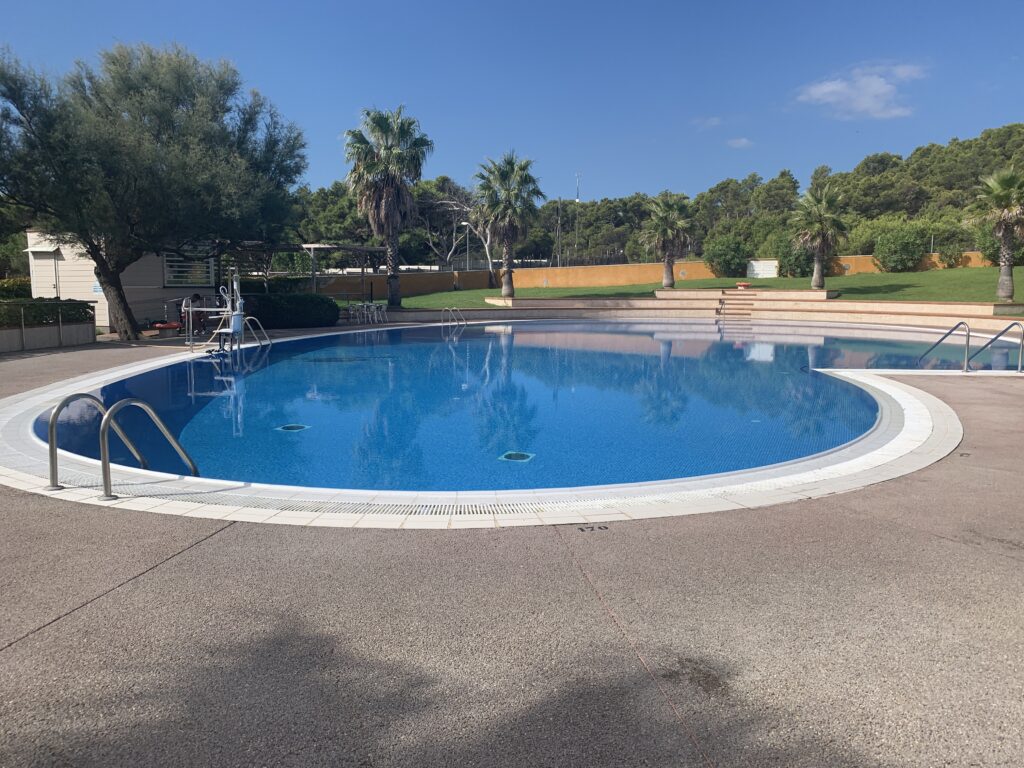 The stroll along the clifftop from Cala Montgo to L'Escala was brief but pleasant; L'Escala itself was disappointing.