Bled was closed!
We arrived mid afternoon and parked the Van on an empty pay car park near where the 209 meets Kidriceva cesta (on the south east side of the lake) and then walked clockwise round the lake towards the town's centre, seeing very few people on the way.
In the centre we saw even fewer people. With the exception of a small Mercado not far from where we had parked the Van, the casino, a health food store and one small restaurant doing take away food only, everything was closed. We couldn't get a drink anywhere, even in the local hotels. We walked from one hotel to another but most appeared to be boarded up; the only one showing any light had a sign up advising that only hotel residents would be served food and drink. It was unbelievable.
An elderly woman stopped to ask us about the dogs and I asked her why everything was shut. That started her off. In between slagging off the Croat tourists who had brought COVID to Bled and the Prime Minister, Janez Jansa, for letting them enter the country, she explained that COVID was rife and everywhere was on lockdown. She didn't stop at that but, to cut a long rant short, she politely suggested we find somewhere else in Slovenia that wasn't locked down and then apologised for leaving us saying that she had to get home. For what it is worth she wasn't wearing a face mask.
Having walked the entire 6 km circuit of the lake before meeting the lady, we decided to stock up on stores, pack up the Van and head off to Austria. Shame but Vanya has now been to Slovenia, seen Bled, walked all around the lake and the town (she covered 10 kms today) and taken countless stunning photographs of one of the prettiest places in Europe…Take a look for yourself…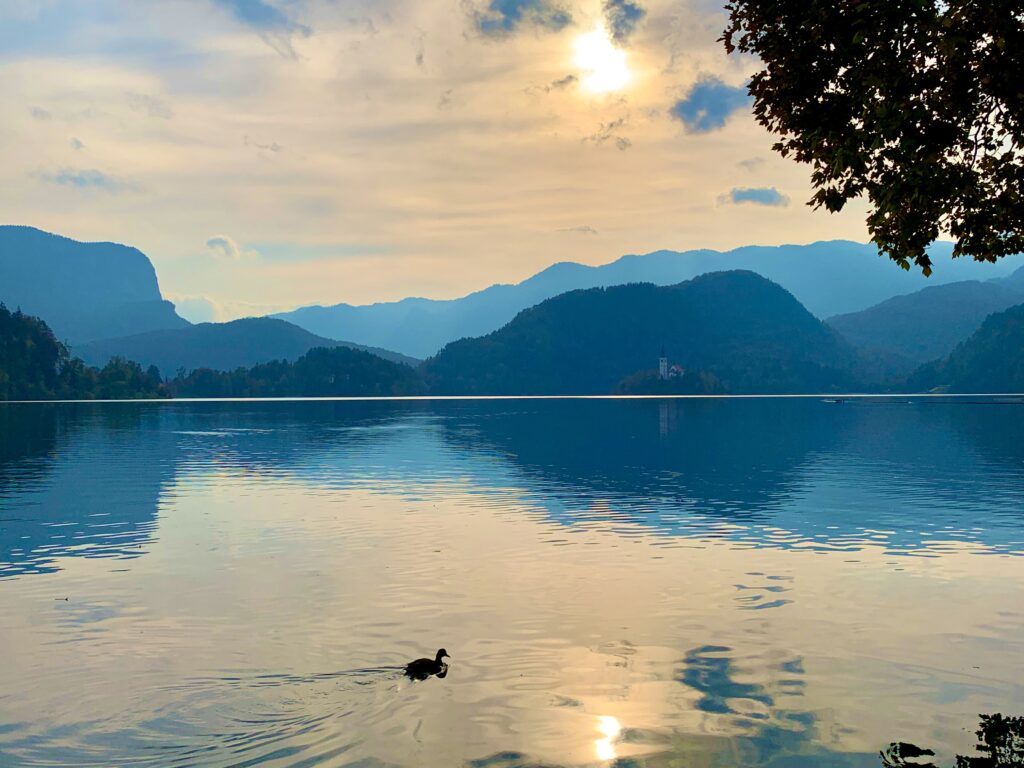 There is more about Bled in the blog I made when I last visited the town in 2017 although in some respects the place has changed quite markedly. Certainly, the town has grown significantly and the lakeside has been further developed to cater for tourists. Indeed, work seems to be continuing in that regard.