As we moved along the A9 in France towards Spain it started to rain (albeit lightly) and the cloud cover over the Pyrenees increased but, no problem, almost as soon as we crossed the border the skies began to brighten. It wasn't yet sunny but it bode well.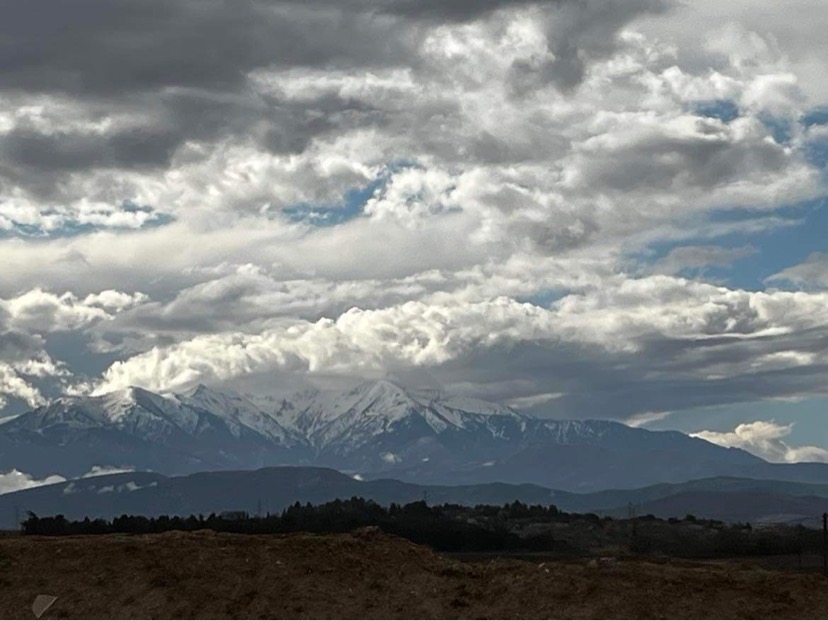 By the time we reached L'Estartit on the Catalan coast we had completed almost 1,000 miles in the Van since leaving Brighton and we were beginning to feel very good about the weather. All of the forecasts that we checked promised sunshine for the next week (especially if we were to continue south).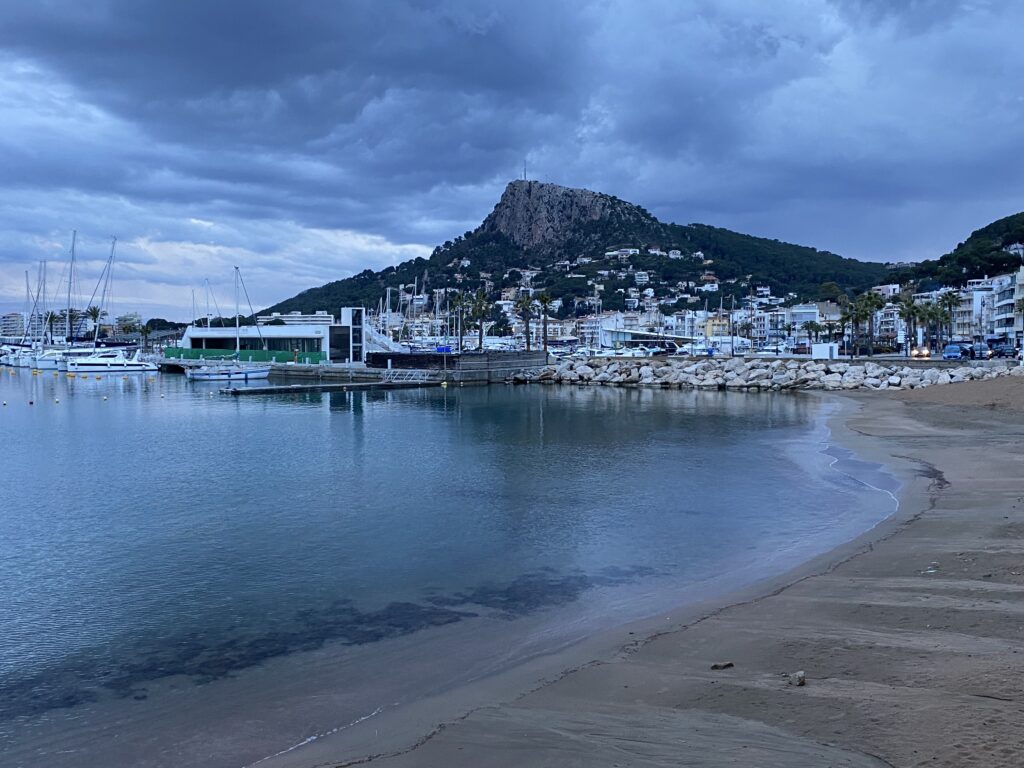 L'Estartit, like so many places on the Catalan coast, is a holiday resort primarily for the Spanish. There's not so much of the lurid, 'kiss me quick' trash that is to be found on the Costas further south in Spain but neither is there much left of the old picturesque fishing ports that used to dot this coast. Fishing and the associated cottage industries have given way almost entirely to tourism and, in winter, the small towns and villages on this coast are now almost empty; with many of the hotels closed and countless villas and apartments (now second homes and holiday lets) all boarded up.
L'Estartit is no different to the other places. I walked almost the whole of the town during the late afternoon and early evening to find that most houses and apartments are locked and shuttered and not a single restaurant was open (or likely to open). I found just two cafe/bars and a kebab takeaway open and none of those three places were particularly inviting. A local I spoke to confirmed that only one or two restaurants in the town ever opens in winter and that is usually at weekends.
For all that, I did enjoy my walk around the town. L'Estartit has some nice cliffs to the north of the town, an interesting island protecting the harbour, a very nice beach front and a smart fair sized marina (especially given the size of the town). I suspect that a significant number of L'Estartit's summer hordes arrive by boat.